Jackup Rigs
Jackup rigs are a type of mobile offshore drilling units designed for shallow water offshore exploration and development purposes. The legs of a jackup rig are stationed on the ocean floor while the drilling equipment can be jacked up above the water's surface. When their legs are not deployed, jackups float, allowing for quite easy transportation from one drilling location to another. As the investment to deploy a jackup rig is enormous, the platform has to last for decades – even in the most corrosive environments on the planet. Our focus is on providing equipment for lifetime use, reduced maintenance and high reliability.
A risky job
Drawing extremely flammable fluids out of the earth, burning some of it off in a giant jet of flame and separating highly poisonous hydrogen sulfide gas form the extracted petroleum is an extremely risky job. It should go without saying that in the offshore industry, safety is the number one priority. Heinen & Hopman has a team of well experienced engineers specialised in the offshore jackup rigs, providing customised HVAC&R solutions that meet different demands at different oil field locations in the world. We can provide explosion-proof equipment, H2S filtration technology and high-quality fire and smoke dampers. We possess the knowledge and expertise to meet offshore rules and regulations, such as ATEX, HSE, NMD, PSA, NORSOK and DNVGL.
Providing comfort offshore
As employees live for weeks at a time on the platforms and work long hours, oil and gas companies generally put a great deal of effort into providing comfortable living conditions for offshore workers. Besides, indoor air quality impacts the health of the crew. Maintaining a comfortable temperature, humidity level and the right air change rate is therefore of uttermost importance.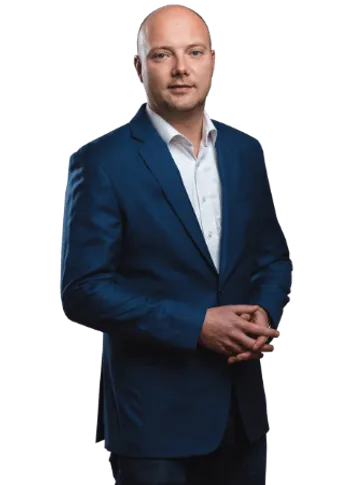 Heating, ventilation and other air-handling equipment needs to be as tough, efficient and safe as the offshore structures themselves.
Bas Veltman - Sales Manager