Galley Induction Ventilation
Cooking is the one thing that puts the most heat into a vessel. A galley induction ventilation system removes most of the heat, while fumes and contamination are extracted and thus prevented from entering other compartments of the vessel. Our galley induction ventilation system helps creating a perfect air envelope around the cooking area. The system consist of:
Galley range hood suitable for induction;
Central Air handling unit for air supply (induction and treated air);
Exhaust fan for air extraction;
Control and monitory system.
Energy-efficiency
By feeding air from the central air handling unit directly to the galley range hood, lower energy losses can be achieved, because not all the treated air in the kitchen is extracted by the galley range hood. This way, the galley is not only free from fumes, smells and contaminants; moreover cost savings are realized by reducing energy consumption. Main advantages are:
Cost-effective and energy-saving;
Perfect working conditions for end-users;
Fully customizable solutions for galley ventilation.
The system is equipped with a fully customizable SCADA Control system.
More information about Galley Induction Ventilation
Don't hesitate to contact us for more information about our galley induction ventilation systems. Our skilled engineers are eager to explain the possibilities for your vessel.
Download the Galley Induction Ventilation brochure for detailed information and technical specifications.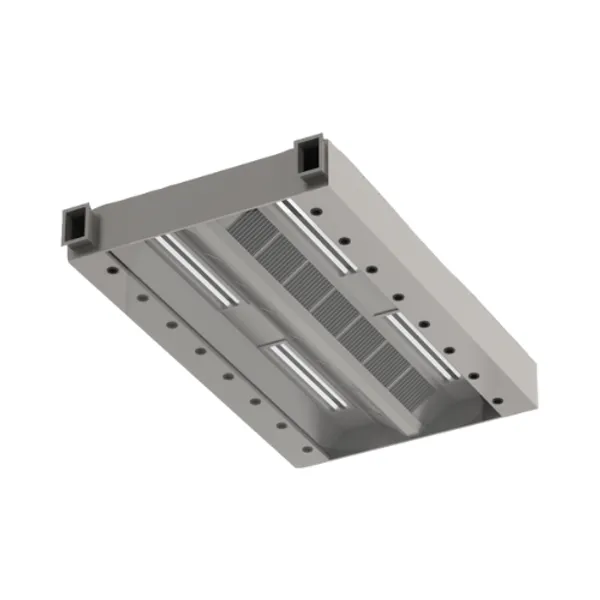 Brochure
Galley Induction Ventilation
When the master chef onboard is cooking food for the people onboard, he only wants to use the finest ingredients and the best tools available on the market.
Looking for a custom solution?
Don't hesitate to contact us for advice for your specific needs.