Axial Fans (WMOR and WMOD)
The WMOR and WMOD marine axial fans are for operation in ventilation systems of seagoing ships with unrestricted cruising area as well as offshore objects. The fans can be used as supply or exhaust fans. The fans can be installed inside the compartments or on weather decks.
Casing
Made of steel pipe ended with drilled flanges, welded. The casing has an air guide, to which an electric motor-impeller set is screwed. Optimal surface protection thanks to hotdip galvanizing. Special coatings with marine paints are available on request. WMOD fans have a hinged door to which the air guide with motor-impeller set is fastened.
Impeller
Made of aluminum alloys. Sea-water-resistant. Impeller blades screwed to the hub. Impeller dynamically balanced.
Drive
3-phase motor, in marine execution, induction, squirrel cage. The motors are available with mains supply at 50 Hz and 60 Hz.
ATEX
As an option, the fans are available in an explosion-proof design.
More information about Axial Fans (WMOR and WMOD)
Don't hesitate to contact us for more information about our axial fans (WMOR and WMOD). Our skilled engineers are eager to explain the possibilities for your vessel or structure.
Download the Axial Fans (WMOR and WMOD) brochure for detailed information and technical specifications.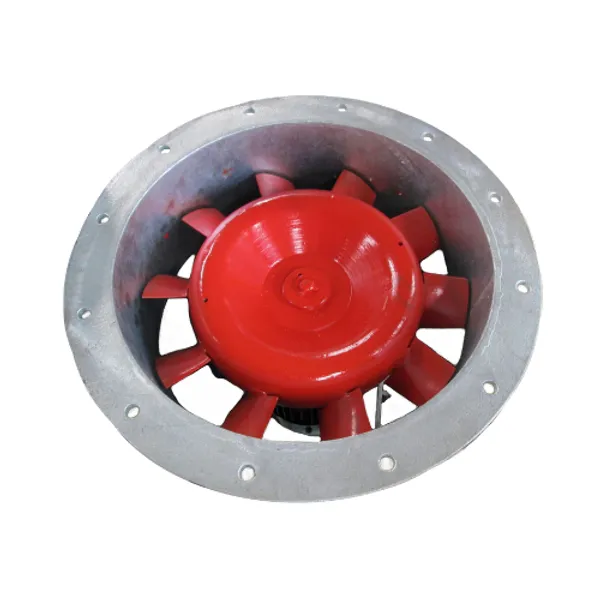 Brochure
Axial fans – WMOR and WMOD fans
With our wide range of fans, we can offer you the ultimate ventilation system for each situation. Our high quality fans are designed to withstand all climate conditions. The fans comply with all requisite class and government regulations.
Looking for a custom solution?
Don't hesitate to contact us for advice for your specific needs.