Heinen & Hopman has substantial experience in supplying HVAC solutions for navies around the world. We've delivered dedicated systems for mine countermeasure vessels, support vessels, corvettes, frigates and patrol vessels. Our in-house engineering and production facilities enable us to work flexibly, and we have extensive test and training facilities. The global Heinen & Hopman network provides service and spare parts and carries out refits of existing onboard HVAC installations.
A reliable partner
As the development of a new military vessel can take years of planning, discussions and tendering before becoming an official project, it's vital to team up with a financially strong company with a long perspective. With over 50 years of experience, we have gained the knowledge required to meet the demanding requirements of military vessels with adaptability for special functions as required.
Our working method
How we work in 5 steps

1 - Consultancy & pre-engineering
Support with your inquiry by preliminary sizing of equipment, space reservation or excellent advice in system design. Writing a technical specification or assessing general arrangements are part of our daily business.
2 - In House project execution
Design and engineering of the best HVAC solution for your vessel after which our project teams prepare each project in every detail. At the same time the innovative cooling equipment is manufactured and tested in one of our factories.
3 - Delivery
Export or local road delivery, we transport all products according the 2020 Incoterms.
4 - On Site project execution
Installation by or under the supervision of H&H mechanics. Our commissioning engineers balance and start each system for handover to the client.
5 - After Sales
Clients can rely on our global service and 24/7 support.
Brochure
Heinen & Hopman HVAC and Refrigeration for Navy Ships
Heinen & Hopman Engineering has longestablished and wideranging practical experience in the maritime field. We also provide global coverage and 24-7 service availability thanks to major service points and spare part depots around the world.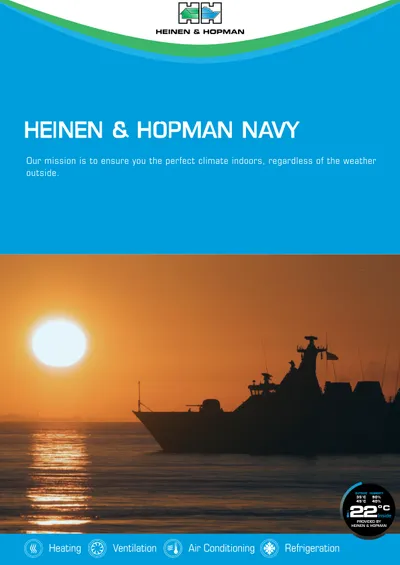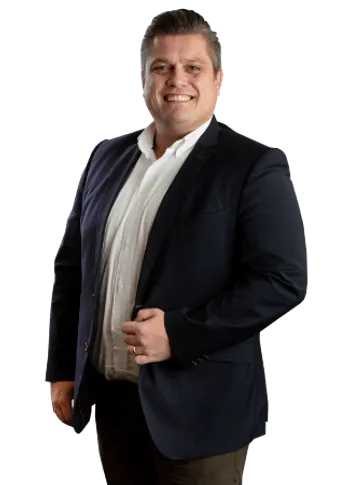 When required to navigate to regions with extreme climates far from supply lines, it's important to know you can rely on your HVAC system no matter what.
Michel Veltman - Sales Manager