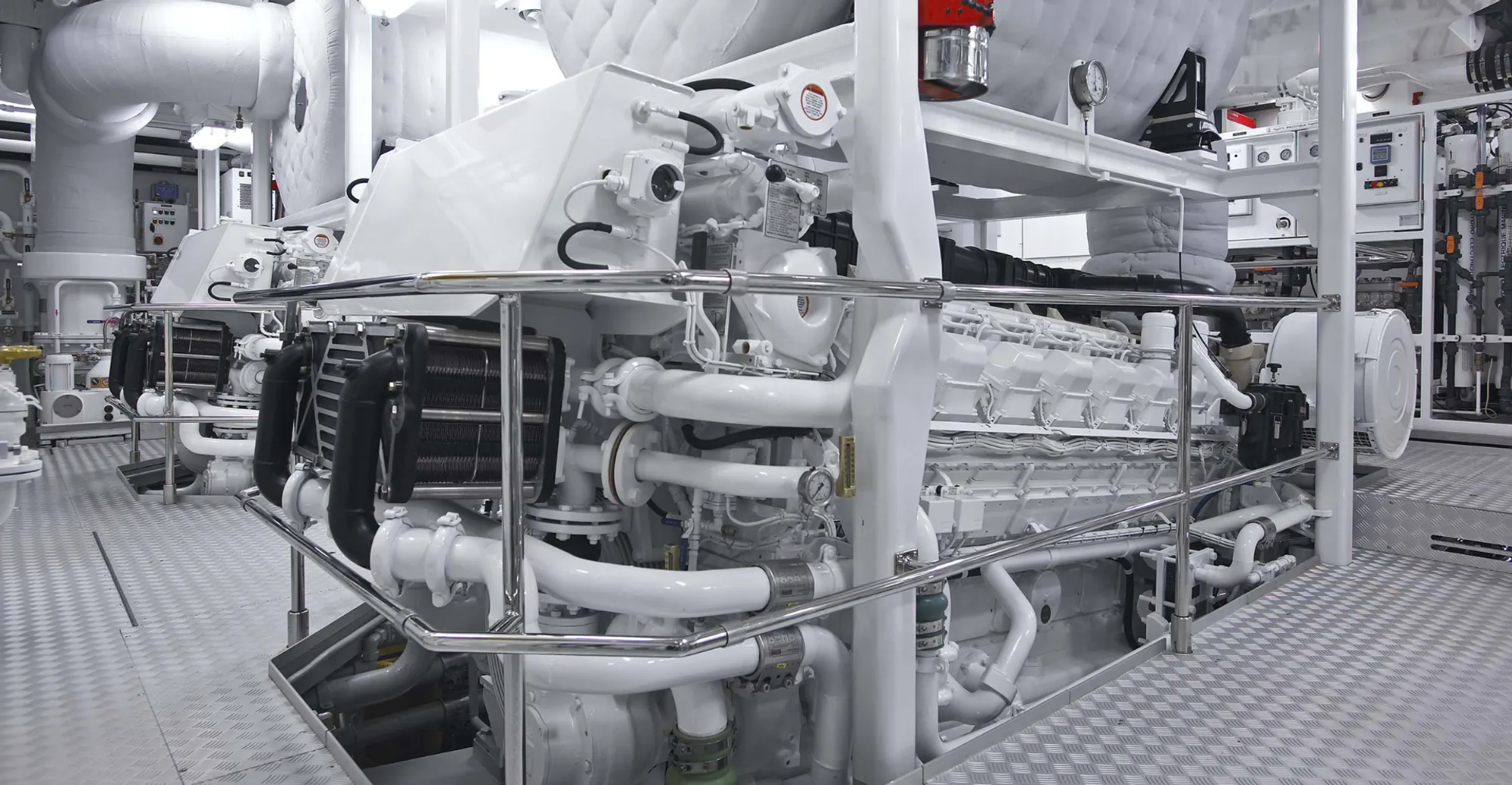 The most energy-efficient chiller available
The most energy-efficient chiller available
– by Sebastiaan Jansen, 15/07/19
Cooling machines traditionally take up a large chunk of the electric load balance of a vessel. Imagine a chiller that reduces energy costs by 25%+, uses half the coolant amount, is smaller in size and is exceptionally quiet. Meet the new high efficiency chiller.
Highest EER
While designing the high efficiency chiller (HEC), our main focus was on the reduction of energy consumption. Energy efficiency is indicated In the HVAC industry by the EER-value (Energy Efficiency Ratio). The higher the EER, the more efficient the cooling machine, and the HEC reaches values up to 10+ EER.
EER values fluctuate due to the changing temperature of the seawater used to cool the condenser. Nevertheless, the HEC still reaches values of 4.5 even in the most unsatisfying situation of 35°C seawater, translating into an annual compressor SEER of 8.
Reduction of coolant
The HEC reduces coolant use by 50%. The coolant is sprayed on the pipes in a special evaporator. Although today's coolants are far more responsible than before the millennium, they are still harmful to the environment. The coolant used for this machine is non-flammable (safe) and has a very low Global Warming Potential (GWP).
Size and service
While high efficiency requires large evaporators and condensers, we have managed to construct the HEC in a way that is 10% smaller compared to conventional counterparts. All components are easy to reach, facilitating maintenance and service.
Global Warming Potential
A measure of how much heat a greenhouse gas traps into the atmosphere compared to CO2. For example, a GWP of 50 means the greenhouse gas traps 50 times more heat compared to the same volume of CO2.
Sound reduction
Equipped with turbo core compressors, sound levels are 10%+ lower than conventional chillers with other compressor types. When a compressor is running there will be mechanical noise caused by friction. The turbo core compressors has magnetic bearings. The axis hangs free from friction in a magnetic field so no oil, oil heaters, pumps or separators are needed. Together this contributes to a reduction in noise and an increase in the HEC's efficiency.
Silent, strong and sustainable
Saving energy and being environmentally friendly were top-of-mind as we engineered the HEC. The result is a lightweight but powerful machine which is ideal for vessels with high cooling capacities when owners wish to reduce their environmental footprint. Together we are changing the world.
Sebastiaan Jansen | Manager Cooling Department
Sebastiaan Jansen has been working at Heinen & Hopman since 1997. He started as assistant mechanic at our company and worked his way up to the position of Manager Cooling Department. Sebastiaan and his team are responsible for the engineering of the cooling systems for all kinds of Heinen & Hopman projects. He aims to achieve the highest quality systems through applying innovative technologies. A challenging, but interesting, task.