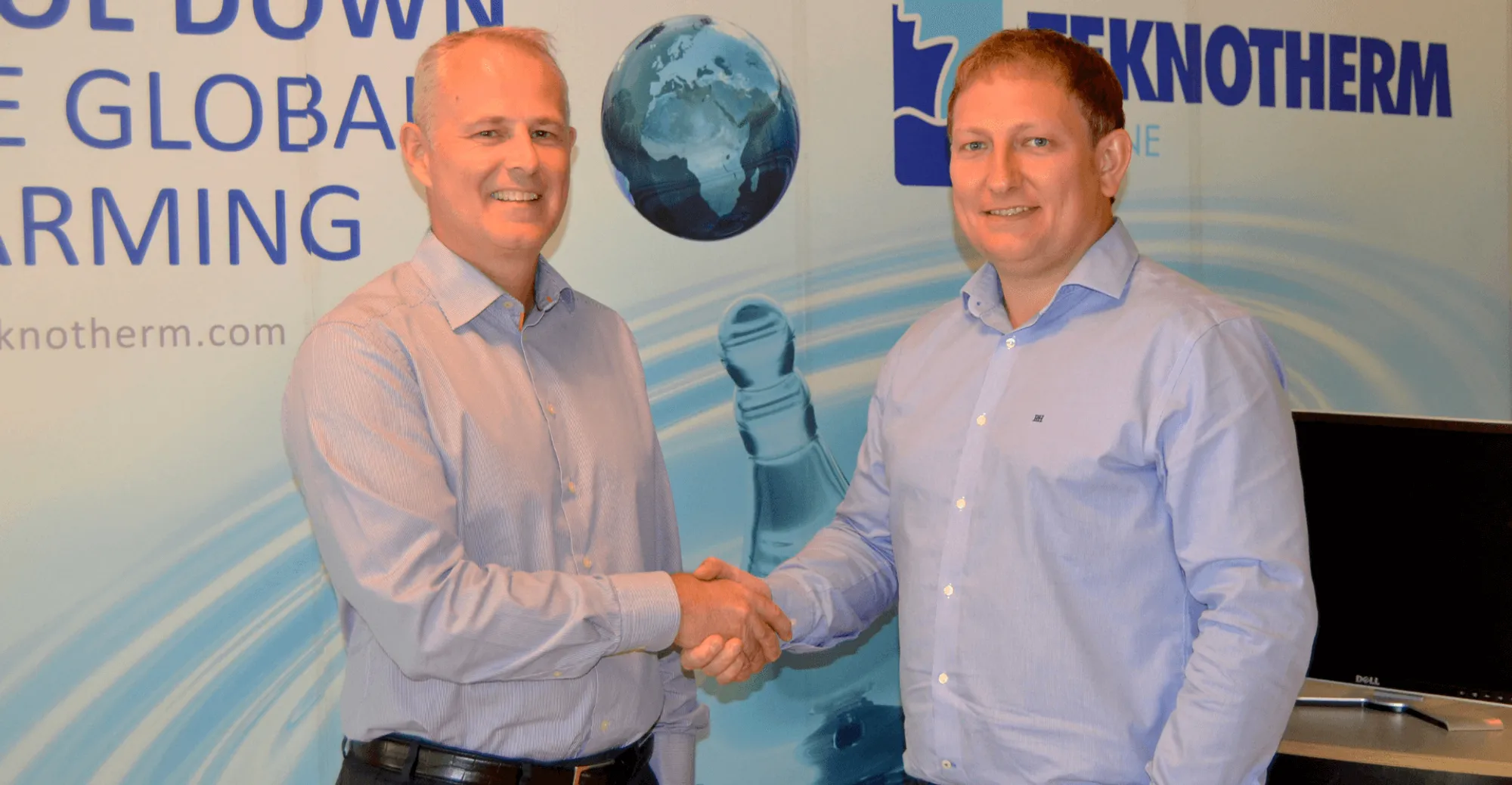 Teknotherm names new Chief Executive Officer
Teknotherm names new Chief Executive Officer
As of July 1st, Thomas Smordalen has been appointed as the new CEO of Teknotherm Group, taking over from Jon Aksel Brynildsen. Besides being CEO of Teknotherm, Smordalen will be Managing Director of Teknotherm Marine AS as well.
Thomas has a long track record in the maritime industry gained over 20 years. He has held Sales and Management roles with Unitor ASA, Wilhelmsen Ship Service and Hansen Protection AS. Thomas will be working at Teknotherm's headquarters in Halden, as well as in its Oslo location. "I am honored to have been elected as Teknotherm's next CEO. It is a privilege to be part of an organization that delivers high quality services and innovative solutions to the best clients and develops the most talented professionals into leaders," said Smordalen. "The opportunity ahead for Teknotherm is vast, but to seize it, we must focus clearly, move faster and continue to grow. A big part of my job is to accelerate our ability to bring innovative products to our customers more quickly."
The outgoing CEO, Jon Aksel Brynildsen, is proud and happy to look back at a hectic period. "We have achieved our goal related to growth within existing and new markets. We've also achieved the goal of bringing Teknotherm one step up the value chain from a subsupplier to a total system integrator within HVAC & Refrigeration. After such period, I realize it is time to spend some more time with the family and especially my kids before they grow up. It has been a tough decision to take, but I am convinced it is the right time for me to step aside and pass the baton over to Thomas. I want to thank the board and my colleagues for a fantastic time in Teknotherm, and wish them and the company all the best going forward."
Joep Hopman, CEO of mother company Heinen & Hopman said: "We are fortunate to have someone of Thomas Smordalen's caliber and experience step up to lead Teknotherm Group. Speaking on behalf of the board, we very much appreciate Jon Aksel's efforts and his service to Teknotherm since his appointment. Thomas Smordalen has the right operational and communication skills and leadership abilities to continue the important focus on improving execution and financial performance."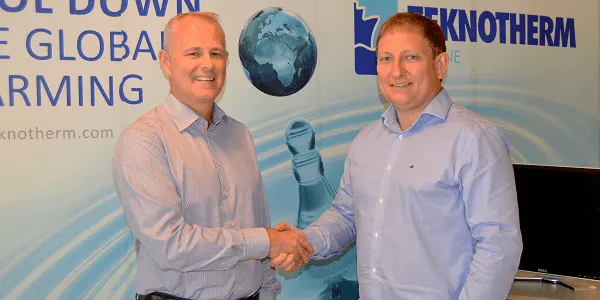 Thomas Smordalen (left) shakes hand with Jon Aksel Brynildsen
Founded in 1926, the Teknotherm Group  is a designer, contractor and manufacturer of high quality HVAC and refrigeration systems. The company's strategy today is to be the preferred supplier of HVAC and refrigeration systems for marine and offshore installations. With Heinen & Hopman as a principal shareholder of the Teknotherm Group, the Group has taken an offensive strategy to become the leading provider of HVAC and refrigeration systems to the Norwegian market, both nationally and globally.