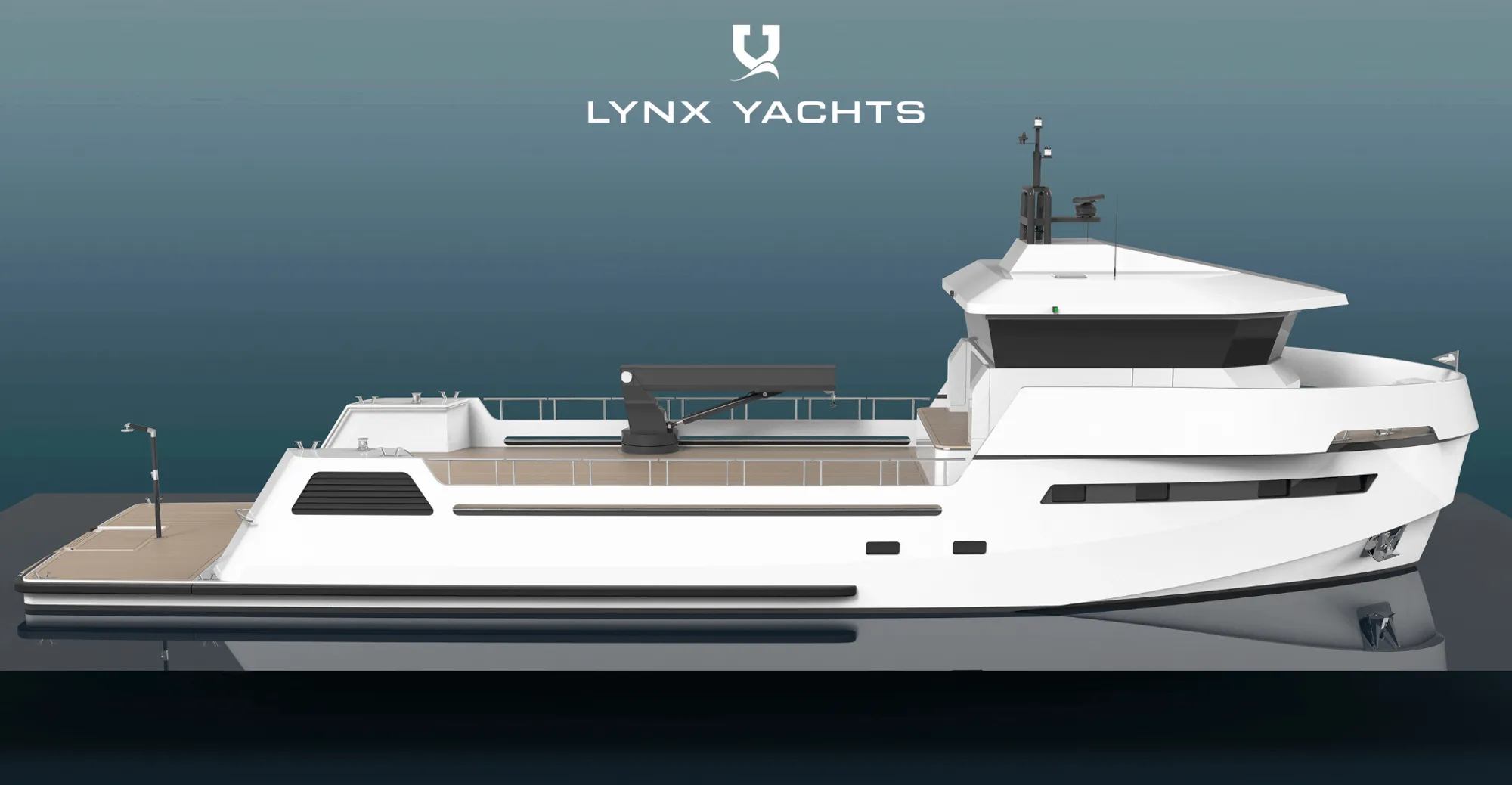 | | |
| --- | --- |
| Country of delivery | THE NETHERLANDS |
| Delivery year | 2018 |
| IMO NO. | t.b.a. |
| Length | 24.00 M |
| Name vessel | t.b.a. |
| Owner | CONFIDENTIAL |
| Shipyard | LYNX Yachts Nijkerk |
| Subsidiary | H&H HEADQUARTERS |
| Vessel type | Yacht Support Vessel |
New contract: Superyacht Support Vessel YXT 24
We're excited to announce Heinen & Hopman was awarded the contract to supply the HVAC for a 24m superyacht support vessel. The YXT (Yacht x Tender) 24 will be built in the Netherlands and is expected to be delivered to her owner in the summer of 2018.
Platform for sport, exploration and adventure
As a lover of watersports like surfing, wake boarding and jet-skiing, the owner was searching for a vessel that would support him on his quest for action and adventure at sea; that would not only be a way to reach remote beaches, pristine bays and beautiful surf breaks, but also be a comfortable home away from home and a place to store his various tenders and toys. The YXT 24 was designed to be a platform for exactly this.
Heinen & Hopman HVAC
Heinen & Hopman will supply a no-nonsense installation that suits the needs for a vessel like this at a competitive price. The installation consists of a fan coil unit system served by a self-contained chiller unit. Simple, but sturdy.
More information
Would you like to get more information about our HVAC solutions for smaller vessels? Don't hesitate to get in touch!