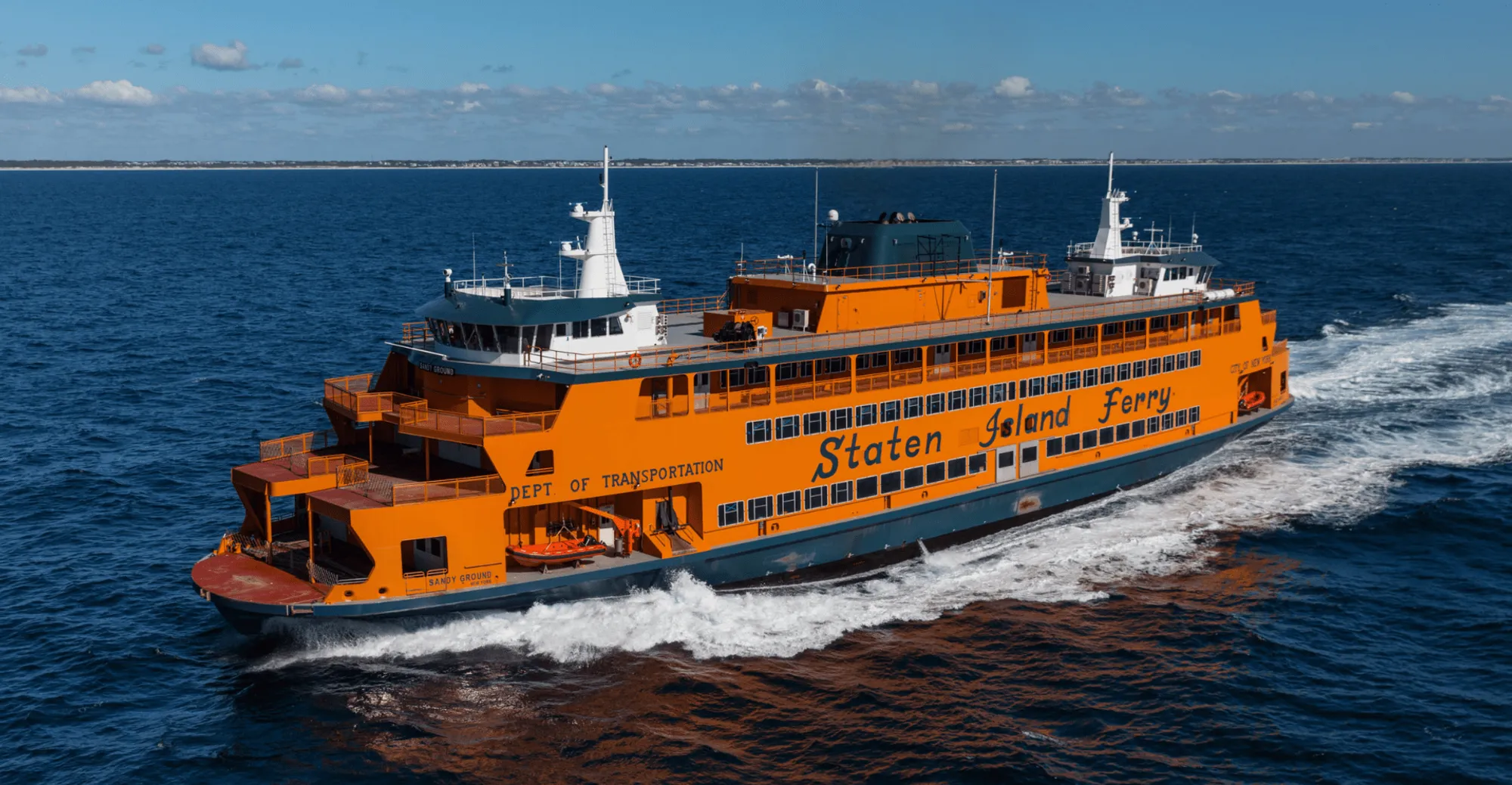 | | |
| --- | --- |
| Country of delivery | United States of America |
| Delivery year | 2019 |
| Length | 320 ft (97,5 meters) |
| Name vessel | MV Michael H. Ollis (+ 2 others) |
| Owner | New York City Department of Transportation (NYC DOT) |
| Passenger capacity | 4.500 |
| Shipyard | Eastern Shipbuilding Group |
| Subsidiary | LeBlanc & Associates, LLC |
| Vessel type | Passenger Ferry |
HVAC | Staten Island Ferry
We are proud to announce our subsidiary LeBlanc & Associates, LLC was awarded the contract to supply the climate control systems for the passenger, crew and machinery spaces for a ferry, to be built by Eastern Shipbuilding Group for the New York City Department of Transportation (NYC DOT).
Increasing ferry ridership in NYC
The 5.2 mile route from Staten Island to Manhattan Island is operated 24 hours a day, every day of the year and serves over 22 million passengers annually. New York City ferry ridership is expected to increase continually into the foreseeable future as both recreational activities on Staten Island and commuter traffic into the city are expected to continue to grow. The new Ollis Class Ferry will be built to meet this increasing demand. Moreover, the Ollis Class Ferry design incorporates the latest regulatory and environmental requirements.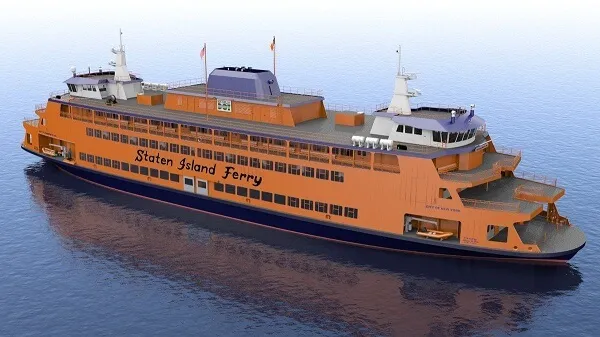 Maximize heat recovery performance
LeBlanc & Associates, LLC will deliver the machinery ventilation and heating, passenger and crew space HVAC, a tempered water system and deck de-icing. An engine waste heat recovery system will be used to support the vessel heating load. The challenge will be to integrate the engine waste heat recovery system with the tempered water system to maximize heat recovery performance while controlling weight and equipment cost. VFD's will be installed in the passenger space air handlers to adjust heating capacities and outdoor air quantities for varying passenger loads, resulting in higher energy savings.
Design conditions
The following design conditions were considered for the design and engineering of the systems:
Outside-Inside Summer
Outside: 34ºC/42%R.H.
Inside: 24ºC/50%R.H.
Outside-Inside Winter
Outside: -/-11ºC
Inside: 21ºC
More information
Would you like to know more about our HVAC&R solutions for ferries? Don't hesitate to get in touch!
Picture by Fletcher6 (Own work) [CC BY 4.0], via Wikimedia Commons