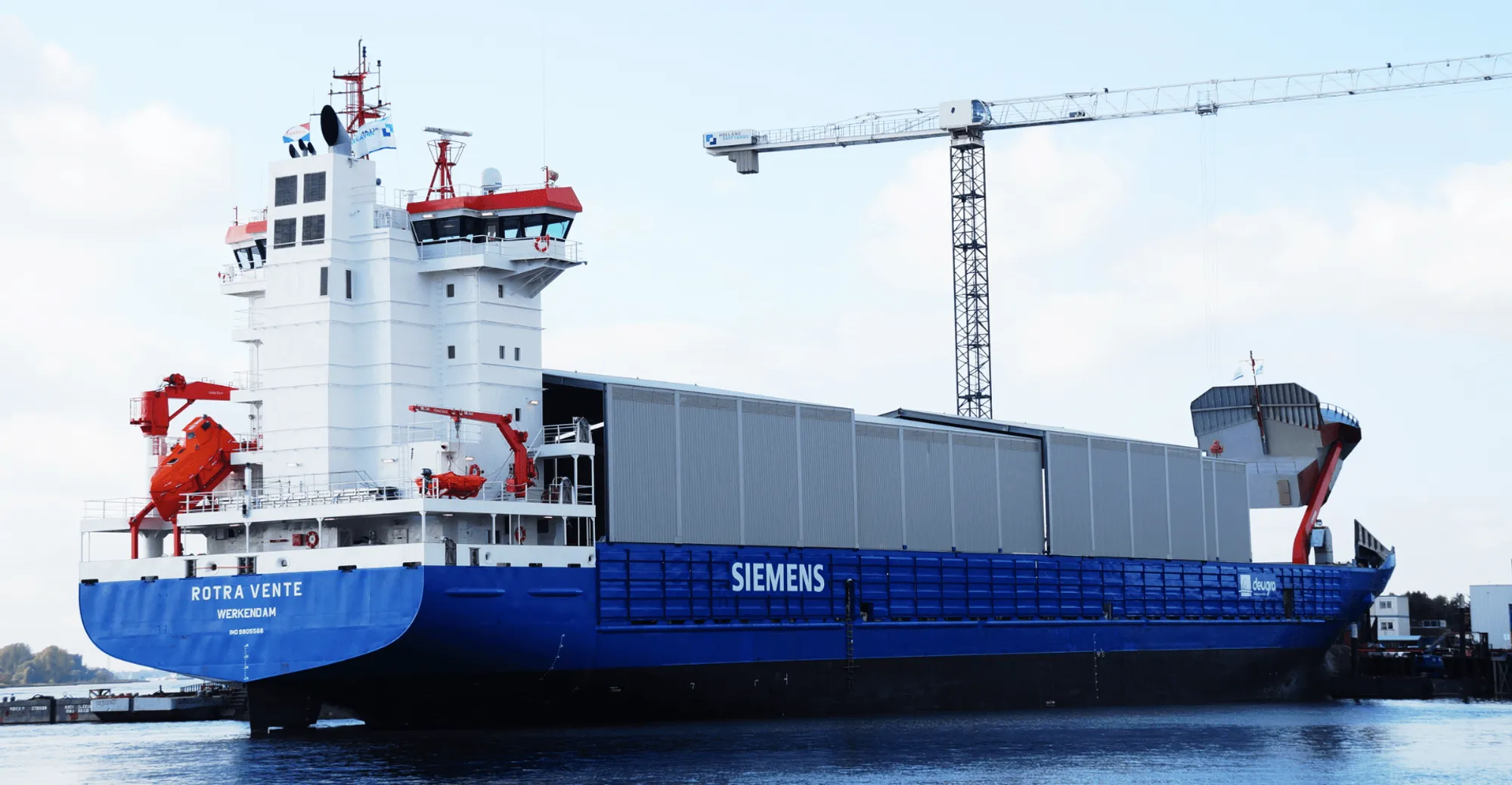 | | |
| --- | --- |
| Country of refit | The Netherlands |
| IMO NO. | 9805568 |
| Length | 141.0 m |
| Name vessel | Rotra Vente (formerly Flintercoral) |
| Owner | Siemens |
| Shipyard | Holland Shipyards |
| Subsidiary | Heinen & Hopman HQ |
| Vessel type | Carrier |
| Year of refit | 2016 |
HVAC | Conversion of a Container Ship
Rotra Vente is the first of two innovative vessels that are specifically designed for the efficient transportation of wind turbines parts like masts, nacelles (engine rooms) and rotor blades. It's a conversion project carried out by Holland Shipyards by order of the Concordia Group. The base was an existing container ship's hull, which is transformed into a 'special service heavy cargo vessel with ramp'.
Holland Shipyards
Holland Shipyards is known for delivering vessels within extremely short lead times at competitive price levels. The yard is well-equipped with modern and comprehensive facilities, allowing for undertaking new build, repair and conversion projects of small and medium-sized vessels.
Transformation of a container ship
The conversion of the original container ship includes the realization of a movable bow and extendable ramp, allowing for Ro-Ro access. For Siemens, the charterer of the vessel, this way of loading and unloading allows for more cost effective operation, contributing to the aim of cutting the costs of generating offshore wind power.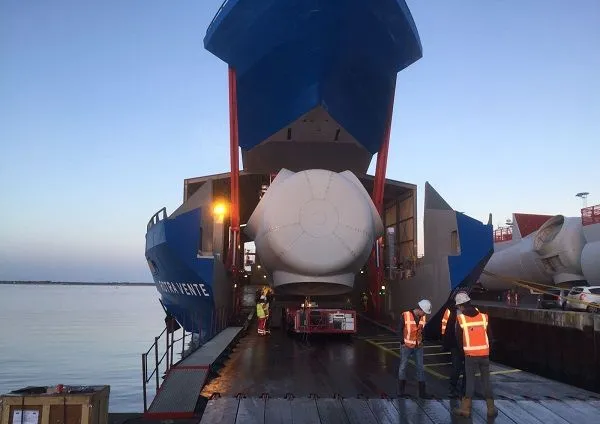 HVAC System
Heinen & Hopman supplied the HVAC and Refrigeration for the conversion of Rotra Vente.
Design Conditions
The HVAC system meets the following design conditions:
Summer conditions
Outside: 35˚C/70%RH
Inside: 29˚C/50%RH
Winter conditions:
Outside: -25˚C/–%RH
Inside: 22˚C/50%RH
Scope of supply
Heinen & Hopman supplied the air conditioning system, mechanical ventilation and fans for the accommodation areas onboard. The air conditioning system comprises
A central air handling system with package cabin units serving the accommodation areas.
A package air conditioning unit serving the engine control room.
An evaporator air conditioning unit serving the galley.
More information
Don't hesitate to get in touch for more information about our HVAC solutions.
*Picture: Koos Goudriaan