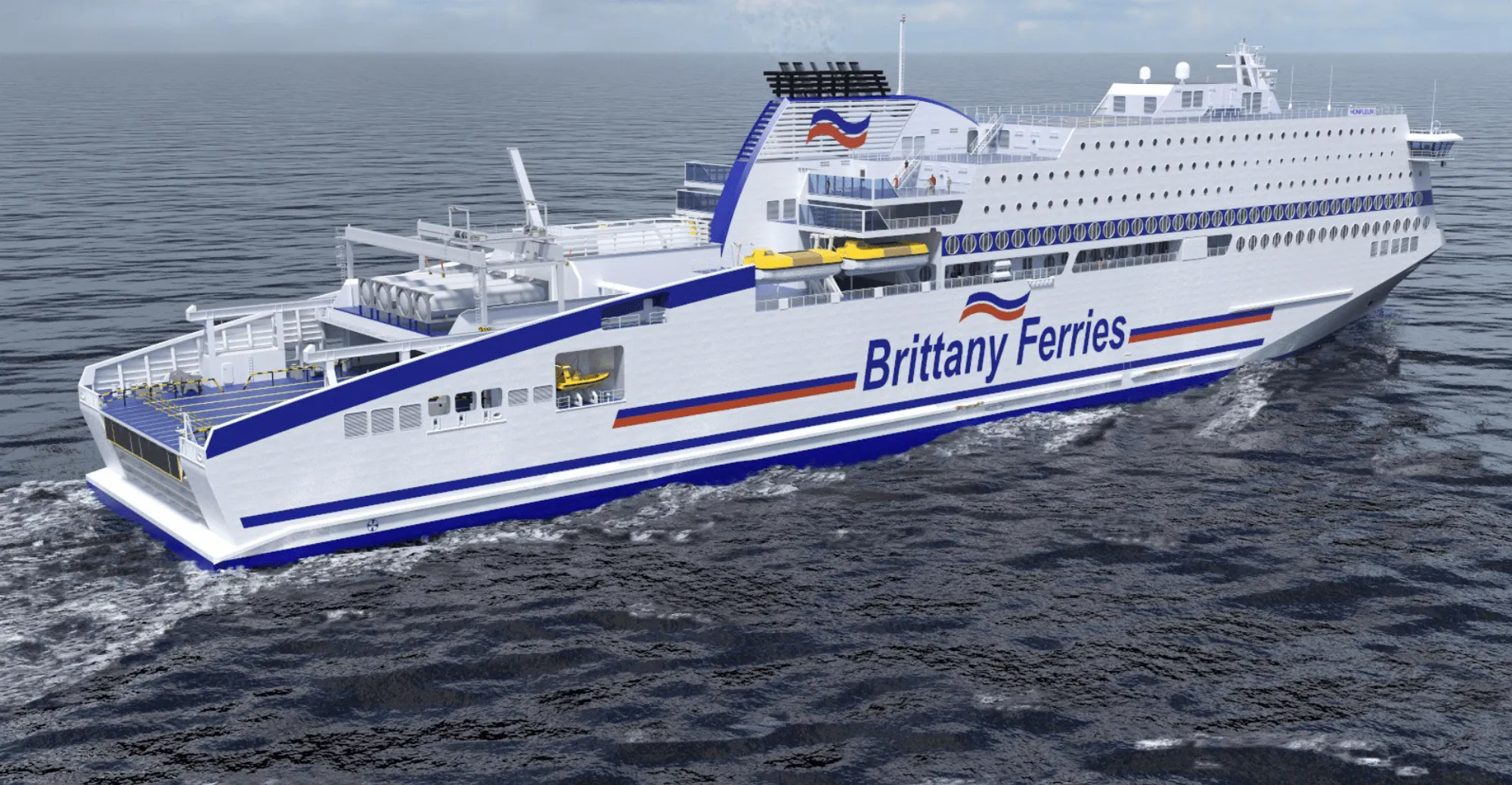 | | |
| --- | --- |
| Country of delivery | Germany |
| Delivery year | 2019 |
| IMO NO. | t.b.a. |
| Length | 187.4m |
| Name vessel | t.b.a. |
| Owner | Brittany Ferries |
| Shipyard | Flensburger Schiffbau-Gesellschaft mbH & Co. KG |
| Subsidiary | Drews Marine GmbH |
| Vessel type | RoPax Ferry |
HVAC&R | Brittany Ferries
We're proud to announce that our subsidiary Drews Marine GmbH was awarded the contract to supply the HVAC and refrigeration for a 187.4m RoPax ferry, to be built for Brittany Ferries. Brittany Ferries has a profound respect for the environment and is committed to reducing the impact of its operations: this new RoPax ferry will be LNG powered, resulting in far lower CO2 emission levels.
Flensburger Schiffbau-Gesellschaft
Founded in 1872, Flensburger has developed an expertise in the design and construction of tailor made ships for owners and operators that require high reliability and optimization of their ship operations. The shipyard has built many RoRo vessels, ConRo vessels, RoPax vessels, ferries, offshore vessels and specialized vessels.
Energy saving HVAC technology
Drews Marine, extensively experienced in HVAC technology for river cruise vessels, will install the HVAC system serving the accommodation, a Turbocor chiller, a provision cooling plant, a brine cooling plant and self-contained units. Energy saving technologies will be implemented, such as sorption heat recovery wheels, Turbocor compressors, free cooling, water re-heating zones PS/SB for cabins.
Design conditions
The following design conditions were requested:
Outside-Inside Summer
Outside: 32˚C/50%RH
Inside: 24˚C/50%RH
Outside-Inside Winter
Outside: -5/-20˚C
Inside: 22˚C/30 – 45%RH
It's the first time that Drews Marine will cooperate with Flensburger Schiffbau-Gesellschaft. The main installation will be carried out in Poland, so extensive communication and cooperation between all parties will be required during this project.
More information
Would you like to get more information regarding our HVAC and refrigeration technology for RoPax vessels? Don't hesitate to get in touch.