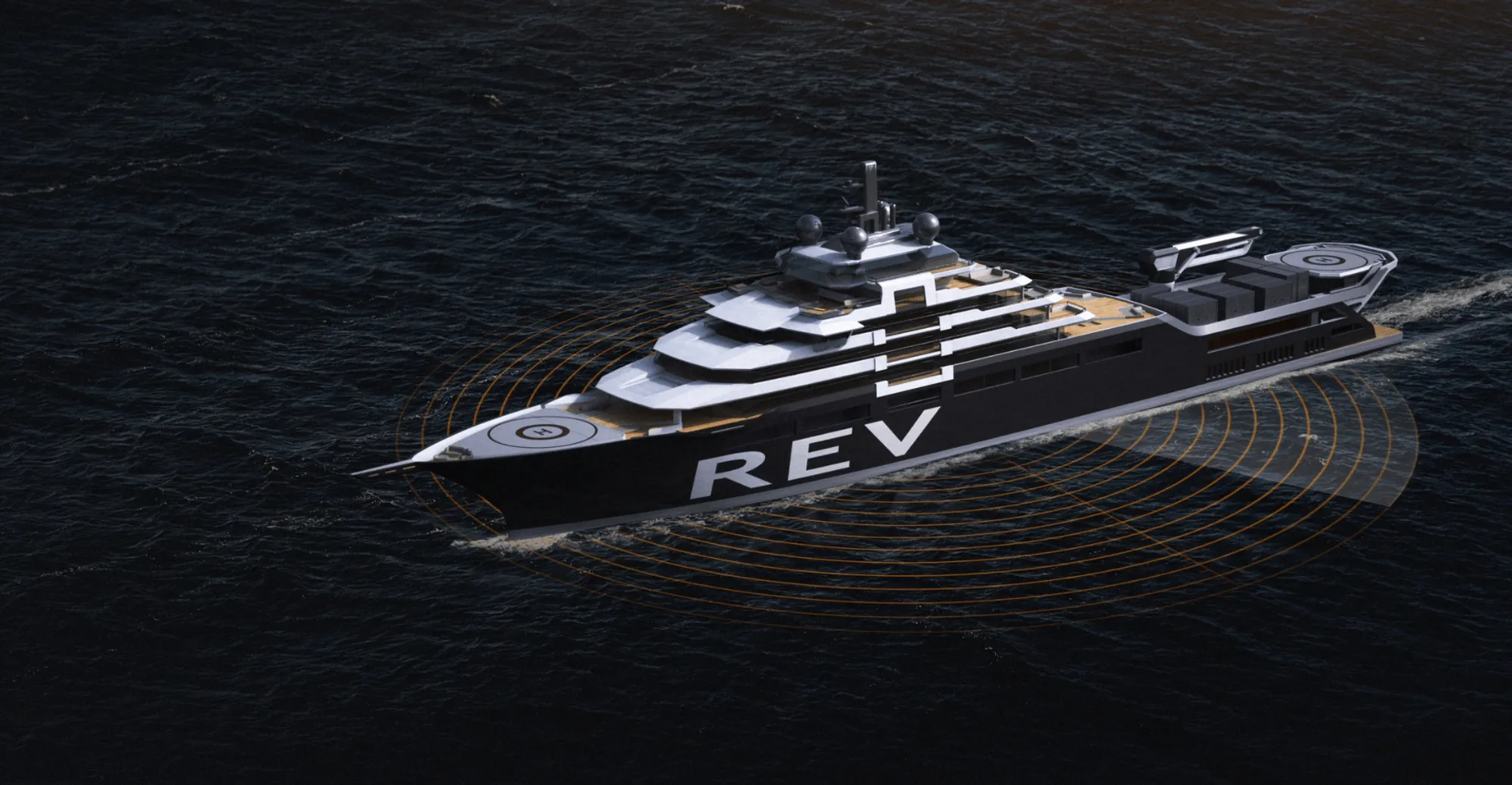 Research Expedition Vessel
| | |
| --- | --- |
| Country of delivery | Norway |
| Designer | Vard Design |
| Length | 181,6 meter |
| Owner | Rosselinis Four-10 |
| Shipyard | Vard Brattvaag |
| Subsidiary | Teknotherm |
| Vessel type | Expedition Yacht |
HVAC | Research Expedition Vessel
We're excited to announce that Heinen & Hopman and Teknotherm are awarded the contract to deliver the HVAC for a 182 metre Research Expedition Vessel (REV), to be built by Norwegian shipyard Vard Brattvaag.
Rosselinis Four-10
The REV is owned by Rosselinis Four-10, which is wholly-owned by the Norwegian industrialist Kjell Inge Røkke and his family.
Vard Group
Vard is one of the major global shipbuilders of specialized vessels. Vard Brattvaag is one of nine shipyards in the Vard Group with a long history of building highly specialized vessels. Vard Design was established based on their long experience and competence in the shipyards. They deliver designs for standardized – as well as highly advanced – vessels with significant customer-specified adaptations.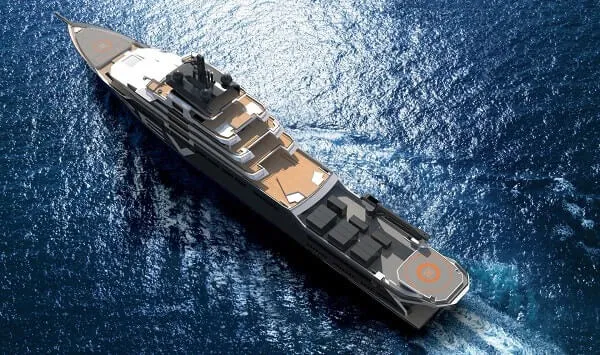 Developing knowledge and sustainable solutions
The highly specialized vessel is tailor-made for worldwide research and expedition activities, with the objective of developing knowledge and sustainable solutions to address the ocean's environmental challenges. Equipped with the latest technology onboard, the vessel will be one of the most advanced research expedition vessels in the world.
Research facilities
Equipment for monitoring and surveying marine areas, currents, the seabed, fish, animals and plant life in all of the world's oceans will be available on the vessel.
Cutting-edge laboratory facilities for analysis work.
Available for charter
In addition to hosting tailored programs for researchers from across the globe, the ship will also be available for charter, intended for recreational purposes and expeditions, potentially in combination with scientific input and technical seminars. The ship will also be used by Røkke and his family for parts of the operating time, on the same terms and conditions as for other charterers. The vessel accommodates 24 – 30 scientists, 30 – 54 crew and 34 guests.
Environmentally friendly
The vessel is designed to secure the most cost efficient, silent, comfortable and environmentally friendly expeditions in all weather conditions.
HVAC
Teknotherm and Heinen & Hopman will deliver state-of-the-art HVAC systems based on our long experience in cost efficient, silent, comfortable and environmentally friendly HVAC systems:
VAV systems in guest and passengers areas according to the highest mega yacht standards.
Crew and scientists areas are designed according to passenger vessel standard.
Direct cooling of air conditioning systems when sea water temperature is below 10 ˚C.
Would you like to get more information about our HVAC technology for research and expedition vessels? Don't hesitate to get in touch!