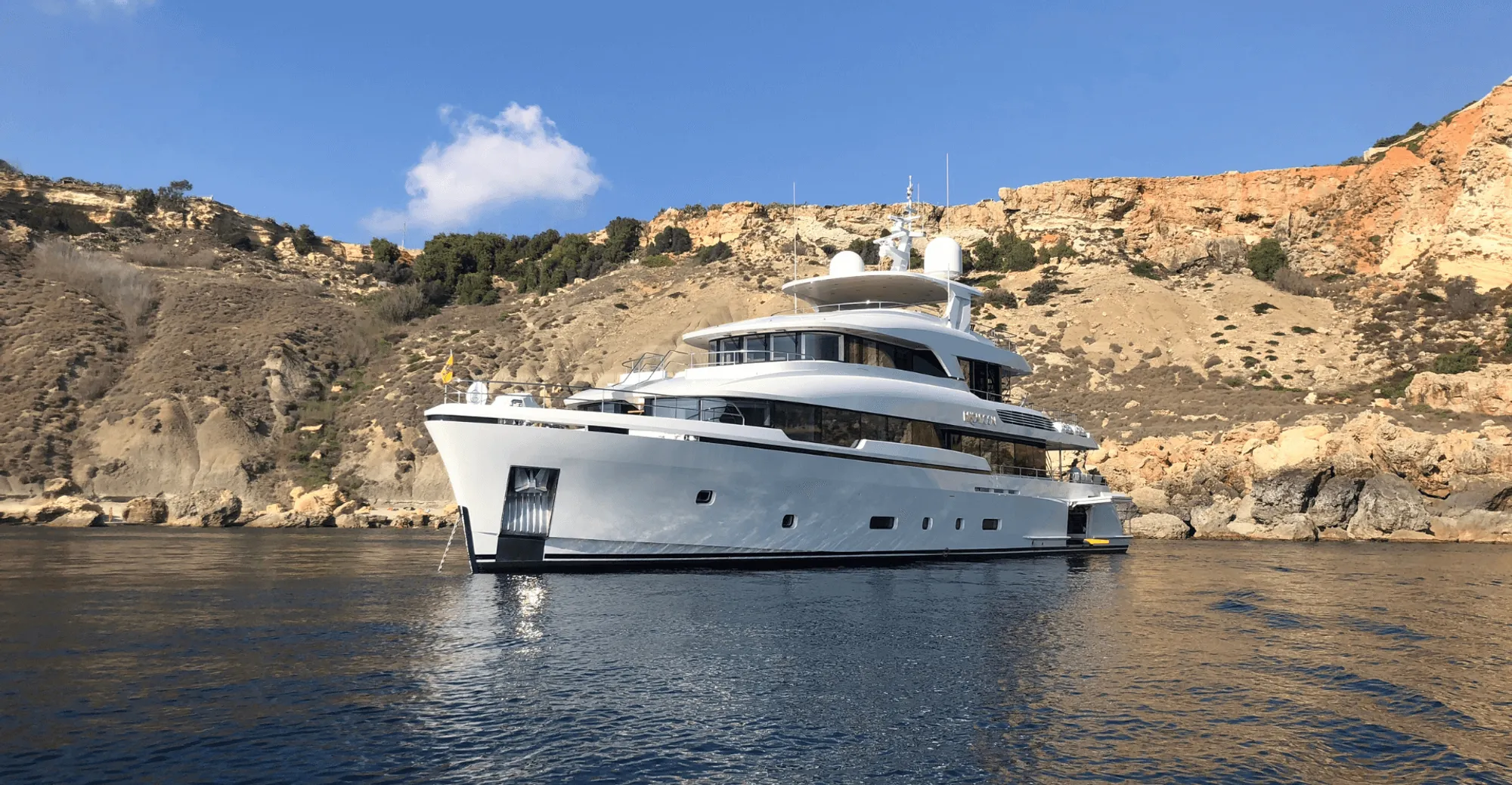 | | |
| --- | --- |
| Delivery year | 2018 |
| IMO NO. | 1012971 |
| Length | 36.30 M |
| Name vessel | Brigadoon |
| Owner | Confidential |
| Shipyard | Moonen Shipyards |
| Subsidiary | H&H Headquarters |
| Vessel type | Motor Yacht |
HVAC | MY Brigadoon
Brigadoon is the first yacht built on the semi-custom Martinique 36-metre platform. She is one of four of Moonen's proven superyacht platforms and combines proven performance and seakeeping abilities with the versatility of customisation. She's built from high tensile steel and with her innovative, fuel-efficient hull design, Brigadoon offers a cool turn of speed, significant fuel savings and lots of comfort. Brigadoon accommodates ten guests and two owners in five cabins and one master suite.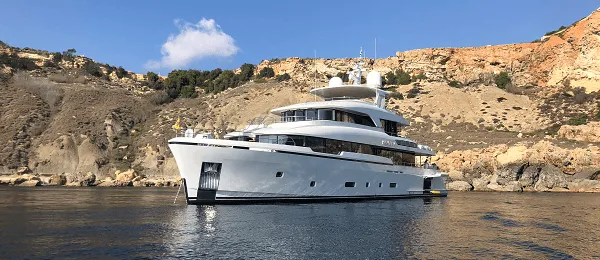 Moonen Yachts
Moonen Yachts is an international recognized Dutch shipyard dedicated to building superior 30 to 50 meter steel aluminum semi-custom superyachts. Moonen is proud to create superyachts in close cooperation with clients, preferred suppliers and a dedicated team of experts. Moonen is supported by decades of maritime experience and a strong shipbuilding heritage.
A perfect indoor climate
Martinique is named after an island in the Caribbean, reflecting her likely deployment in the world's warm and exotic climates. Maintaining a comfortable indoor climate is essential for a great holiday experience. Heinen & Hopman was awarded the contract to supply the HVAC system for the Martinique. An air conditioning system consisting of a chiller in the engine room and fan coils in the accommodations has been installed. A fresh air system has been provided in the lower-deck cabins, the crew area and the owners cabin at the main deck. Furthermore, a frequency-controlled engine room ventilation system, with fire shutters and mist eliminator in inlet has been supplied.
Design Conditions
The following design conditions were requested:
Air Conditioning Summer
Outside temperature: Summer 35˚C 90% R.H.
Inside temperature: Summer 22˚C 55% R.H.
Heating Winter
Outside temperature: Winter 0˚C
Inside temperature: Winter 22˚C
More information about this project?
If you would like to get more information about our custom-built HVAC solutions for motor yachts, please don't hesitate to get in touch.
*Photo with courtesy of Moonen Shipyards