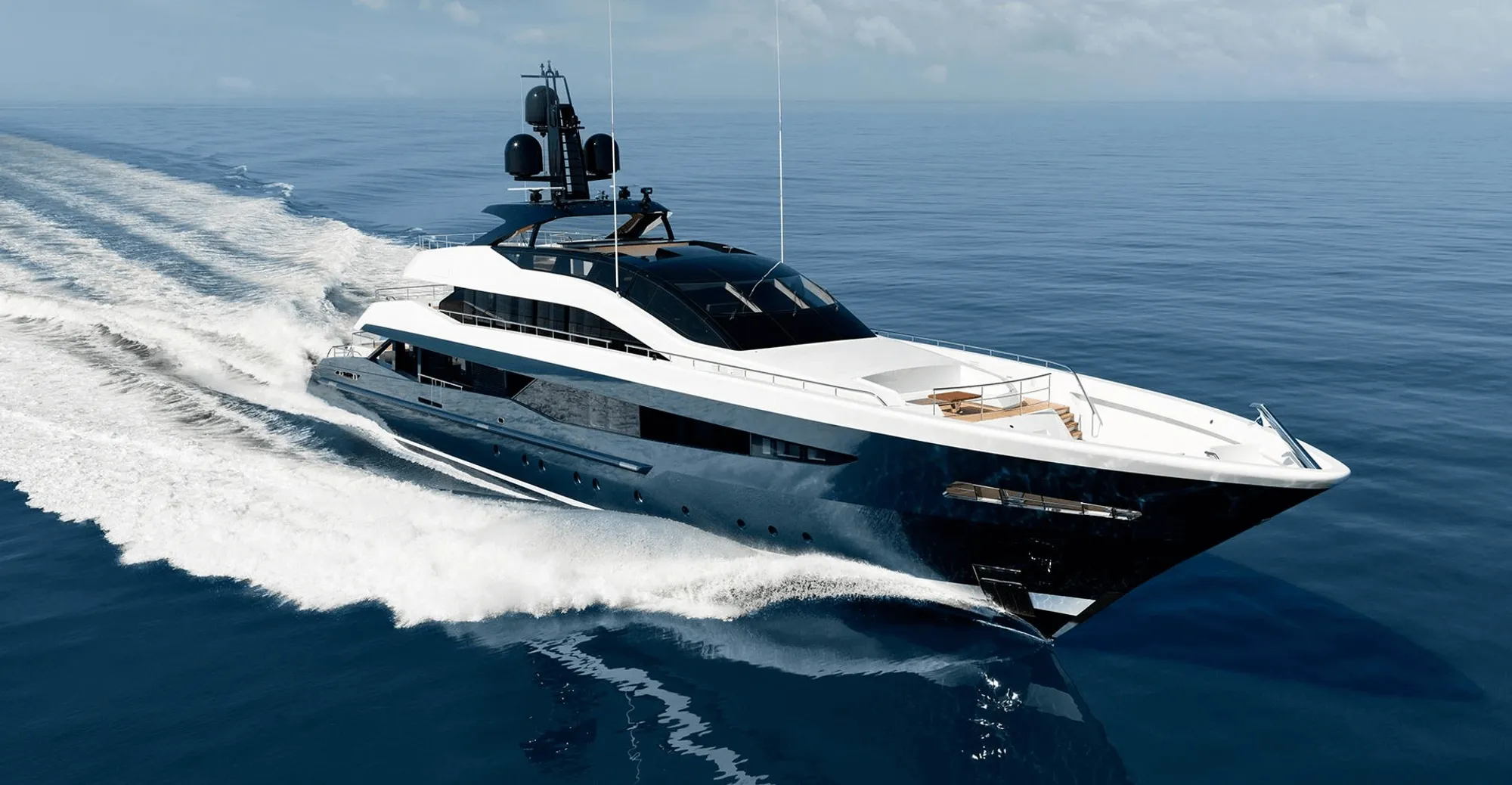 | | |
| --- | --- |
| Country of delivery | THE NETHERLANDS |
| Delivery year | 2018 |
| IMO NO. | 9842384 |
| Length | 51 M |
| Name vessel | Irisha |
| Owner | CONFIDENTIAL |
| Shipyard | HEESEN YACHTS |
| Subsidiary | H&H HEADQUARTERS |
| Vessel type | Motor Yacht |
HVAC | MY Irisha
MY Irisha is a full-custom motor yacht, built by Heesen  Yachts in The Netherlands. Irisha incorporates the core elements of Heesen's DNA as a full-aluminium, semi-displacement yacht that allows fast cruising. Her unique exterior lines and interiors are by Eidsgaard Design. It is the first time Heesen collaborates with the London-based designer.
The owner's brief called for a yacht that had to be unique in its looks. Eidsgaard Design team devised innovative exterior lines that are enhanced by the extensive use of curved glazed glass that gives this yacht the aggressive look of a jet fighter, combined with simplified details that highlight the purity of the exterior lines. The unique colour scheme enriches the beauty of the profile. In sunlight, the hull colour changes from metallic blue to dark olive-green hues. A notable feature on the main deck is the connection between outdoor and indoor. Glass sliding doors protect the aft cockpit from the elements, transforming it into a 'winter garden' that allow guests to enjoy this delightful indoor-outdoor area even later in the season. She has accommodation for 10 guests in an owner's suite, two doubles cabins and two twins cabins.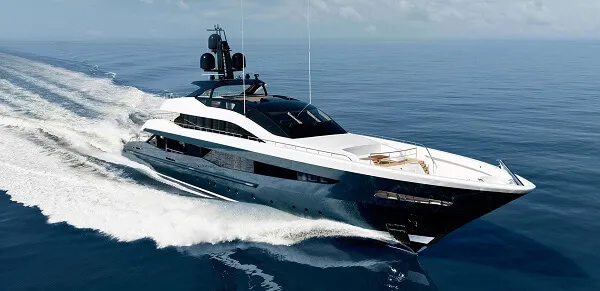 HVAC by Heinen & Hopman
In order to ensure a comfortable indoor climate wherever the yacht goes, Heinen & Hopman was selected to supply a custom-built climate control solution for Irisha, consisting of air conditioning, mechanical supply and exhaust ventilation, fresh air system and various other sytems. As the wheelhouse mainly consists of glass, based on our calculations it was required to install more fan coil units than usually. Due to the limited space it was a challenge to have all ducts and hoses routed above the ceiling. This lead to the usage of long hoses, causing more air resistance. That's why we applied DC fan coil units instead of the standard HV fan coils. The benefit of these DC fan coil units is that they have more power to overcome resistance.
Design conditions
The air conditioning system was based on the following design conditions:
Outside-Inside Summer
Outside: 35°C/90% RH or 40°C/65% RH
Inside: 20°C/50% RH
Outside-Inside Winter
Outside: 0°C
Inside: 20°C
More information
Would you like to get more information about our HVAC and refrigeration solutions for superyachts? Don't hesitate to get in touch.