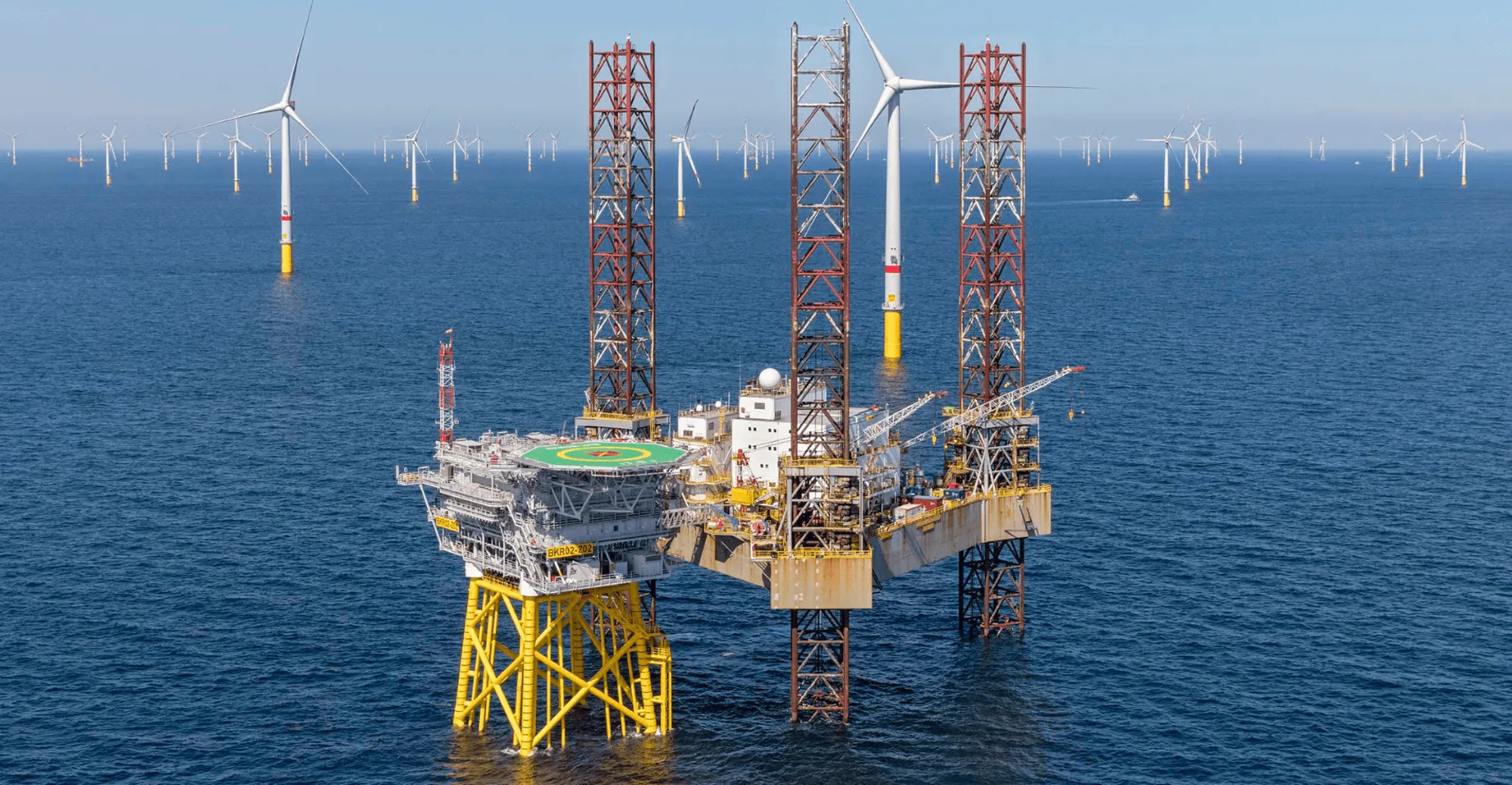 | | |
| --- | --- |
| Country of delivery | The Netherlands |
| Delivery year | 2018 |
| Name | OHVS Borkum Riffgrund 2 |
| Shipyard | HSM Offshore |
| Subsidiary | Heinen & Hopman HQ |
| Vessel type | OHVS |
HVAC | OHVS Borkum Riffgrund 2
We're happy to announce that Heinen & Hopman received the order to fabricate and install the HVAC for Borkum Riffgrund 2 Offshore High Voltage Substation (OHVS). Borkum Riffgrund 2 is a German offshore wind farm.
OHVS by HSM Offshore
HSM offshore – a Dutch construction yard experienced in platform, module and jacket projects for the offshore oil & gas and renewables sectors – was awarded the EPC contract for the high voltage AC transformer platform. The Offshore Substation will collect the electrical energy from the offshore wind farm turbines, transform it to a higher voltage level and deliver the power to shore.
Acceptable air quality and temperature
Offshore substations require a controlled indoor climate to maintain the temperature, relative humidity and air quality within the design limits in order to ensure optimum operation of installed electrical and electronic equipment. By providing ventilation, heating, cooling and moisture control, acceptable air quality and temperature is achieved in all weather conditions. Indoor rooms will be kept at an 50 Pa overpressure in order to avoid infiltration and ingress of salt-particles, dust and saltwater aerosols.
Robust systems
Heinen & Hopman will supply the dehumidification system, the ventilation system (including natural ventilation), the heating & cooling system as well as the HVAC control systems. Robustness was one of the key requirements. High quality materials will be used to avoid corrosion and guarantee the 25 year lifetime of the platform. For example, only stainless steel ducting and piping will be used, as well as self-contained units with air cooled condenser coils made of titanium.
Design conditions
The following design conditions are considered:
Summer conditions
Outside: 25˚C/70%RH
Inside: 20-30˚C*/40%RH
Winter conditions
Outside: -10˚C/70%RH
Inside: 10-23˚C*/40%RH
* pending manned/unmanned situation
More information
If you would like to get more information about our HVAC solutions for Offshore High Voltage Substations, please don't hesitate to get in touch.