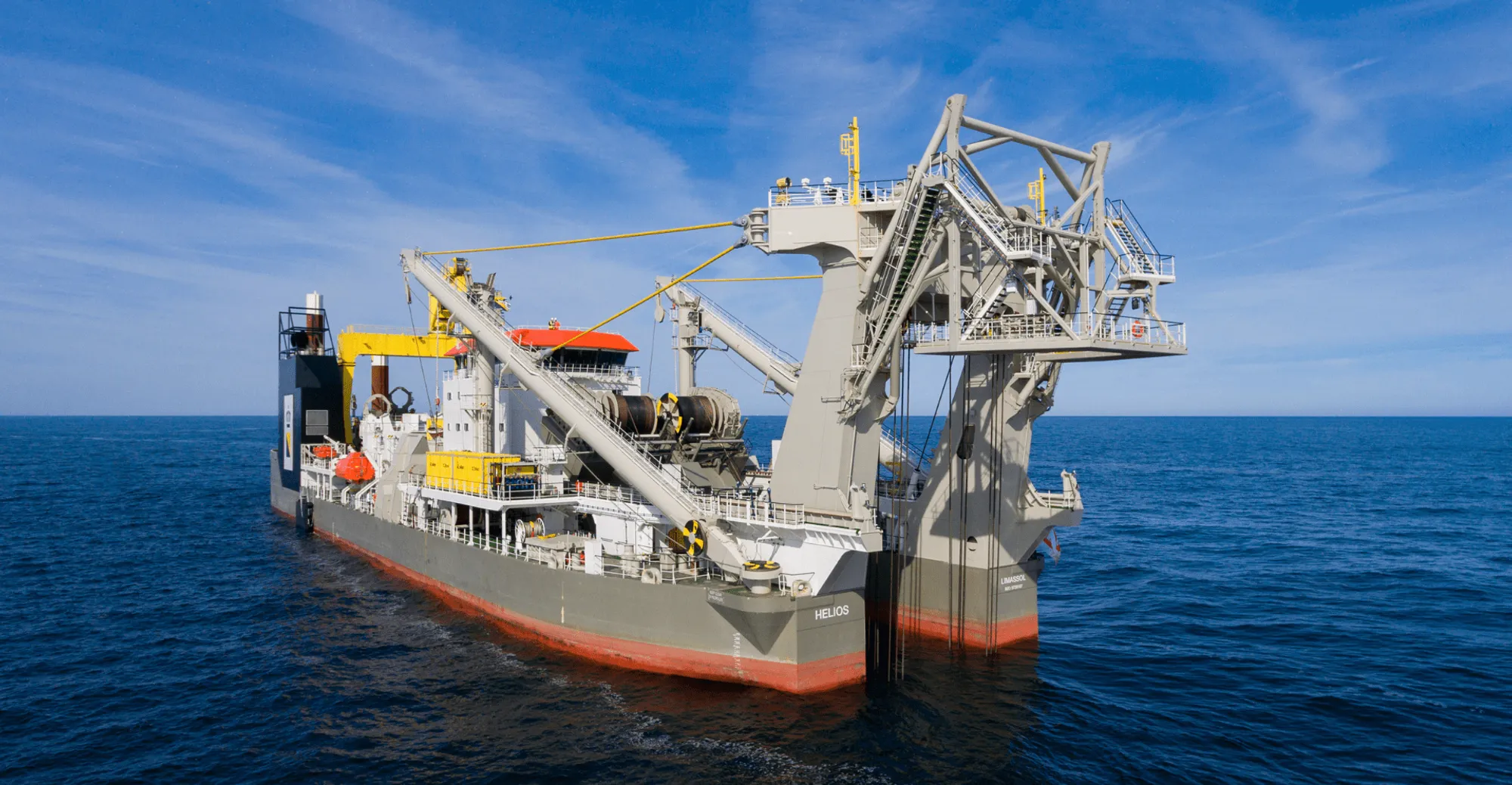 | | |
| --- | --- |
| Country of delivery | THE NETHERLANDS |
| Delivery year | 2017 |
| IMO NO. | 9739197 |
| Length | 152 M |
| Name vessel | HELIOS |
| Owner | ROYAL BOSKALIS WESTMINSTER N.V. |
| Shipyard | ROYAL IHC |
| Subsidiary | H&H HEADQUARTERS |
| Vessel type | Dredger |
HVAC for Mega Cutter Helios
Royal Boskalis Westminster N.V. (Boskalis) has developed their largest and most powerful cutter suction dredger to date. The self-propelled Helios, delivered mid-2017, has been specially developed to dredge in extremely hard ground.
Built in Croatia, outfitted in The Netherlands
Boskalis had ordered the dredging vessel with Royal IHC (The Netherlands), which in turn had the hull of the ship built in Croatia. Further outfitting of the vessel took place at the IHC yard in Kinderdijk, the Netherlands, which included the installation of the main dredging equipment, such as an impressive cutter ladder (weight: 2,060 tons) and spud carriage (weight: 325 tons).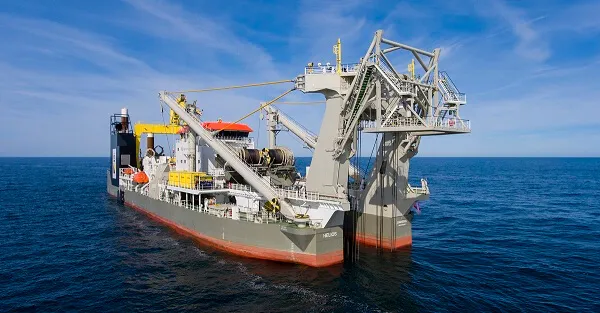 HVAC
Heinen & Hopman was approached by Royal IHC for this project to engineer, build, install and commission the HVAC installation serving both the accommodations and technical spaces. Our job was to assure the vessel and its equipment stay fully operational in outside temperatures ranging from minus 15˚C to plus 45˚C.
Design conditions
The air conditioning system was based on the following design conditions:
Outside-Inside Summer
Outside: 50˚C/30% RH or 40˚C/50% RH
Inside: 25˚C/50% RH
Outside-Inside Winter
Outside: -15˚C
Inside: 20˚C
To provide the required cooling capacity, Heinen & Hopman has custom-built a fresh water-cooled chilled water unit – consisting of two independent circuits – each having a capacity of 60% of the total required cooling load. To guarantee a high-quality, an operation-friendly chilled water unit and additional features have been built in, including:
crank case heater protect to avoid quick start of cold compressors;
chilled water pump selector to select pump I or II;
temperature control and protection;
pressure control and protection;
hour counters.
A hot water central heating plant – consisting of two heat exchangers, each having a capacity of 75% of the total required capacity – supplies hot water to the air heaters of the central air conditioning units, plate radiators and unit heaters to ensure continuity of operation in cold ambient conditions.
More information
Looking for an experienced HVAC supplier for dredging vessels? Contact us to discuss the possibilities for your project.