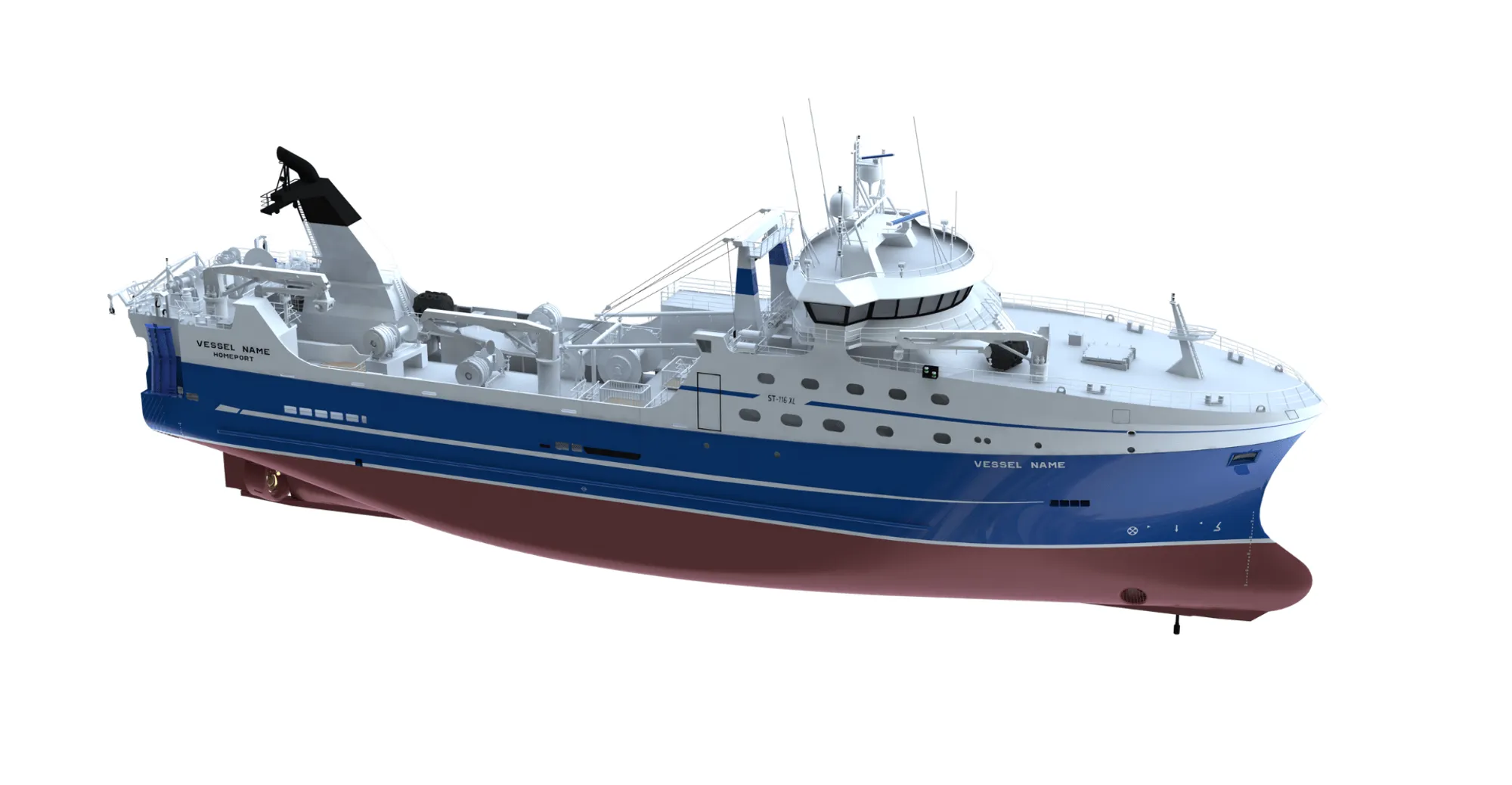 Freezer Trawler Nord Pilgrim LLC
| | |
| --- | --- |
| Country of delivery | Russia |
| Delivery year | 2018-2020 |
| IMO NO. | T.B.A. |
| Length | 80,4 M |
| Name vessel | T.B.A. |
| Owner | Nord Pilgrim LLC |
| Shipyard | Vyborg Shipyard PJSC |
| Subsidiary | H&H Russia |
| Vessel type | Freezer Trawler |
HVAC | Freezer Trawler Nord Pilgrim LLC
Heinen & Hopman Russia was awarded the contract to supply the HVAC system for a freezer trawler to be built for fishing company Nord Pilgrim LLC from Murmansk, Russia. The freezer trawler will be equipped with an automated plant for fillet production, fish meal plant, equipment for fish oil production and a canning plant. Next to that, the vessel will be equipped with powerful deck cranes, a trawl complex of the latest generation and an automatic palletizing system in the hold, which will minimize the time required to unload the catches. The freezer trawlers will have the category Ice3, this allows to extend the effective fishing period. The freezer trawler can accommodate up to 46 crew members.
Vyborg Shipyard PJSC
The freezer trawler will be built at Vyborg Shipyard PJSC, one of the largest shipbuilding companies of the north-western region of Russia. Since the shipyard was founded in 1948, there have been built more than 210 different vessels. The main directions of the shipyard's activities are construction of small and medium tonnage vessels, icebreaking supply vessels, icebreakers, trawlers and offshore drilling rigs. Since 2012 Vyborg Shipyard PJSC is a group member of United Shipbuilding Corporation (USC).
HVAC by Heinen & Hopman
To ensure a comfortable indoor climate for the crew and in the technical spaces, the vessel will be equipped with a high-quality Heinen & Hopman HVAC system. A 6-step capacity control of cooling plant according to heating load is used.
The main challenge was to adapt the project, made by a Norwegian design bureau, to the requirements of the Russian Maritime Register of Shipping.
Design conditions
The following design conditions were considered for the HVAC system:
Summer conditions
Outside: 32°C
Winter conditions
Outside: -20°C
Class
Class Ice3, 1, AUT1, fishing vessel – freezer trawler
More information
For more information about our HVAC systems and refrigeration technology for fishing vessels, don't hesitate to get in touch.