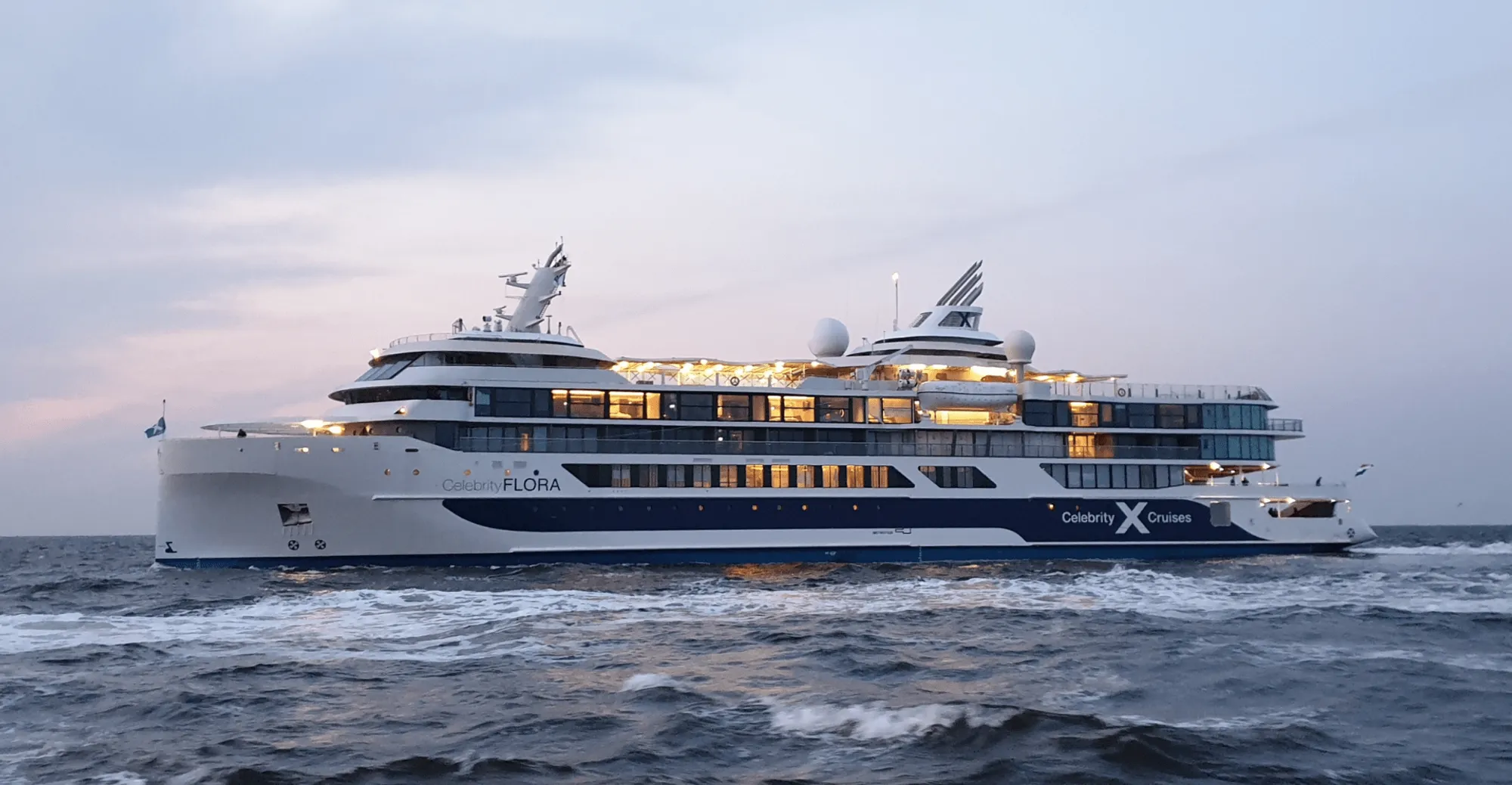 | | |
| --- | --- |
| Country of delivery | The Netherlands |
| Delivery year | 2019 |
| Length | 101.5 M |
| Name vessel | CELEBRITY FLORA |
| Owner | Celebrity Cruises |
| Passenger capacity | 100 PAX |
| Shipyard | SCHEEPSWERF DE HOOP LOBITH BV |
| Subsidiary | HEINEN & HOPMAN HQ |
| Vessel type | Expedition Cruise Vessel |
HVAC | Celebrity Flora
Celebrity Cruises has ordered a new ship at Scheepswerf De Hoop Lobith specially designed for the Galapagos Islands. The expedition cruise vessel – named Celebrity Flora – brings a new level of luxury, sustainability and natural exploration to the region. Besides state-of-the-art and eco-friendly technology, the vessel shall have the largest and most luxurious accommodations in the Galapagos Islands. In total eight decks will have a wide selection of spaces for in total 100 passengers.
Designed with the destination in mind
The destination and its environment – with a  large number of flora and fauna that do not exist anywhere else in the world – have greatly influenced every decision made in the ship's design. Celebrity Flora is one of the most energy-efficient ships in its class, with a 15 percent reduction of fuel consumption and equivalently fewer air emissions compared to Celebrity's Xpedition Class.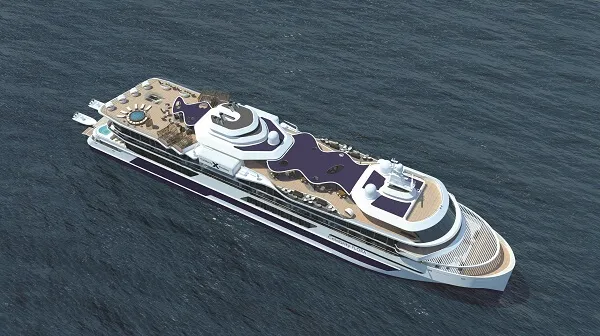 Energy-efficient HVAC technology
To contribute to the sustainability of the ship, a low-energy HVAC system will be supplied by Heinen & Hopman. As a substantial part of the total energy consumption onboard ships is used for operating the HVAC system, it is one of the main targets for efficiency improvements. Heinen & Hopman will supply custom-built revolutionary high performance chillers and Enigma fan coil units for all passenger cabins to achieve the goal of reduced fuel consumption.
Design Conditions
The HVAC installation has been designed to maintain the following inside conditions at the stated ambient conditions:
Outside-Inside Summer
Outside: 35˚C/70% RH
Inside: 22˚C/50-60% RH
Outside-Inside Winter
Outside: 0˚C
Inside: 20˚C
More information
Would you like to get more information about our HVAC solutions for cruise vessels? Don't hesitate to get in touch!