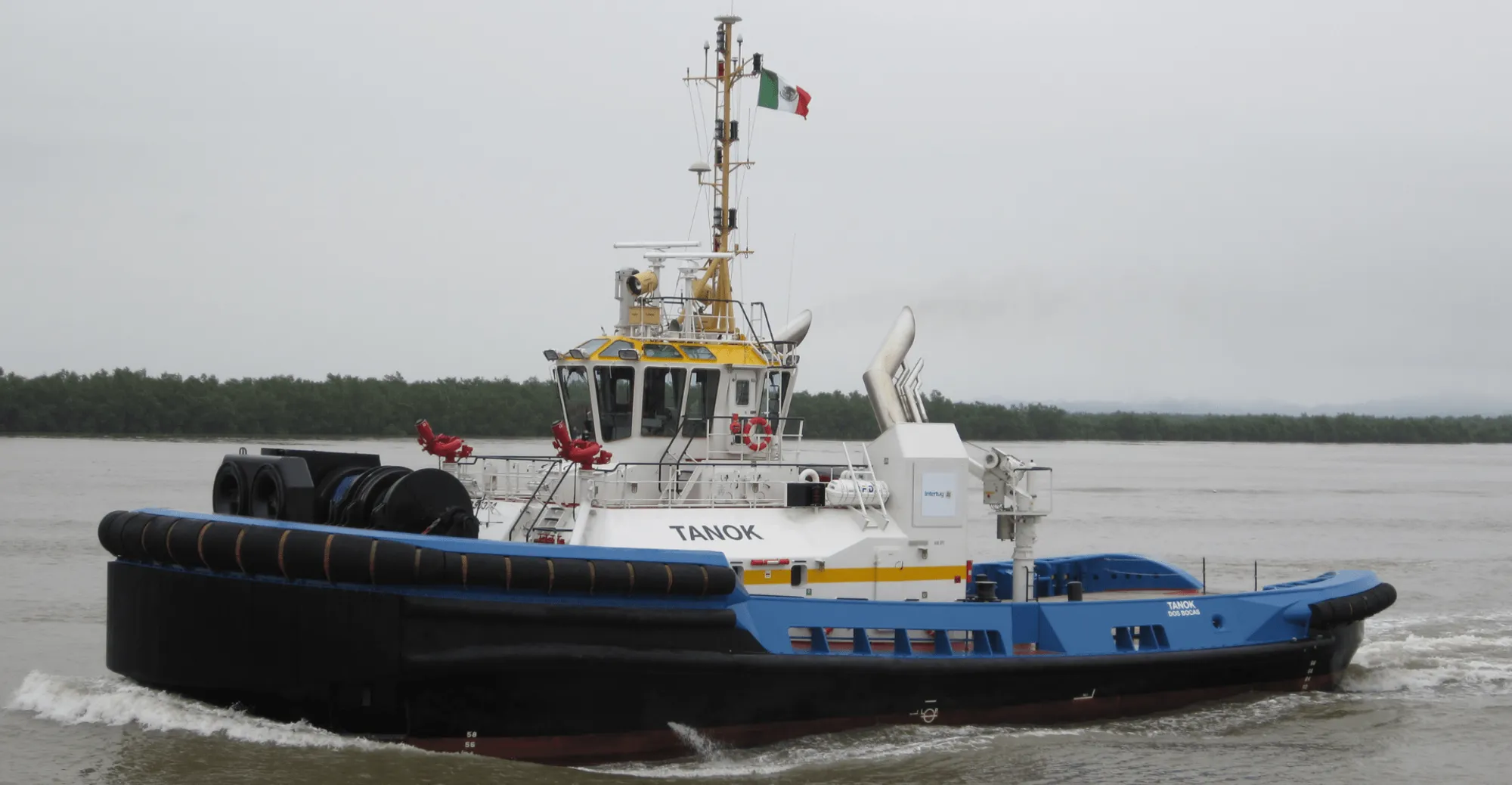 | | |
| --- | --- |
| Country of delivery | The Netherlands |
| Delivery year | N/A |
| IMO NO. | N/A |
| Length | 32.44 m |
| Name vessel | N/A |
| Owner | N/A |
| Shipyard | Damen Shipyards |
| Subsidiary | H&H Headquarters |
| Vessel type | Tug |
HVAC | Damen ASD Tugs 3213
The Damen ASD Tug 3213 is designed to be highly manoeuvrable, sail in choppy seas with no loss of stability and operate in a very environmentally friendly way.
Challenges
The challenge for Heinen & Hopman was to design a standard plug-and-play compact air handling/condensing unit and ensure in all circumstances an indoor temperature of 20 °C, 50% RH at 50 °C, 40% RH outdoors.
Scope of work
Heinen & Hopman's scope of work for this series of vessels was the design and equipment delivery. Equipment supply included all parts of the air conditioning and mechanical ventilation system, including the control panel. For the wheelhouse and accommodation, an air conditioning system was selected with one air handling unit with an optional heating section and one seawater-cooled condensing unit built together on a common frame. The wheelhouse has its own temperature control system (Variable Air Volume system) and temperature controlling is independent of the rest of the system.
Thanks to the VAV system in the wheelhouse, the ventilator of the air handling unit is speed controlled by a frequency drive. In addition, there is a separate air conditioning system serving the main engine control room, consisting of a seawater-cooled condensing unit and direct expansion air handler.
Scope of supply:
One air handling/condensing unit package in accommodation
One condensing unit with direct expansion air handler
Three axial flow fans
Six centrifugal duct fans
One galley extractor hood
Fire dampers and smoke dampers
Cabin units
Punica louvres
Mist eliminators
Sand filters serving engine room
Control panel
Frequency drives
Variable Air Volume system in the wheelhouse