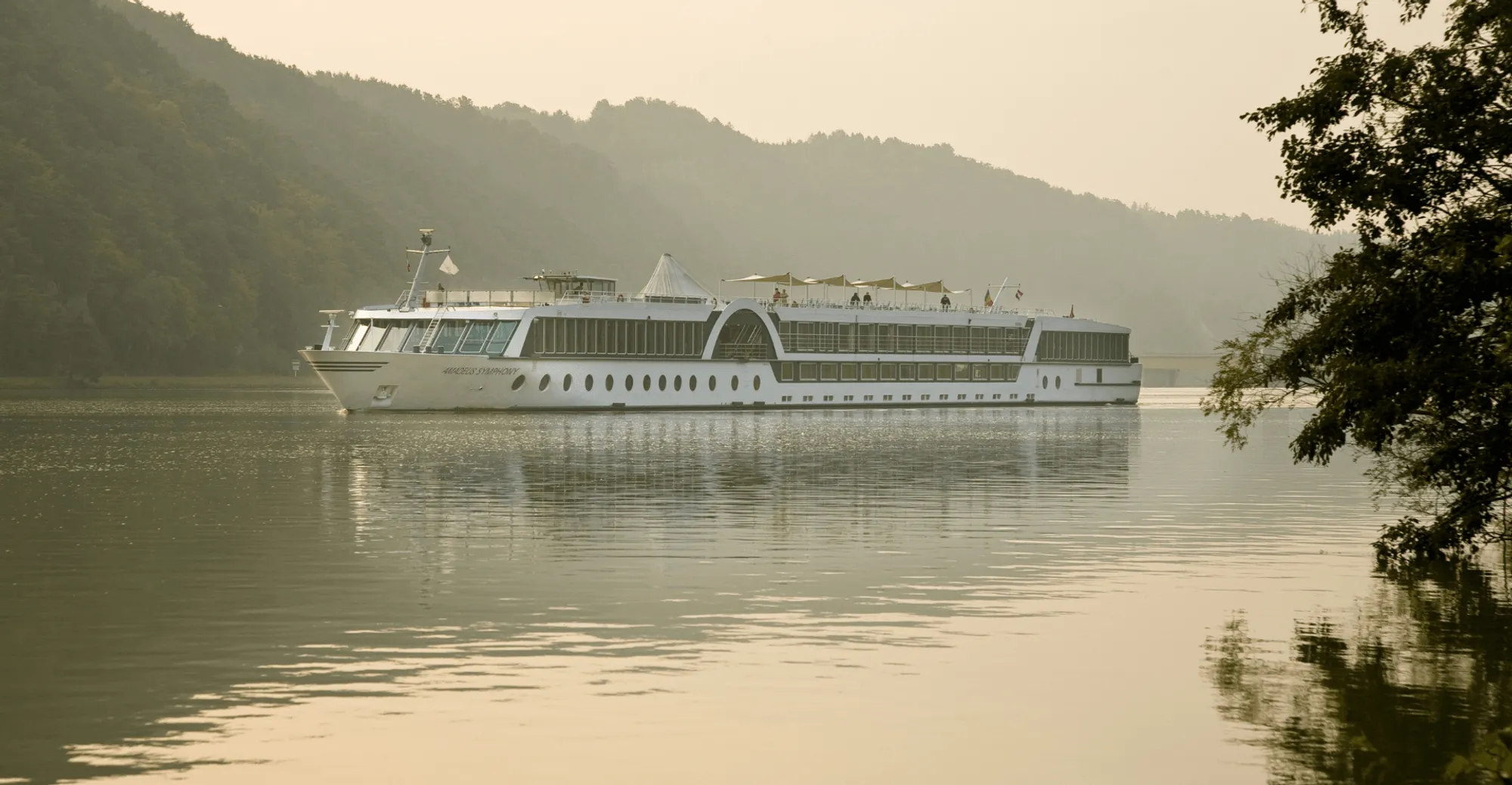 | | |
| --- | --- |
| Delivery year | 2018 |
| Length | 135.0 M |
| Name vessel | AMADEUS QUEEN |
| Owner | LÜFTNER CRUISES |
| Shipyard | SCHEEPSWERF DE HOOP LOBITH BV |
| Subsidiary | HEINEN & HOPMAN HQ |
| Vessel type | River Cruise Vessel |
HVAC | MS Amadeus Queen
Lüftner Cruises is an Austrian cruise company offering exclusive river cruises on Europe's most beautiful waterways. The AMADEUS Queen, the 15th river cruise ship of the Austrian ship operator, will tour the Danube, Rhine and Main rivers as well as Dutch and Belgian waterways from spring 2018. Similar to its predecessors, this ship will also continue the company's orientation to high quality river cruises in Europe.
AMADEUS Silver, but better
The new river cruise vessel follows the award-winning model of the AMADEUS Silver ships, but offers even further innovative developments. Spacious cabins and suites with luxurious bathrooms and an indoor pool of which the roof can be opened in fine weather.
Higher chiller capacity
AMADEUS Queen is the 14th passenger vessel Scheepswerf de Hoop Lobith has built for Lüftner Cruises. However, it's the first one for which Heinen & Hopman was selected to deliver the HVAC system. The HVAC onboard the AMADEUS Queen is designed to meet ambient conditions with a higher temperature and relative humidity than all previous ships in the AMADEUS series of river cruise vessels. As a result, the chilled water unit will be 1.5 times larger than the one onboard the other vessels. The chiller operates on environmental friendly refrigerant.
Design Conditions
Fresh air conditioning units serve the accommodation areas, including lounges, restaurants, crew cabins, hotel area and galley. The air conditioning installation for the accommodation has been designed to maintain the following inside conditions at the stated ambient conditions:
Outside-Inside Summer
Outside: 36˚C/70% RH
Inside: 22˚C/60% RH
Outside-Inside Winter
Outside: -10˚C
Inside: 22˚C
More information
Would you like to get more information about our HVAC solutions for river cruise vessel? Don't hesitate to get in touch!