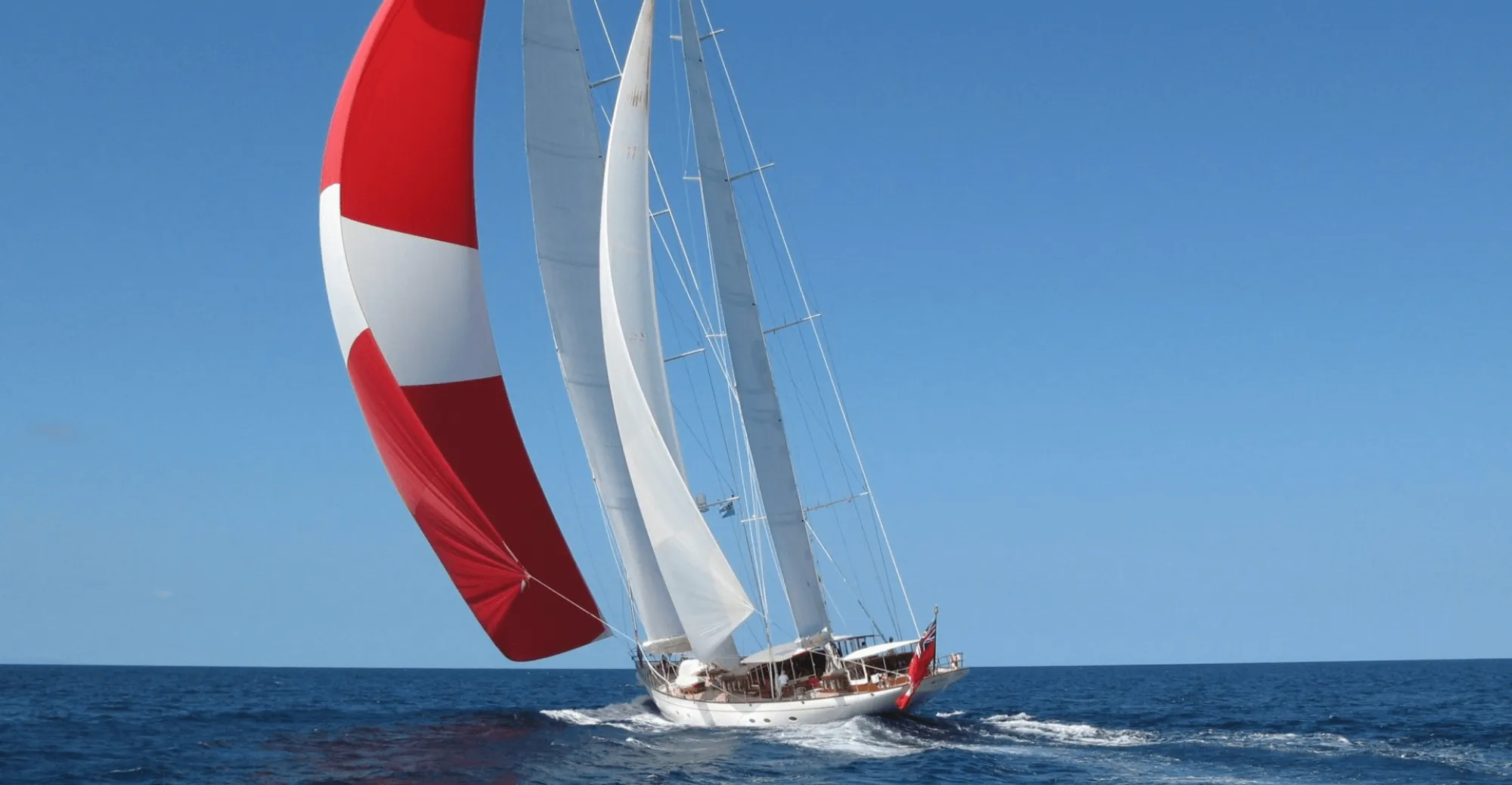 | | |
| --- | --- |
| Country of refit | The Netherlands |
| IMO NO. | n.a. |
| Length | 54.64 m |
| Name vessel | Adèle |
| Owner | Confidential |
| Shipyard | Royal Huisman |
| Subsidiary | H&H Headquarters |
| Vessel type | Sailing Yacht |
| Year of refit | 2015 |
HVAC Refit | SY Adèle
Sailing yacht Adèle was originally built by Vitters Shipyard and launched in 2005. The 54.64-metre (180 ft) yacht's sophisticated exterior and interior design and engineering are the work of Hoek Design Naval Architects. She carries a huge sail area on a narrow, easily driven hull. Her two masts allow for many sail combinations and make her well balanced in all winds. Adèle is the perfect yacht for world exploration.
Refit by Huisfit
Adèle got an upgrade at Huisfit, the Royal Huisman's refit, repair and renewal program. The refit project included:
Servicing and overhaul of propulsion, gensets, thrusters and various board systems
Climate control update incl. new chiller, fancoils and ducting
Replacement of batteries
Replacement of various existing lights with LEDs
Ugrade and replacement of various electronics (nav, com, alarm and monitoring
Interior touch-ups and repairs
New teak deck and partial replacement of the caprail
Servicing of hatches, winches and various deck equipment
Painting of inside of hull and parts of the interior
Repaint/varnish of the hull, superstructures and rig
Climate control update
The contract for updating the climate control system was awarded to Heinen & Hopman. Heinen & Hopman had supplied the original HVAC system back in 2005. A thorough refit of the HVAC system in 2015 should assure another 10 years of trouble-free service. The refit project was quite a challenge as the original fancoils were no longer available and the available space was very limited. Operating with uttermost carefulness was vital. The fancoils were replaced with new ones with different dimensions which are controlled by the newest fancoil controllers (DC-type). The chiller was replaced by one that is in accordance with the current regulations. Heinen & Hopman is proud to have cooperated with Huisfit on this great refit project.
Pictures by Hans Westerink