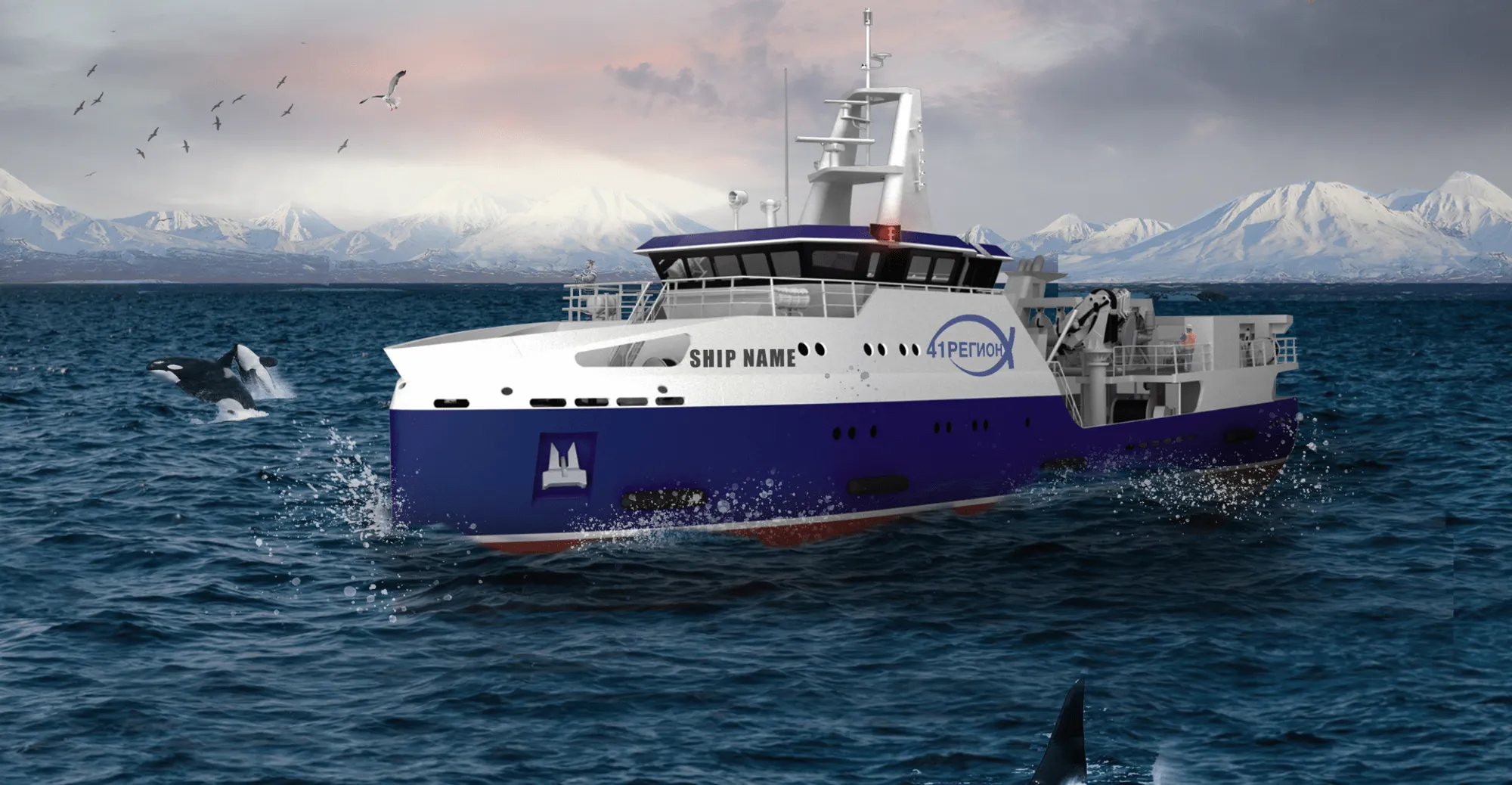 | | |
| --- | --- |
| Country of delivery | Russian Federation |
| Delivery year | 2023 |
| IMO NO. | tba |
| Length | 44.15 m |
| Name vessel | tba |
| Owner | Socra Fish Processing Plant LLC |
| Shipyard | Shipyard of Brothers Nobel, Rybinsk, Russian Federation |
| Subsidiary | Heinen & Hopman Rus, LLC |
| Vessel type | Trawler |
HVAC for Trawler T40B
Heinen & Hopman Rus was awarded the contract for the calculation and supply of the HVAC system for a newbuilt trawler vessel T40B to be built for Sokra Fish Processing Plant.
Sokra Fish Processing Plant was founded in 1998 and is one of the most stable and largest suppliers in fishing industry. The plant is part of the Region 41 group of companies and supplies its own products to various regions of the Russian Federation.
Heinen & Hopman Rus will deliver the general ventilation, engine room ventilation, heating and a provision cooling plant.
The start of the project and also work with the customer and the design bureau fell at the peak of the global pandemic, so all the communication on the project was performed online. The distance between the customer's office in Petropavlovsk-Kamchatsky and Saint-Petersburg is more than 7,000 kilometers, so the nine-hour time difference had to be taken into account. Engineers from Heinen Hopman Rus made calculations on ventilation and cooling systems for provision cooling plant and issued documentation that was successfully agreed upon by the customer, the designer and the Russian Maritime Register of Shipping.
Design conditions
The calculations were made based on the following conditions:
Summer conditions
Outside: 20°С/80% R.H.
Inside: 20°С
Winter conditions
Outside: -25°С/80% R.H.
Inside: 20°С
More information
Do you want to know more about our HVAC solutions for fishing vessels? Don't hesitate to get in touch.