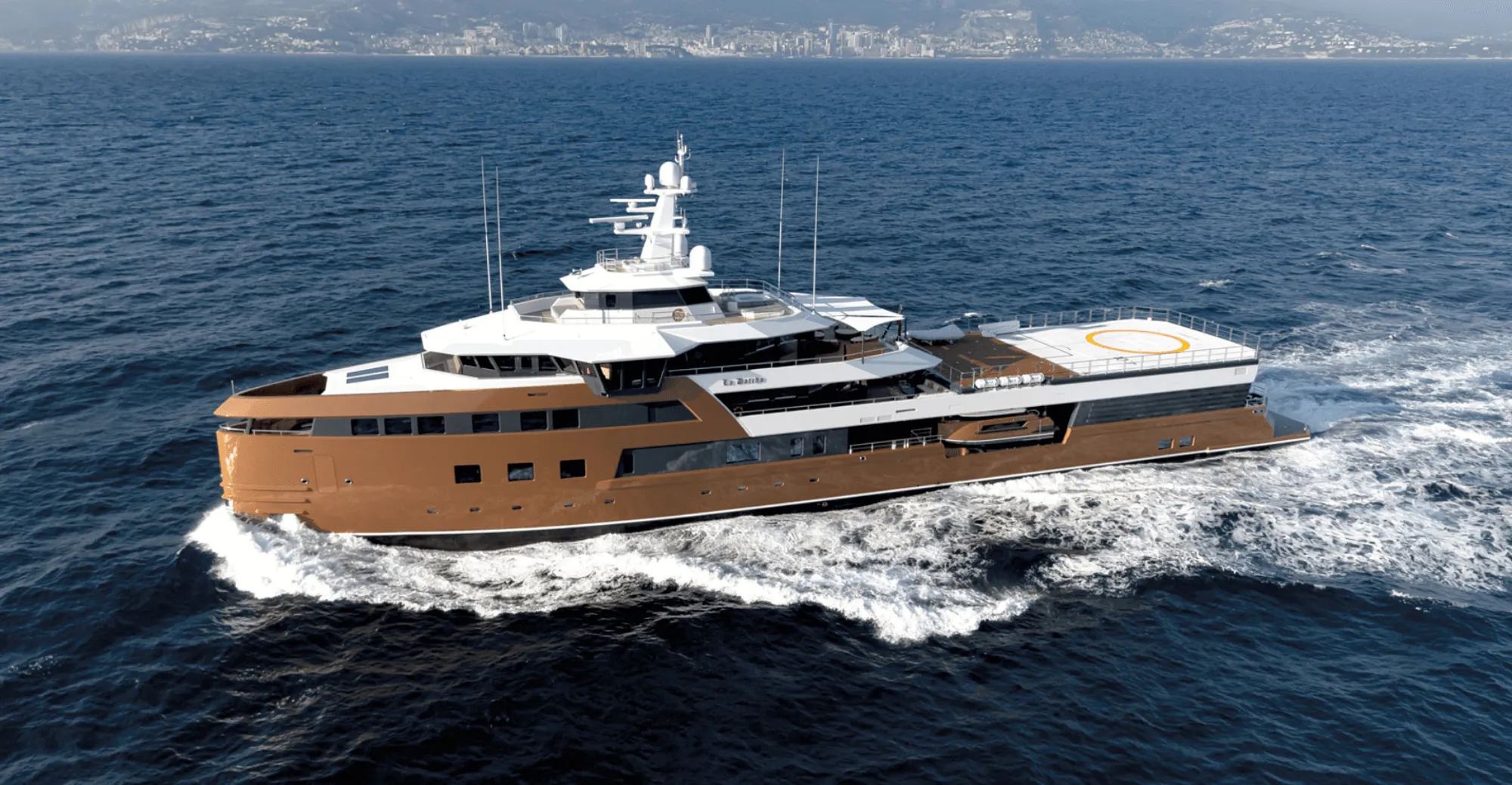 | | |
| --- | --- |
| Country of delivery | The Netherlands |
| Delivery year | 2020 |
| IMO NO. | 9849021 |
| Length | 77M |
| Name vessel | LA DATCHA |
| Owner | CONFIDENTIAL |
| Shipyard | DAMEN SHIPYARDS |
| Subsidiary | Heinen & Hopman Headquarters |
| Vessel type | EXPEDITION YACHT |
HVAC&R | LA DATCHA
Luxury expedition yacht LA DATCHA SeaXplorer 77 is built for adventure. She is custom designed to travel to the far-flung corners of the world – from polar discovery to tropical pleasure. The 77-metre expedition yacht is a crossover between professional technology and superyacht exclusivity.
Explore the  unexplored
90% of luxury superyachts never venture any farther than the Mediterranean and the Caribbean Seas and all their islands. The SeaXplorer is especially designed to explore the earth's true unspoiled destinations while enjoying the highest level of comfort, style and independence.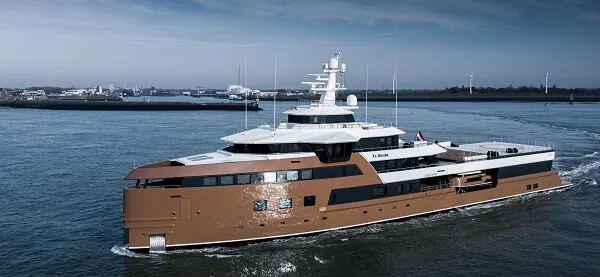 HVAC by Heinen & Hopman
In order to maintain a comfortable indoor climate in extreme outside conditions, Heinen & Hopman has supplied a high-quality HVAC system.
The air conditioning systems are single duct re-heat type with variable air volume. In summer conditions, the chilled water cooling plant shall be in operation. The chilled water pumps shall deliver chilled water of 5°C (supply temp.) and 11°C (return temp.) to the individual air handling units.
In wintertime hot waterfed pre-heaters in the air handlers must heat-up the air (mixture of recirculation and outside air) to approx. 15°C (fully automatic system).
Design conditions
The following design conditions were requested:
Outside-Inside Summer
Outside: 35˚C/75%RH and/or 45˚C/37%RH
Inside: 22˚C/50%RH
Outside-Inside Winter
Outside: -10˚C
Inside: 22˚C/35%RH
More information
Don't hesitate to get in touch for more information about our HVAC solutions for expedition cruise ships.