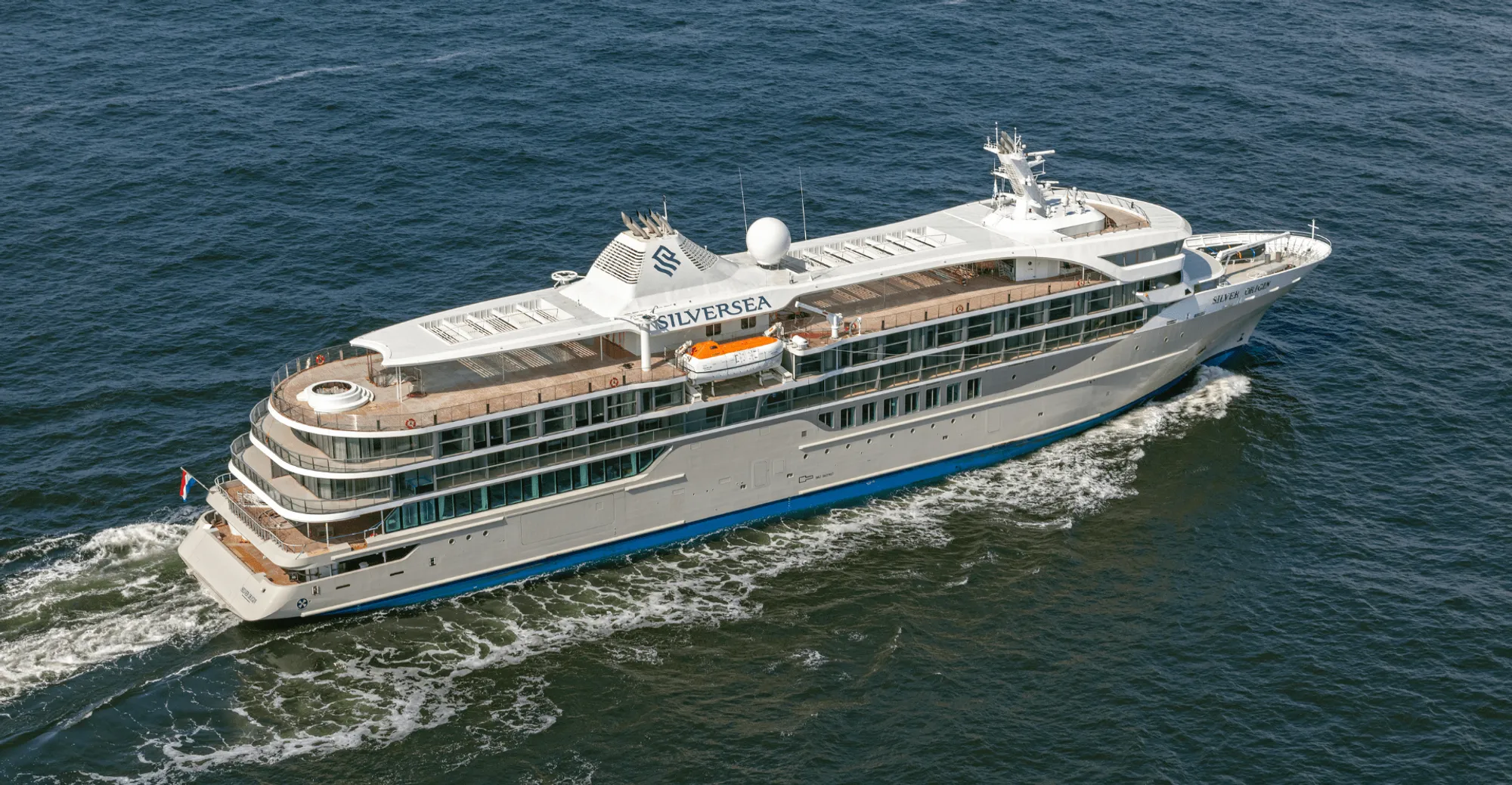 | | |
| --- | --- |
| Country of delivery | The Netherlands |
| Delivery year | 2020 |
| Length | 110 M |
| Name vessel | Silver Origin |
| Owner | Silversea Cruises |
| Passenger capacity | 100 guests in 51 staterooms |
| Shipyard | De Hoop |
| Subsidiary | Heinen & Hopman HQ |
| Type | Expedition Cruise Ship |
Expedition Cruise Ship Silver Origin
Silver Origin is the newest ship and the first destination-specific ship in the Silversea fleet. This innovative expedition cruise vessel provides high-end luxury cruising in the Galápagos Archipelago.
Silver Origin carries a team of Ecuadorian national expert guides, the highest crew-to-guest ratio in the Galapagos, 8 Zodiacs and seamless hybrid spaces that offer an immersive voyage experience.
Built with the environment in mind, Silver Origin has the lowest possible environmental footprint. The diesel engines are equipped with an SCR (Selective Catalytic Reduction) installation. The advanced propulsion system and an CFD-improved hull configuration result in a reduction in hull resistance, a reduction in fuel consumption and, consequently, equivalently fewer exhaust emissions.
Energy-efficient HVAC technology
As a substantial part of the total energy consumption on-board ships is used for operating the HVAC system, it is one of the main targets for efficiency improvements.
An improved HVAC system – with custom-built revolutionary high-performance chillers and Enigma fan coil units – and improved thermal insulation results in 50% less energy consumption. The HVAC equipment is capable of handling the challenging environmental parameters, including the warmer seawater, and the higher outside air temperatures of the Galápagos.
Design Conditions
The HVAC installation has been designed to maintain the following inside conditions at the stated ambient conditions:
Outside-Inside Summer
Outside: 35˚C/70% RH
Inside: 22˚C/55% RH
Outside-Inside Winter
Outside: 0˚C
Inside: 20˚C/30% RH
More information
Would you like to get more information about our HVAC solutions for cruise vessels? Don't hesitate to get in touch!