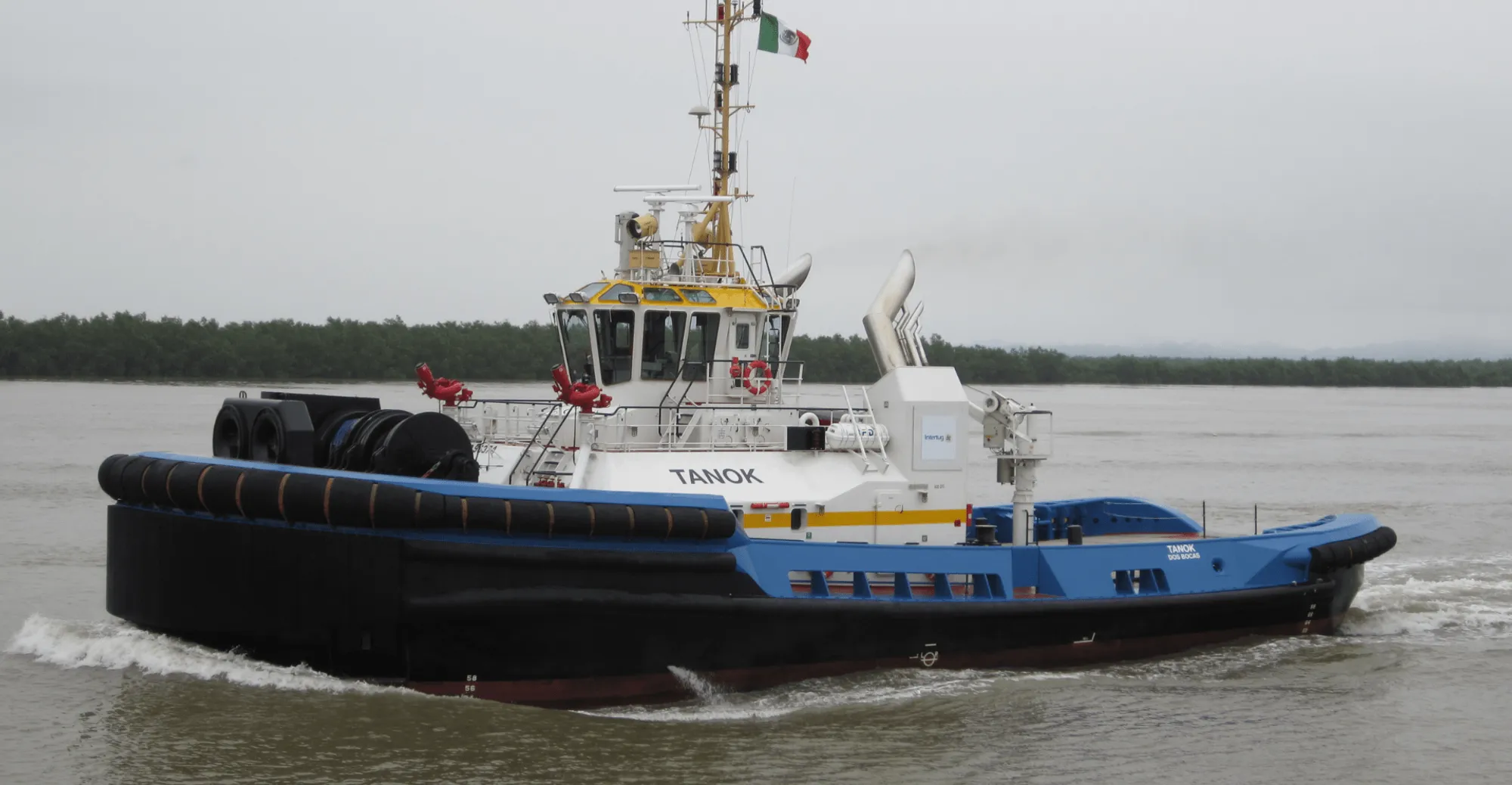 Azimuth Stern Drive Tug 2009
| | |
| --- | --- |
| Country of delivery | UAE |
| Delivery year | 2021 |
| Length | 21.19 M |
| Name vessel | AZIMUTH STERN DRIVE TUG 2009 |
| Passenger capacity | 4 POB |
| Shipyard | ALBWARDY DAMEN SHIPYARD SHARJAH, UAE |
| Subsidiary | CAREA AIR CONDITIONING SERVICES LLC. |
| Type | TUG |
HVAC | Azimuth Stern Drive Tug 2009
We're proud to announce that our subsidiary Carea Air Conditioning Services L.L.C. (CASP) was awarded the contract to design, supply & commission HVAC&R systems for Damen Azimuth Stern Drive Tug 2009.
Built at Albwardy Damen Shipyards
The vessels will be built at Albwardy Damen Shipyards, Hamariya Freezone, Sharjah, a fully integrated shipyard providing shipbuilding, ship repair, and engineering solutions to serve the offshore and marine industry around the world.
Heinen & Hopman HVAC equipment
CASP (Carea Air Conditioning Services LLC.), a Heinen & Hopman subsidiary in the UAE, was awarded with a contract to supply turnkey HVAC solution for the vessels. The scope of work includes design, engineering, supply, installation, testing and commissioning of the accommodation air conditioning and ventilation system. The system shall be designed with sea water cooled condensing unit, which will be manufactured and supplied by CASP Dubai and Heinen & Hopman subsidiaries.
Design Conditions
The HVAC installation has been designed to maintain the following inside conditions at the stated ambient conditions:
Outside-Inside Summer
Outside: 50 ˚C, 28.5 % RH
inside: 22-23 ˚C
Outside-Inside Winter
Outside: -8˚C, 100% RH
inside: 22-23˚C
CASP would like to take this opportunity to thank Albwardy Damen Shipyard for once again showing confidence on our capability to execute these projects within the required budget and offering good quality products and services.
More information
Would you like to get more information about our HVAC solutions for marine vessels? Don't hesitate to get in touch!