Turbocor Chiller
Our Turbocor chiller is the most energy efficient type of chiller for the marine industry. Using the renown Danfoss Turbocor compressors in our chillers, we are able to reduce energy consumption by up to 50% compared to chillers using traditional compressors. Their oil-free operation allows for a long service life due to the absence of mechanical wear of surfaces.
Turbocor technology
The Turbocor compressors feature an innovative technology and many advantages. Some of these advantages are: outstanding part load efficiency, oil-free operation, very low sound levels and a light-weight, compact design. The magnetic bearing technology contributes to the compressor's efficiency, reliability, quietness and low maintenance. Furthermore, bearings, power electronics, compressor, chiller and expansion valve are all digitally controlled.
Turbocor chiller efficiency
An energy consumption reduction by up to 50%. How is this achieved? There are many factors contributing to the chiller's high energy efficiency:
1. The bearing technology
Due to the absence of lubricating oil, hindering of heat transfer is prevented. Even a chiller with an oil content of 4% may lose 9% efficiency. The actual energy efficiency may be even lower when the chiller is overcharged with oil. The friction-free magnetic bearings eliminate the costs of those inefficiencies.
2. The motor technology
The motor is a synchronous permanent magnet brushless DC design. Its high-speed variable frequency operation affords high efficiency, compactness and soft start benefits. The integrated variable frequency drive reduces compressor speed and maximizes energy cost savings as the condensing temperature and/or heat load decreases.
3. The power electronics technology
The electronics have been designed specifically to maximize the potential of all the technologies within the compressor, resulting in a more efficient component cooling.
Key features
HFC refrigerant for optimum environmental position;
Outstanding part load efficiency;
High full load efficiency;
Intelligent, self-contained control;
Light weight;
Low vibration;
Oil free operation reduces complexity and cost, improves heat exchange efficiency and eliminates disposal issues;
Very low sound;
Soft starting;
Small footprint;
Unique technology made ready for the maritime industry
More information about Turbocor chillers
Don't hesitate to contact us for more information about our Turbocor technology. Our skilled employees are eager to explain how these systems can benefit your vessel. Download the Turbocor brochure for detailed information and technical specifications.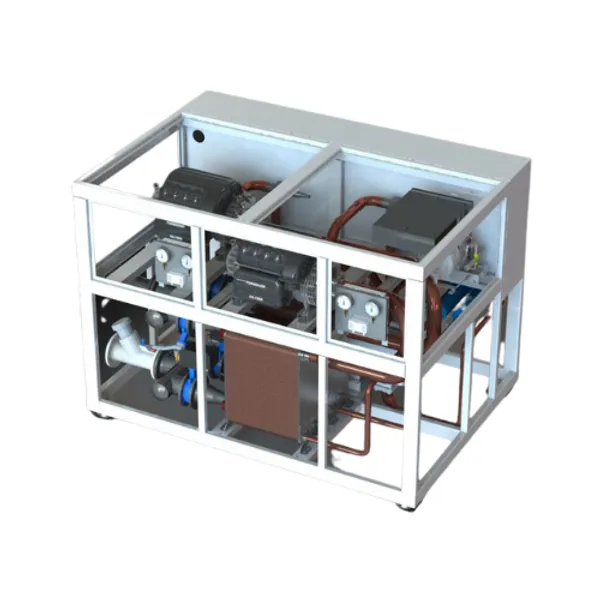 Brochure
Turbocor Compressor
The world's first totally oil-free, energy efficient and lightweight compressors. Today, the world is looking for HVAC&R technology that makes a difference in efficiency, sustainability and applicability. For mid-range sized HVAC systems, our Turbocor compressor makes that difference.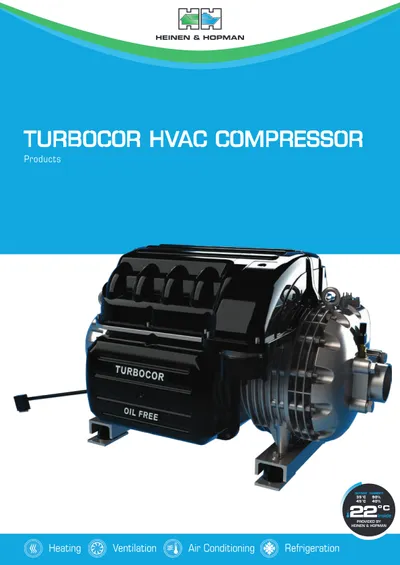 Looking for a custom solution?
Don't hesitate to contact us for advice for your specific needs.