Air Handling Unit Refurbishment
Air handling installations provide the air we breathe and control the temperature and humidity in the places we live and work. It is clear that these 'lungs' must be kept in optimal condition. This will result in an optimal indoor climate, controlled energy consumption and a long lifetime of this expensive equipment.
The threat of equipment degradation
With the huge volumes of outside air passing an average air supply installation, comes the threat of equipment degradation. While installations might look like they are in good condition from the outside, inside severe problems can be found. Corrosion can be found in almost every air handling unit, due to the aggressive pollutants in outside air that are even able to pass through the most high-quality filters.
Thorough inspection
A thorough inspection by Heinen & Hopman service technicians will show the most critical points in your fresh air supply system. Detailed working procedures have been developed to cope with all possible conditions. Because every air handler is different in set-up, condition, location and requirements Heinen & Hopman applies tailor-made solutions for every project:
Thorough cleaning and disinfection procedures are applied to remove persistent residues that are present even after standard maintenance.
Specially developed coatings are used to treat corroded parts resulting in smooth and seamless surfaces for the fresh air to pass through.
Damaged insulation and other deteriorated or outdated parts are replaced to make sure the unit is set for years of service.
A Heinen & Hopman refurbishment will revitalize your equipment. After this, a standard maintenance regimen is enough to keep the unit running in optimal condition with guaranteed fresh air supply for many years. A total refurbishment is a cheaper, easier and faster option than replacement of complex air supply installations.
More information
If you would like to get more detailed information about air handling unit refurbishment, please download the AHU Refurbishment brochure or contact us directly.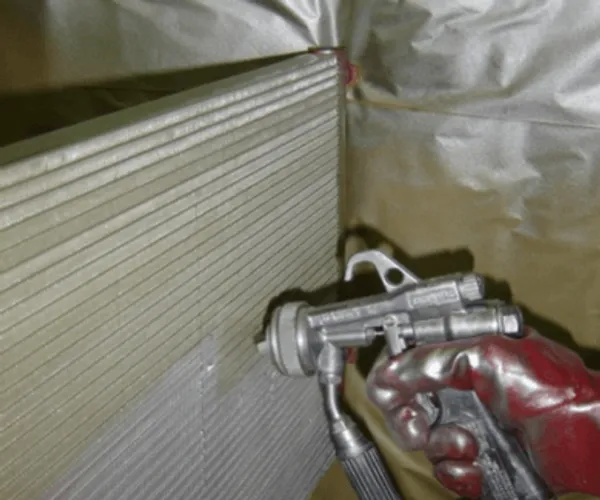 Brochure
AHU refurbishment
Air-Handling Units are used for the off-shore and marine industry and are crucial installations for creating an optimal climate in all kinds of environments. These installations provide the air we breathe and control the temperature and humidity in the places we live and work.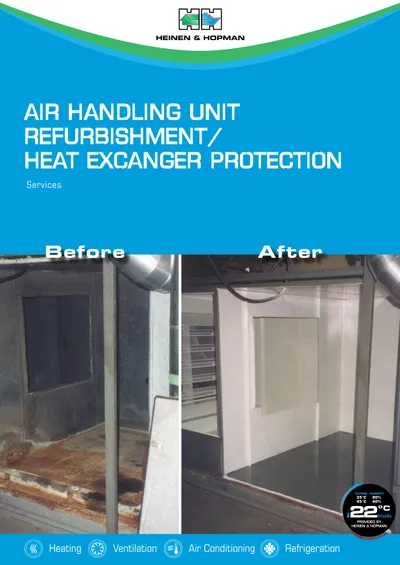 Looking for a custom solution?
Don't hesitate to contact us for advice for your specific needs.