Accommodation Pressure Test
The HVAC system of a Temporary Refuge (TR)  should create and maintain a comfortable and safe indoor climate, free of any explosive and/or toxic gas-air mixtures. The air quality and pressure inside the Temporary Refuge are of top priority.
The TR is one example whereby there is a requirement to prepare and operate a written scheme for a system of examination by a competent and independent person and for the recording of such results of that examination. For a Temporary Refuge (TR) onboard a ship or platform, testing is the only practical method due to the higher integrity requirements.
Blower Door Test
The most widely used test of air tightness is a pressure or "blower door" test whereby a fan is used to pressurize an entire ship. The blower door method essentially involves using the door-mounted fan to set the TR to a given reference pressure in its sealed-up state (i.e. the state the TR would be in during an incident). At this reference pressure, the air flow rate through the fan is determined. For most structures, the nature of the leakage paths means that the flow into and out of the structure may not be the same for a given pressure, so the test is carried out for both positive and negative relative pressures. The value of reference pressure may vary according to the application. Testing at higher pressures, for example 50 or 75 Pa, has the advantage that the measurements are relatively independent of the weather conditions at the time of the test. Higher pressures may also be representative of wind driven pressures encountered offshore.
Key feautures
Carry out PFEER test
Full work pack and risk assessment procured, specific to the job
Mobilise to site
Complete Leak Testing (If applicable)
Complete Test & Site Reporting
Demobilise from site/asset
If desired, the check-up report can be accompanied by quotations for recommended work and materials.
More information
If you would like to get more detailed information about the accommodation pressure test, please download the Accommodation Pressure Test brochure or contact us via email.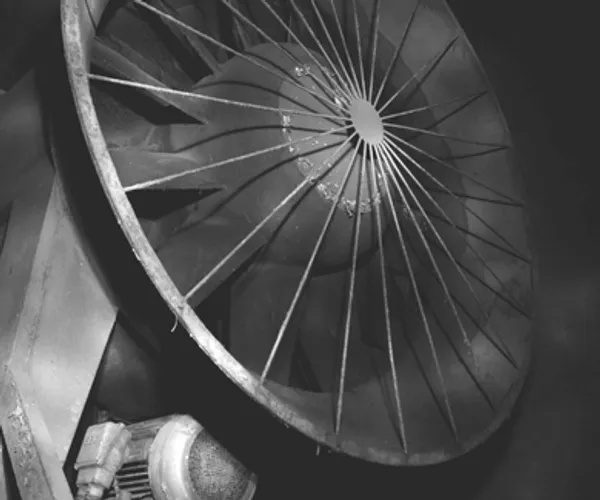 Brochure
Accommodation Pressure Test
The Cullen Report into the Piper Alpha disaster (Cullen, 1990) recommended that a temporary refuge (TR) should be provided on all offshore installations. The TR is required to have a defined performance standard related to its survivability when exposed to a major accident that includes, but is not limited to, ingress of smoke, flammable and toxic gas. HVAC forms an essential part of this.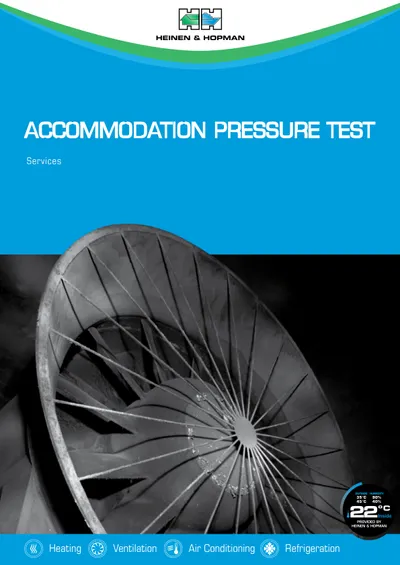 Looking for a custom solution?
Don't hesitate to contact us for advice for your specific needs.