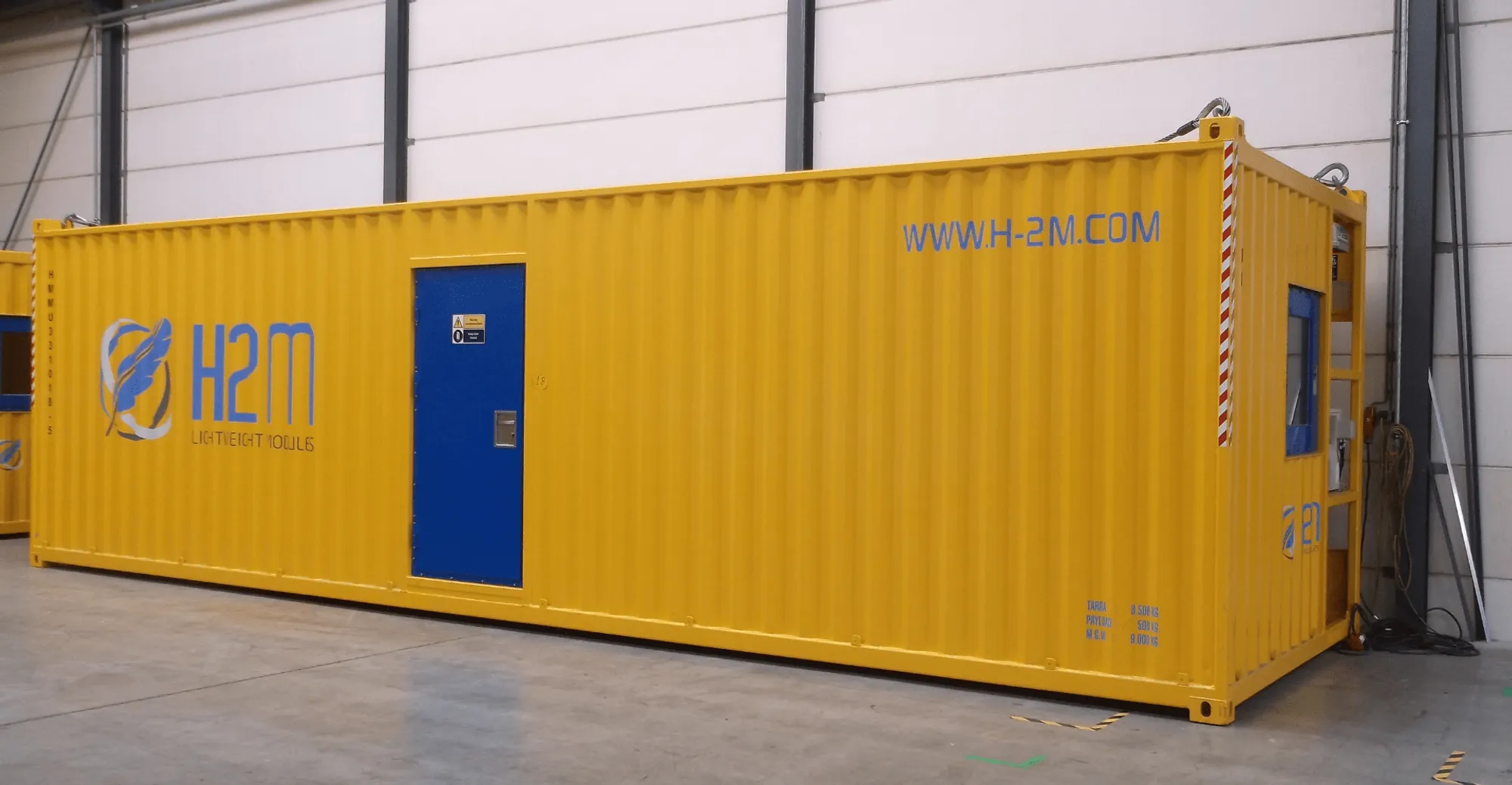 H2M Offshore Accommodation Modules
H2M Offshore Accommodation Modules
This month's project of the month is H2M Lightweight Modules. H2M supplies a wide range of high quality, comfortable, safe offshore accommodation and workspace modules across the globe for the oil & gas, renewable energy and marine industries. These lightweight modules (less than half the weight of comparable steel units) are specially designed for temporary accommodation onboard platforms, jack-ups, rigs, barges and vessels. These modules range from offices, locker rooms, workshops, and a range of bespoke solutions to meet clients' individual requirements, such as a squash court for a client in the Middle East.
A shared vision of innovation and high quality standards
Heinen & Hopman delivers the complete air conditioning installations for H2M modules. As both companies share a vision of innovation, R&D, high quality standards, sustainable development to protect the environment and work flexibility, they form an excellent partnership. From the first design, Heinen & Hopman has been involved in the development of the modules. Challenges such as integrating all the required equipment inside the lightweight offshore modules have always been solved together with the company.
HVAC system by Heinen & Hopman
The installed HVAC system in these modules includes a split type air conditioning system (ATEX, zone-II explosion-proof air cooled condensing unit with heating and cooling mode) and ventilation systems, featuring:
–         ATEX, zone-II ventilation- / pressurization- / purge fan;
–         Electrical pre-heater for air supply system;
–         ATEX, zone-II fire dampers;
–         Extraction system for sanitary spaces;
–         Pressure control damper;
–         Pressure loss alarm.
Offshore safety
All modules are ATEX zone II certified and in full compliance with Lloyd's Register. The HVAC system is designed for environmental temperatures  from -20°C up to +30°C.