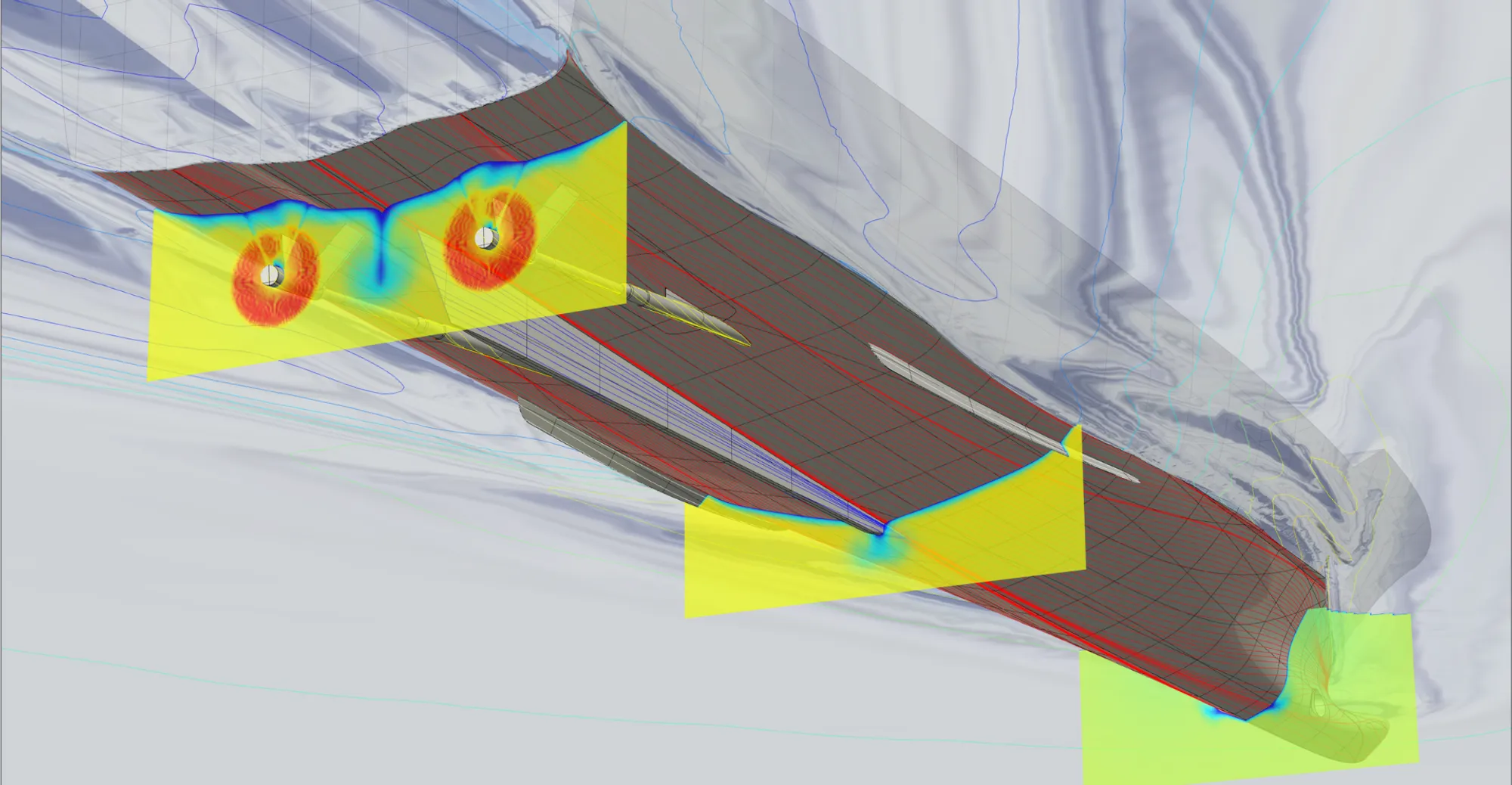 The Next Generation in HVAC Design Technology
Computational Fluid Dynamics: The Next Generation in HVAC Design Technology
– by Martijn Blok, 20 November 2017
What if we could finely tune your HVAC installation to meet specific requirements before even mounting a single piece of equipment onboard your ship? Using new computational fluid dynamics (CFD) technology, Heinen & Hopman is now doing exactly that.
CFD technology is already a well-established tool in many industries. It's had a major impact on everything from aerodynamic designs for aircraft and race cars, to predictive pollution control, to high-tech shipbuilding, just to name a few areas. Now, with CFD analysis and design services by Heinen & Hopman, it's also reshaping maritime HVAC installations.
Finding the optimal solution
Using smart computer modelling software, CFD enables designers to realistically simulate air flows within the project space in advance. As a result, we can accurately predict where problems such as drafts, high sound levels, or poor ventilation may occur. This allows us to optimise the HVAC system's design and ensure comfort and effectiveness – before actual installation work begins.
The simulations account for all kinds of factors that influence air flows and temperatures. They help create finely tuned designs even for installations in very confined spaces. CFD considers everything from the direction of sunlight throughout the day, to structural materials, to the placement of air vents around furnishings. The goal is to figure out the best air circulation solutions for the specific project space.
The real benefits of CFD
Building HVAC systems onboard a ship means working with unique, custom-built interiors. You want to be completely sure the HVAC system is going to do exactly what it's supposed to do. There's no room for mistakes or costly trial and error.
CFD enables Heinen & Hopman to iron out nearly any air flow problem in advance. It gives us the ability to truly replicate the effects of an installation without having to build it first. Technology like this saves time and helps keep costs under control. With CFD, we can plan our customers' HVAC systems to the finest detail so we avoid problems before they even occur.
In addition to saving time and costs during the design and installation process, CFD provides something money can't buy: peace of mind. It's reassuring, because it allows us to show our customers that their HVAC installation will work exactly the way they want it to.
CFD is having a major impact on the way we design HVAC systems for our customers. People are often surprised at the insights the CFD analysis reveals because the findings are almost always different from what they expect.
Setting sail
Like all computer-based analytics systems, CFD is relatively new technology. Among its many uses, it has been successfully applied to designing and tweaking HVAC installations on land for several years. The R&D team at Heinen & Hopman recognised its potential for improving our own, custom-built maritime HVAC solutions.
Our designers are now using advanced CFD technologies to address our customers' unique design needs. Contact Heinen & Hopman to find out more about streamlining your HVAC project with CFD analysis and design.
Martijn Blok | R&D Engineer
Martijn Blok has been working at Heinen & Hopman since 2013. During his study Integrated Product Development he learned to analyse and engineer the functional side of a new product. At Heinen & Hopman, Martijn is responsible for detail engineering using CFD-analysis amongst others to optimise our new products.