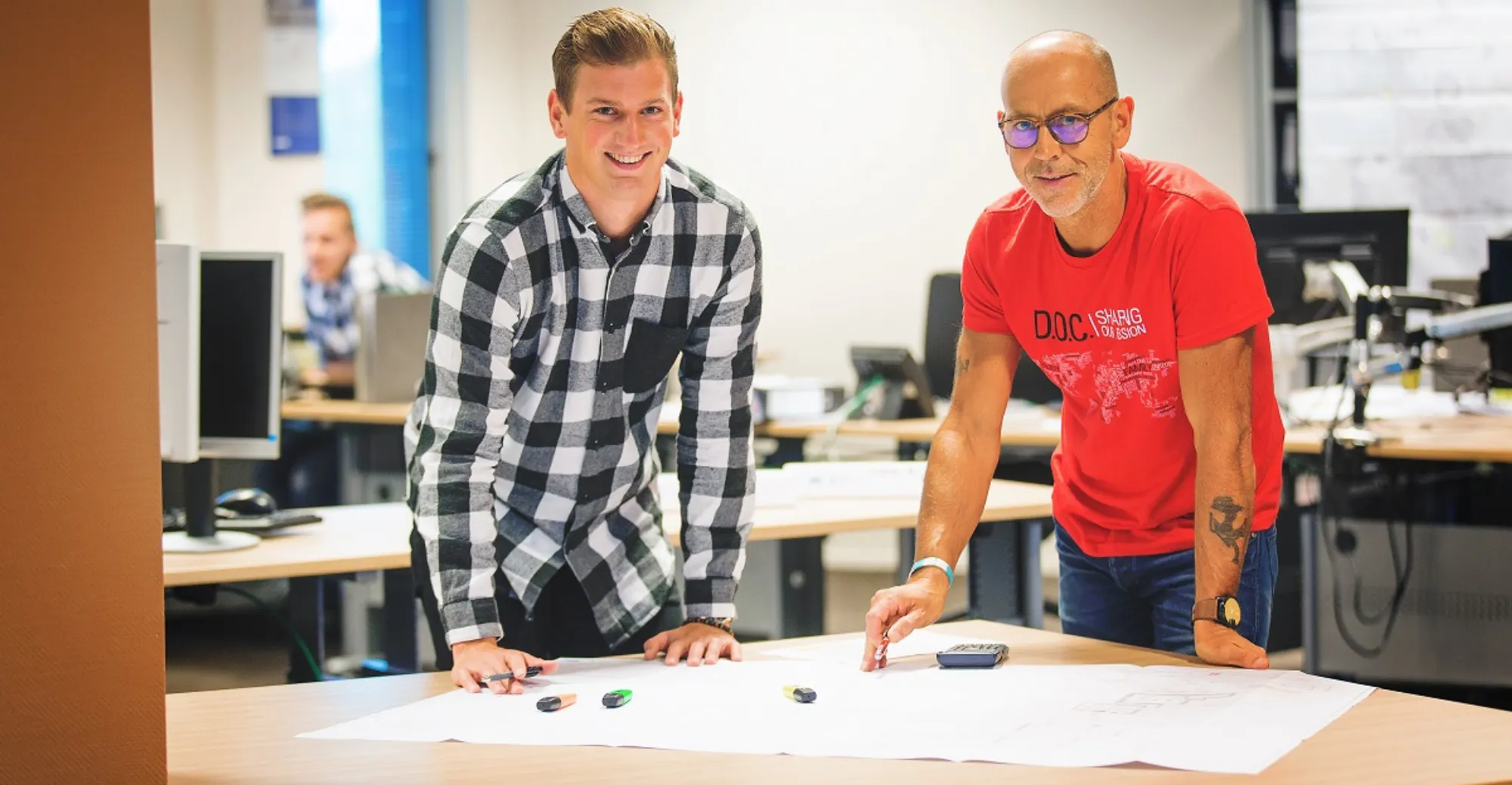 A company is only as good as the value added by its people
A company is only as good as the value added by its people
– by Thijs van Barneveld, 19-02-2018
Being a reliable partner and offering our clients excellent service is in our DNA. Reliability, top-quality and service are an integral part of our purpose, core values and vision. Our people play a huge part in achieving this. That is why we invest a lot in training and education and transferring knowledge within the organization.
These times it is increasingly challenging to find true craftsmen capable of providing our clients with the level of quality service we strive to offer. The amount of youngsters choosing a technical career decreases while experienced technicians exit the labor market. Causing headaches – or even sleepless nights – for HR managers in any industry, I myself started looking for a solution a few years ago.
Training and educating our employees in-house is the only way to meet our personnel needs adequately. That is why we have adapted our HR philosophy to hiring very young people who we train to become the craftsmen we need in a timespan as short as possible. How do we plan to achieve this?
1. Four year technical post-secondary education
Newly hired employees immediately start a four year technical post-secondary education at the expense of Heinen & Hopman. A combination of studying one day a week and working four days a week results in practically educated professionals.
2. Skills boot camp
To accelerate the development of their skills, junior service technicians and commissioning engineers complete a skills boot camp program of a month. It is a fast-track to learn all the required skills to become a certified cooling technician.

3. Knowledge transfer from seniors to junior project engineers
As designing HVAC and cooling systems for ships comes with specific maritime-related challenges, it is important to transfer this sector-specific knowledge to the new generation. Last year, some of our senior engineers and project managers started teaching junior project engineers to prepare them for the challenges that they will face.
4. Junior technicians accompanied by seniors
In case of a system malfunction, our service technicians might have to physically address the problem onboard. In order to properly develop the skills needed to troubleshoot the HVAC or cooling system, it is of vital importance that junior technicians work under the guidance of seniors. Although sometimes it might seem unnecessary to have two service technicians on a one-man-job, it is the only way we can ensure that there are enough service technicians in the future who are able to troubleshoot the systems and who truly know the vessels of our clients.
In this blog I have explained how we train our own employees to become the craftsmen we need, but lately we have received requests from our clients to organize trainings for their employees as well. My next blog will dive deeper into this subject.
Thijs van Barneveld | HR Manager
Thijs van Barneveld has been HR Manager at Heinen & Hopman since 2009. Besides his responsibility for our human resource processes his main function is to find, develop and retain the best people.