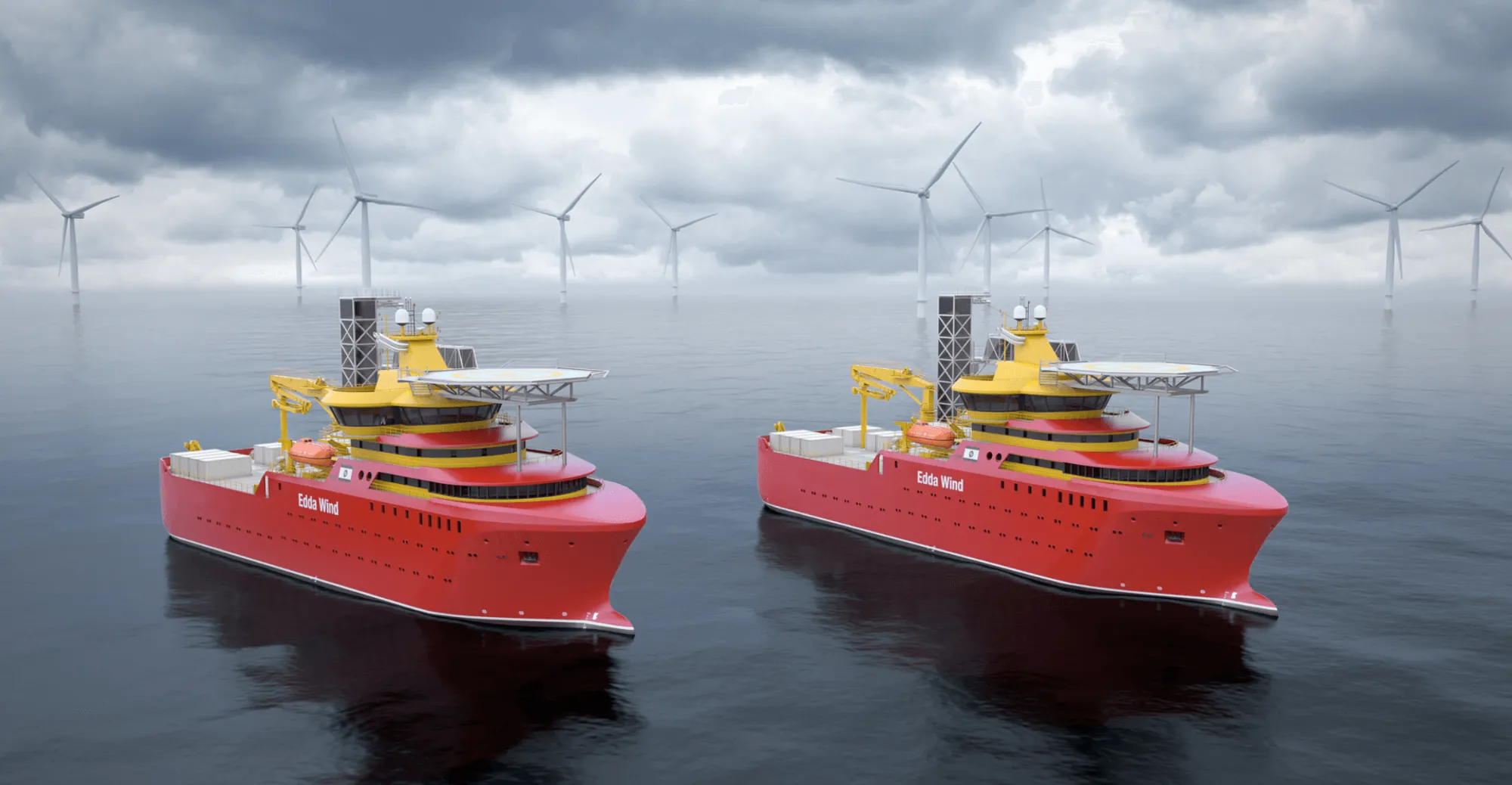 Teknotherm to deliver HVAC systems for SOVs
Teknotherm to deliver HVAC systems for SOVs
We are proud to announce our subsidiary Teknotherm Marine has been awarded the contract to supply the Heating, Ventilation & Air-Conditioning (HVAC) and Refrigeration systems for four offshore wind newbuilds. The vessels will be built by Spanish shipyards Gondán Shipbuilders and Balenciaga Shipyard. The vessels have been ordered by Edda Wind/Østensjø Rederi and are designed by Salt Ship Design in close cooperation with the owner/operator.


Illustration by Salt Ship Design
Gondán Shipbuilders has started construction of two 88m CSOVs (Commissioning Service Operation Vessels) for up to 120 persons. The first one is expected for delivery in first quarter of 2022 and will be chartered by Ocean Breeze for a period of 11 years. With this contract, Gondán Shipbuilders has a track record of four vessels for the offshore wind energy sector and 15 vessels built for the Norwegian shipowner Østensjø Rederi.
Balenciaga Shipyard will build two 82m SOVs (Service Operation Vessels) for up to 60 persons. The first vessel will be chartered by MHI Vestas for 15 years, commencing in second quarter of 2022.
The onboard systems have been designed to optimize the energy efficiency of the vessels, minimizing their carbon footprint and allowing a stable and safe operation, even in adverse weather conditions. Substantial efforts have been made in order to build the most environmentally friendly vessels. The newbuilds are equipped with a battery hybrid propulsion system, which, together with other energy saving equipment like HVAC systems, will reduce emission of greenhouse gases (GHG) significantly.
The preparations for future zero emission propulsion systems are made possible by Enova funding. The upgrades include complete tank systems for hydrogen storage, dedicated machinery space for fuel cells, battery hybrid system, novel type propulsors and an extensive package of energy saving measures for most auxiliary systems such as HVAC and pump systems.
For Østensjø Rederi, who firmly believes that the new vessels will be the first zero emission vessels in the offshore wind market, it is important to continuously push the development of environmentally friendly technologies.
Teknotherm Marine is excited to be part of future-proofing these vessels with energy efficient HVAC solutions, and it has been an encouraging process to work closely with all the stakeholders.