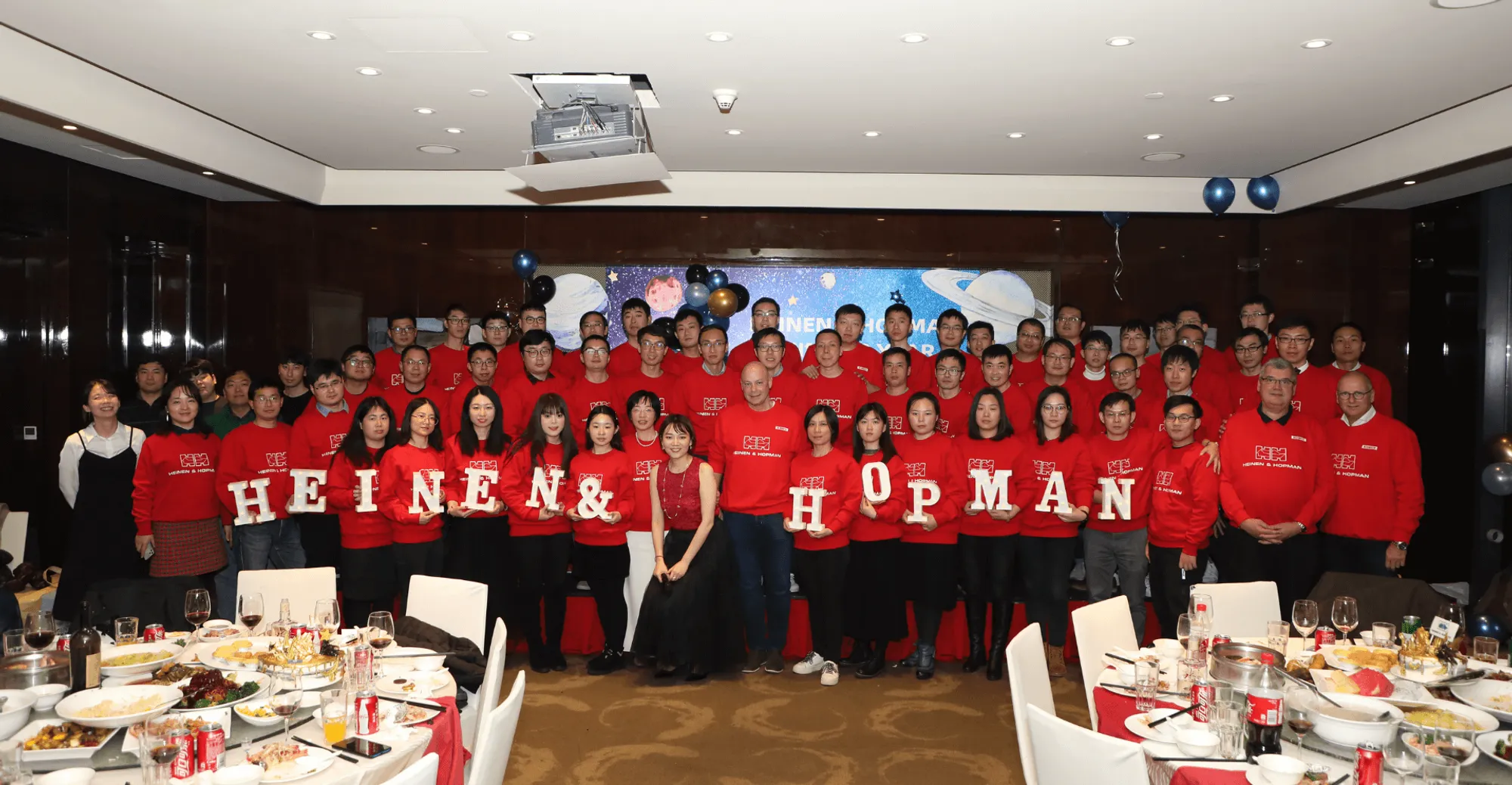 Heinen & Hopman China celebrates its 20th anniversary
Heinen & Hopman China celebrates its 20th anniversary
Heinen & Hopman China was founded in the year 2000, so this year we celebrate its 20th anniversary. A huge milestone which could not pass without a celebration.
Over the past 20 years, with the combined efforts of all our 120 employees of the Heinen & Hopman China family, the company has progressed prosperously and achieved exciting results.
Over the past two decades, Heinen & Hopman China expanded its activities step by step. From sales only to commissioning  of some projects in the first years. Supplying OEM equipment like cabin units and self-contained units from 2004 to complete engineering / project management and manufacturing almost all equipment in the Changshu factory afterwards. In the past 20 years, Heinen & Hopman China has equipped over 1,900 ships with an HVAC system.
Lei Hong, GM at Heinen & Hopman China: "Our aim has always been to be a reliable partner with added value and good long-term service. We care about our clients and being professional. With this philosophy we hope to continue our success."
The anniversary was celebrated with a nice party. A congratulation video from several sister companies added a mood of celebration to the party and old pictures were presented to recall the development of the company.
We would like to extend a big thank you to all customers in the Chinese market for the support Heinen & Hopman has received from you.