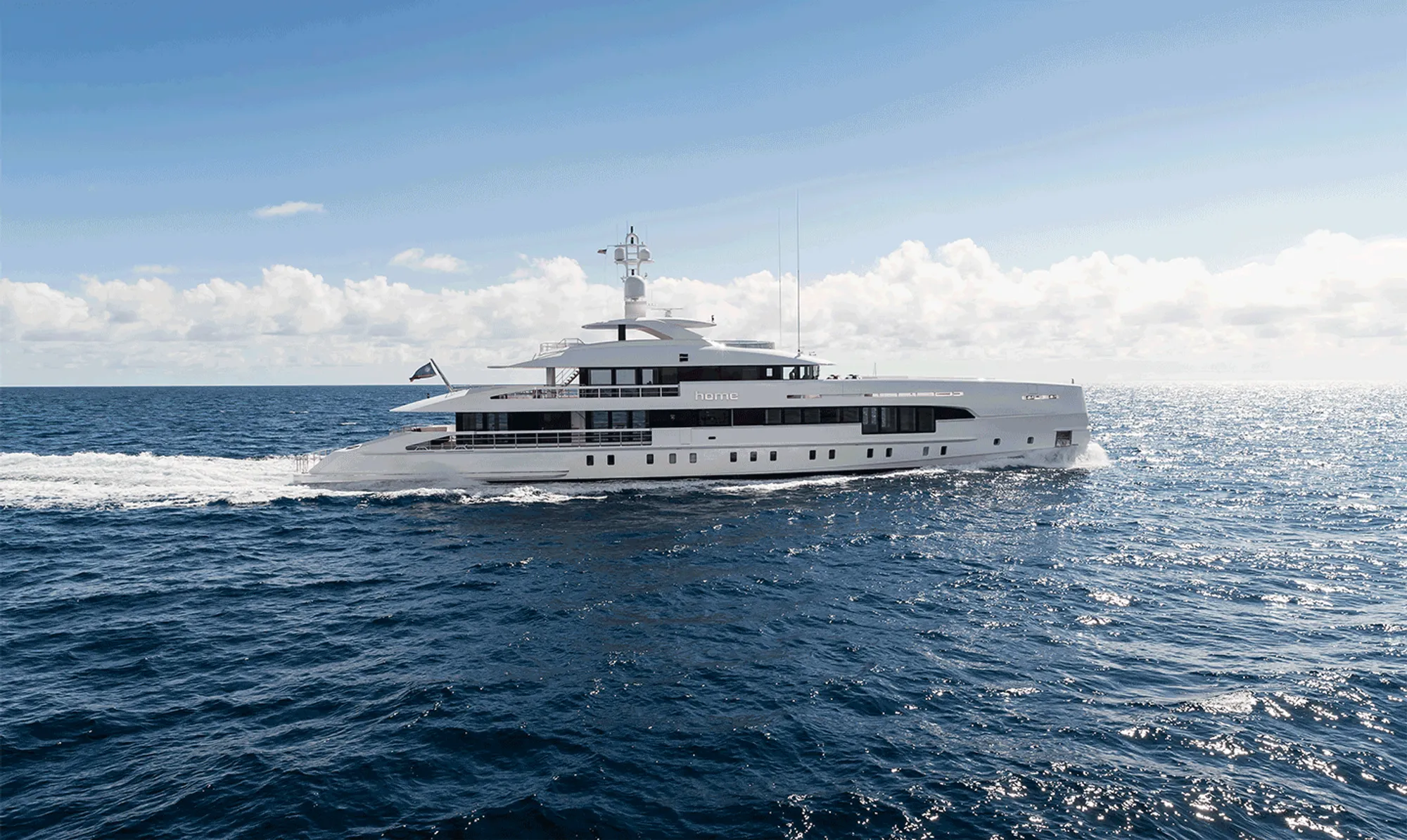 H&H will supply HVAC for the World's First Discovery Yacht
H&H will supply HVAC for the World's First Discovery Yacht
We proudly announce that Heinen & Hopman will supply the HVAC systems for the world's first Discovery Yacht: the Scenic Eclipse. Scenic Eclipse is a six-star mega yacht that is being developed by Australian cruise operator Scenic. Designed to deliver a truly once-in-a-lifetime experience for just 228 guests, Scenic Eclipse takes ocean cruising to a whole new level, providing the opportunity to explore the most beautiful destinations on earth.
Name: Scenic Eclipse
Yard: Uljanik JSC Pula
Type: Discovery Yacht
Length: 165 m.
Guests: 228 (200 on Arctic voyage)
Crew: 172
Luxury and adventure
Suites with private verandahs, an exclusive spa sanctuary, butler service for every guest and an abundance of space onboard. These are just some of the elements that provide a 6-star cruising experience. Besides the ultimate luxury experience onboard, the Scenic Eclipse features numerous discovery experiences: Shore excursions, zodiac excursions, kayaking, scuba-diving and even sea exploring in a submarine. From the Arctic to Antarctica and everywhere in between.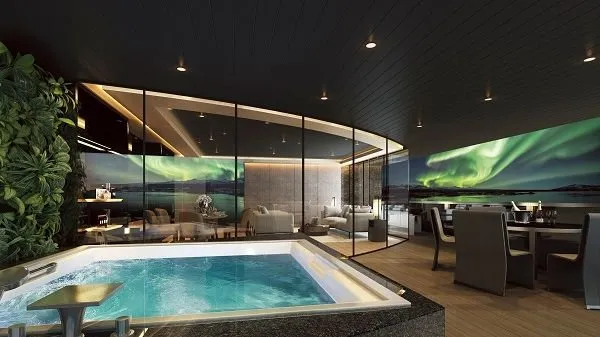 Innovative design
Scenic Eclipse doesn't only feature stunning exterior design, it's also claimed to be the world's safest and most technologically advanced discovery yacht. The vessel will have the highest passenger ship Ice Class rating of Ice Class 1A (Polar Class 6 in the new classification), allowing it to operate deep into the Arctic and Antarctic.
Heinen & Hopman HVAC
Heinen & Hopman was awarded the contract to supply the HVAC for the accommodation and technical spaces as well as the Provision Cooling Plant.
Design Conditions
Outside-Inside Tropical: +35ºC/85%Rh — +22ºC/55%Rh
Outside-Inside Arctic: -15ºC/–%Rh — +22ºC/30%Rh
Challenges & Solutions
Limited space
The ship is a luxury cruise ship with many of the qualities of a super yacht. This also means that the space for HVAC is very limited due to the large number and sizes of the cabins, high ceilings and lots of balconies on the sides. Hence limited space for ventilation and all other disciplines.
This results in out of the ordinary solutions when it comes to finding space for ducts and equipment such as:
trunks through small spaces behind cabins and wardrobes
trunks partly going through outside spaces, covered adequately with extra trunks
using smallest spaces below raised floors (theatre)
customizing main equipment for confined spaces.
Energy saving
Compared to a yacht, for this project there is a high focus on energy saving systems such as:
rotating enthalpy exchangers
variable speed AC, fresh air and fans controlled by air demand and CO2 monitoring (public areas)
engine waste heat recovery
Automation
The ship will be equipped with a standalone HVAC control system with Ethernet TCP/ IP communication with fiberglass backbone to ensure sufficient bandwidth and speed of data transfer.
Many levels of operation are herewith possible such as:
full local control of the HVAC equipment due to de-centralized control equipment
over all monitoring and control on the central PC
remote monitoring and control via the ship's own network system (browser oriented), even via Wi-Fi connected tablets.
land based monitoring and control via guarded/ firewall protected controls.
Cabin AC
Cabins will be equipped with one or more state-of-the-art designed fan coil units. They will be built in, in such a way that they remain serviceable but still require very little space. Their controller is a newly designed wall mounted unit, 4 inch touchscreen type. It controls the room's temperature by cooling, variable automatic airflow and stepless reheating. It can even match the room's color mood by a subtle led lit ring around the edge.
All fan coils will also be connected with the network and have interfacing with balcony doors and hotel management for automatic adjustment to ECO/ Ventilation mode on occupancy or presence. In Eco mode, it also controls the fresh air supply and exhaust for correct balancing.
Safe Return to Port class requirements
The vessel has to comply with "safe return to port" requirements meaning that the passengers and crew must have a safe area in the vessel, with proper climate conditions and food/water. The HVAC systems must be designed in such a way that its functions in designated areas will not be compromised when one of the main vertical fire zones or a water tight compartment is compromised. This means creating clear possibility of separation (piping) and splitting up of capacities of main equipment for cooling, heating and provisions and installation in at least two different zones.
Launching on August 31 2018, Scenic Eclipse will embark on her maiden voyage from Istanbul to Venice before sailing to the Americas; Antarctica; Europe and the Mediterranean; and the Arctic and Norwegian Fjords.