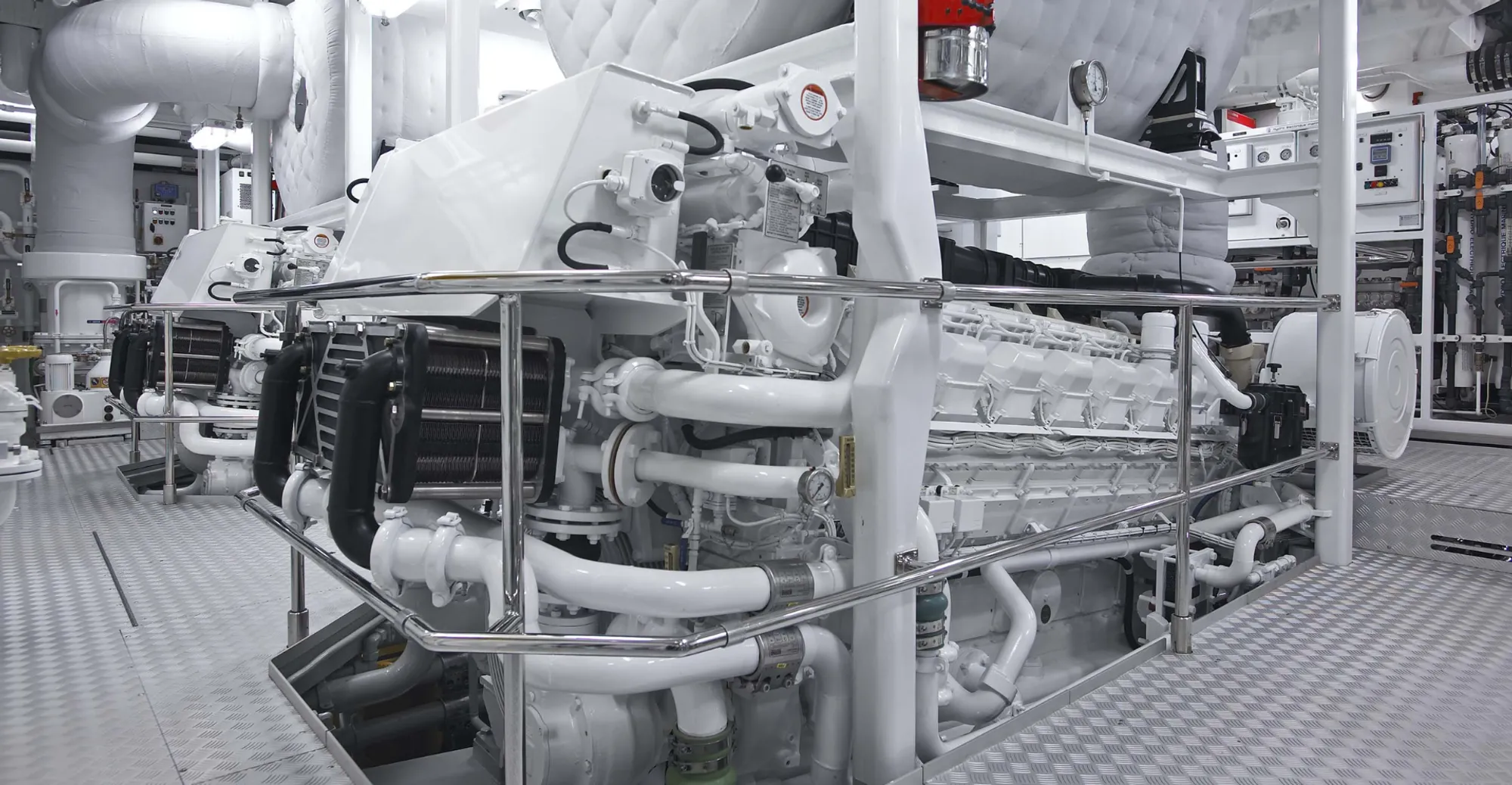 HVAC: a complex field
Heinen & Hopman helps: from advice to implementation
– by Peter Bos, August 24
The value of a vessel is largely determined by the comfort on board; if the temperature is off or the systems are too noisy, it will soon be considered worthless by owners and crew. Heinen & Hopman prevents this by building HVAC&R systems that are meticulously aligned with the needs and demands of both crew and cargo. It may seem simple – cooling or heating air and transporting it to specific areas – but in practice it is very complex. Specialist knowledge is required to design an HVAC&R system that functions perfectly in all conditions and is easy to operate, quiet and aesthetically pleasing. And these are only some of the aspects involved.
Quality awareness
Over the years Heinen & Hopman has gained a wealth of expertise and experience in HVAC&R systems for the maritime sector. We understand that, with so many options available, it can be difficult to determine the best choice when purchasing an HVAC&R system for a vessel. Quality awareness is essential in this regard, because a system that does not work properly can cause considerable additional costs; HVAC&R systems cannot easily be replaced, so the risks involved with inferior products are substantial.
From advice to implementation
Contrary to many HVAC&R suppliers who are only specialised in elements of HVAC&R, such as split units, Heinen & Hopman has knowledge of the full spectrum of possibilities, including custom-built solutions. As a result we can provide advice on which system is best suited to a given vessel and fit it as well. We also constantly invest in innovations and the expansion of our global network to ensure that our HVAC&R systems function optimally, now and in the future.
Peter Bos | Manager Sales & Estimation
Peter Bos has been working at Heinen & Hopman for almost 30 years. He devotes most of his attention to selling HVAC&R systems to clients like Damen Shipyards and Feadship. Additionally, Peter offers sales support to our subsidiaries abroad as well. He highly values reliability and a no-nonsense approach and stands behind what he sells.