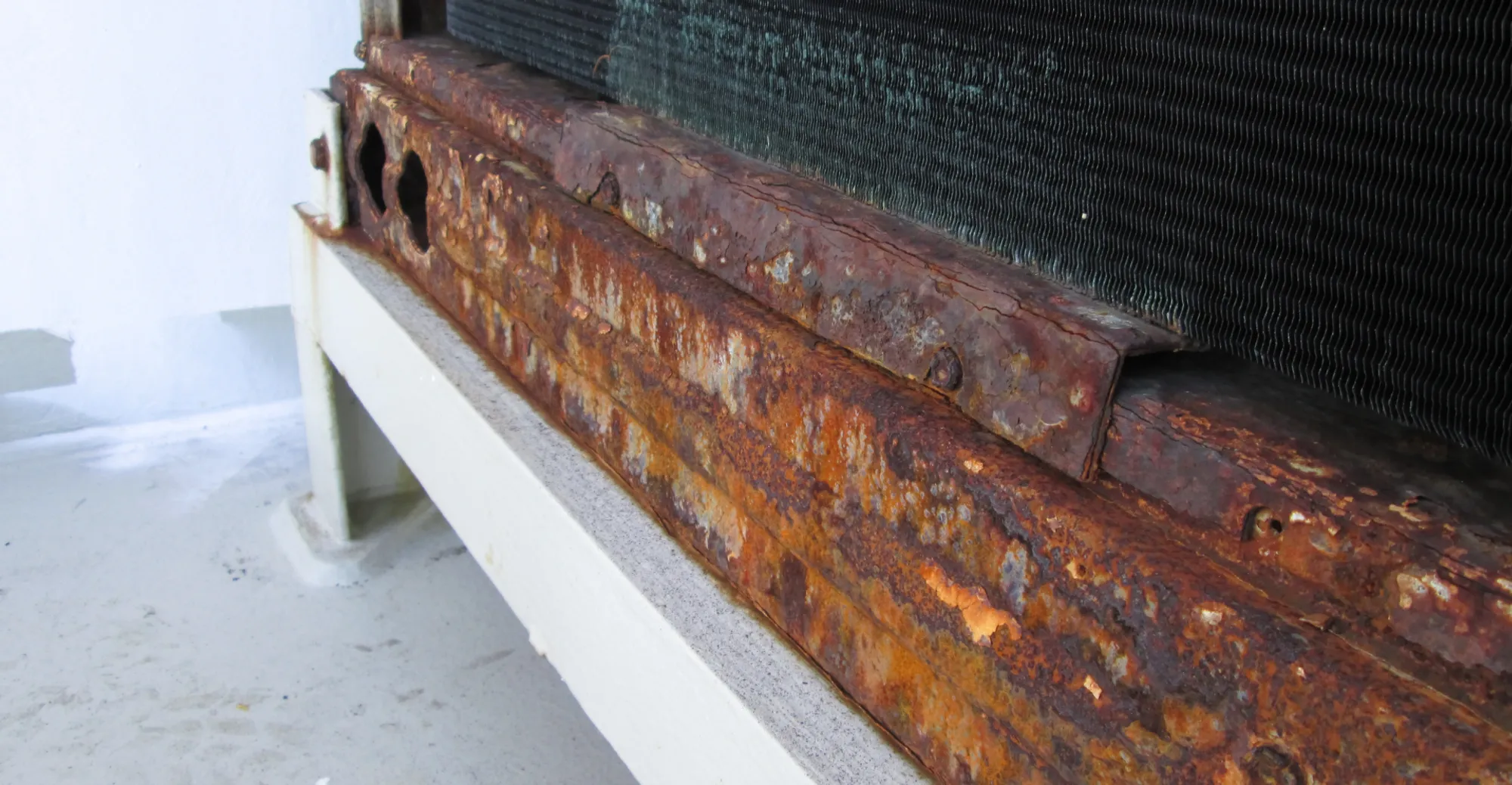 Prevention is better than cure
HVAC Maintenance: Prevention is better than cure
The necessity of an annual check-up for HVAC installations
– by Jaco Heinen, 6 July 2016
We all recognise the need for regular preventive maintenance when it comes to our cars. Every year we take our car to the garage where it's checked for wear and hidden defects. We have the oil filters, wipers and tyres replaced so that we can go back on the road. After all, we don't want our car to break down when we most need it. This is preventive maintenance – and we all agree it makes perfect sense.
Oddly enough, people don't look at vessels this way. At Heinen & Hopman, we frequently run into boats and yachts which have seen little to no maintenance carried out on their HVAC installations. This is very strange considering such systems are constantly activated over years. Chillers, air-handling units and fans run continuously to cool vital systems and provide guests and crew with a comfortable interior environment.
Overdue maintenance
Heinen & Hopman often encounters problems and damage which could have been prevented but occur as a result of overdue maintenance. These problems often manifest themselves at inconvenient moments, such as during vital operational processes or a cruise in the tropics. They are always tiresome at best.

Formation of rust on Casing of DX
Maintenance is pure necessity
If you have a cooling system on board, it must be able to flawlessly do its job of cooling when the temperature outside is hot and heating when it is cold. This never stops, no matter where you are in the world. And it's only possible with regular preventive maintenance.
Deep cleansing for galleys and cool stores
Our history with MEM dates back to 1993, which we partnered up with, when HVAC hygiene was slowly becoming a hot topic in the Marine, Offshore and especially, the Yachting Industry. Slowly but surely, our customers, were requiring HVAC Cleaning & Disinfecting Services, so here began our relationship with MEM and their services to meet our customers' needs. . More importantly, every metre of ducting, all fan coil units, air conditioning units, laundry systems, the complete galley and cool/freeze stores are impeccably clean when MEM disembark the vessel. As well as HVAC Cleansing, we are also now providing a Deep Cleansing Service for Galleys, Pantries, Refrigeration, Cool Stores etc. Read our HVAC duct cleaning page for more information about our cleaning services.
Prevention is better than cure
Preventive maintenance is seen as an annoying expense. Right until the moment something breaks. Then the damage is often found to be much greater – and the costs far higher.
Put simply: prevention is better than cure. There are several steps which can be taken in addition to preventive maintenance to avoid damage to HVAC systems. You can read more about these steps in my blog Checklist for HVAC systems.
Jaco Heinen | Service & Maintenance Manager
Jaco Heinen has been working at Heinen & Hopman for over eight years. He became the Service & Maintenance manager four years ago and manages the service contracts for maritime HVAC installations worldwide.