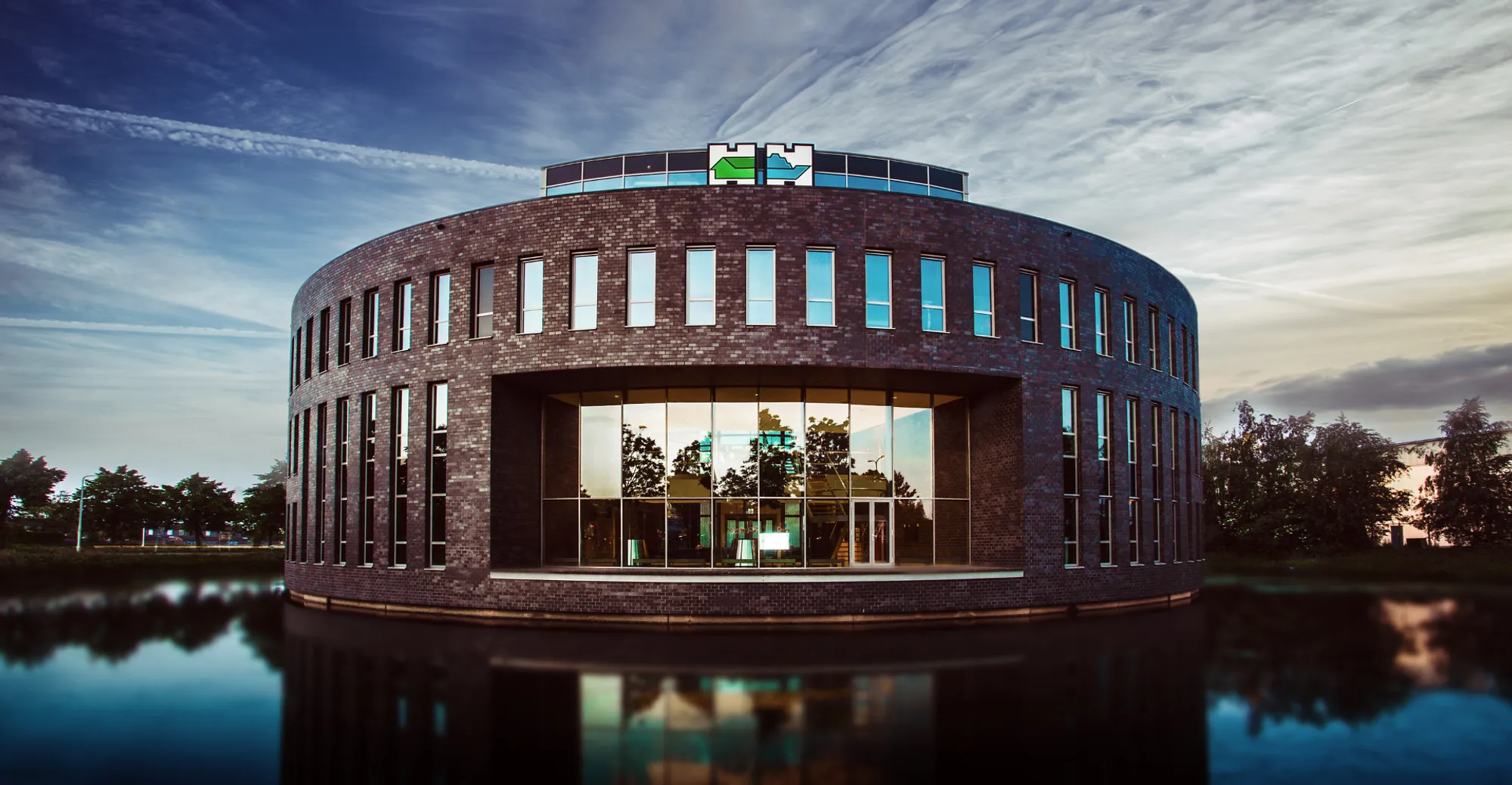 The inner Heinen & Hopman headquarters
The inner Heinen & Hopman headquarters
An interesting zoom-in on its building
– by Joep Hopman, 16 March 2016
With this blog, I would like to step aside from what we do and tell a bit more about who we are. An interesting nice-to-know in this category is: the actual building in which the Heinen & Hopman headquarters is situated.
Striking exterior architecture
The Heinen & Hopman headquarters is located in the Netherlands, in a small village named Bunschoten-Spakenburg. From origin, Bunschoten-Spakenburg is a fisherman's village and has a population of approximately 19.500 inhabitants. Because of its relatively small population size, the building itself is quite an impressive appearance in the neighborhood. Especially when entering the village; there are three highways where you need to pass Heinen & Hopman. That's great of course. When this headquarters was established, I always wanted it to be a familiar, well-known part of our town. So you could say for example, when pointing the way: "Go left at Heinen & Hopman".
Unmistakeable Heinen & Hopman
In our vision, the building itself had to visualize the story and work of Heinen & Hopman. A shortlist of the interior and exterior of the building:
Materials, shapes and colors are inspired by ships and their construction; from medieval ships to today's luxurious yachts.
The building itself is surrounded by water to emphasize Heinen & Hopman's marine-related activities.
Even the building itself has perfect climate control; no air grills, no air draught and no sounds of air.
Our infographic depicts these elements perfectly: