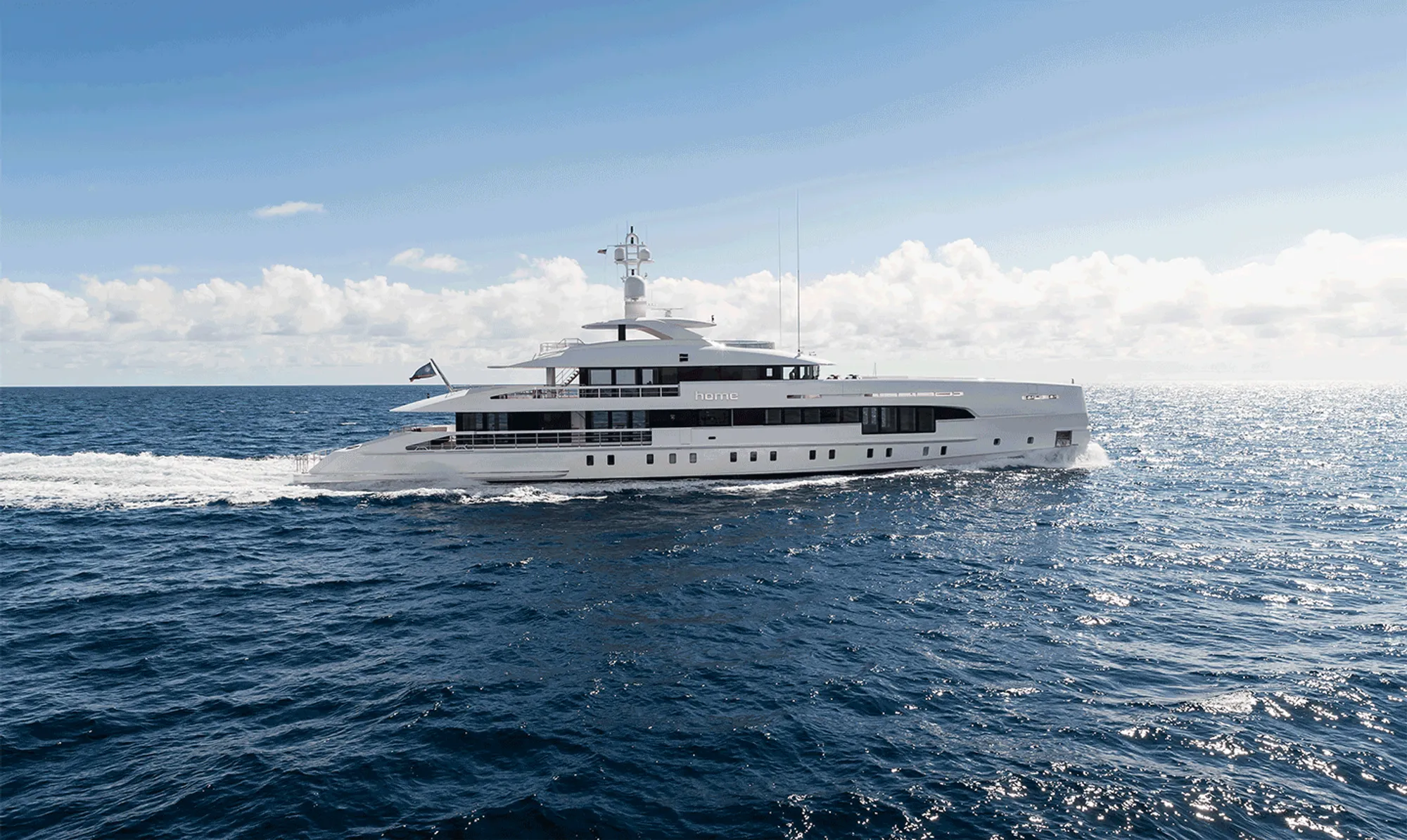 7800 PCTC For Grimaldi
Heinen & Hopman China was awarded a contract to supply the mechanical ventilation for a series of vessels for Grimaldi Group. The Grimaldi Group is a multi-international logistics group specialized in the operation of roll-on/roll-off vessels, car carriers and ferries.
The first vessel ordered by Grimaldi is a 5+5+2×7800 PCTC and will be used on routes linking Europe to North-America. These routes are particularly dedicated to shipping of the vehicles manufactured by Fiat Chrysler Automobiles (FCA).
With a total length of 182.2m, module breadth of 31.5m, design draft of 7.7m, and speed of 21 knot, the vessel has 12 decks including 3 flexible decks, which could move up and down to adapt to the different type of vehicles transported.
Delivered systems
Cargo hold ventilation systems
Engine room ventilation systems
Challenges
With the same size, other vessels carry 5000 PCTC to 6700 PCTC.
The vessel is also designed to carry dangerous goods on deck 6-8.
The Gas tight door on deck 10 is 8m2 only.
Due to new SOLAS fire protection requirement, A-60 insulation shall be applied in the cargo structure ducting.
Noise level on open deck shall be 85dB(A)
Noise level inside Car decks shall be 85dB(A)
The spaces available for cargo ventilation fans on open deck and the space for structure duct inside cargo area are extremely limited. Also the inlets and outlets for other areas shall be at least 3m away from inlets and outlets for deck 6-8. Heinen & Hopman China worked closely with the shipyard and developed the most reasonable, energy-saving solution for the operating model and duct layout, which will suit the severe conditions on board and offers good air distribution at all times.     
Innovation
GRP fan hoods are adapted for this project. The GRP fan hood is pre-manufactured and assembled together with the fan, silencer and fire damper.
Compared with conventional deck house for the cargo hold fans and engine rooms fans, the GRP fan hood has the following advantages:
Greatly reduces the installation work of the shipyard.
The GRP fan hood is much lighter than conventional steel deck house.
In total 50 GPR fan hoods for cargo hold and 4 GRP fan hoods for engine room will lead to a lighter hull structure, which further reduce the weight of the vessel.
At the end, the vessel will operate more cost-efficiently.