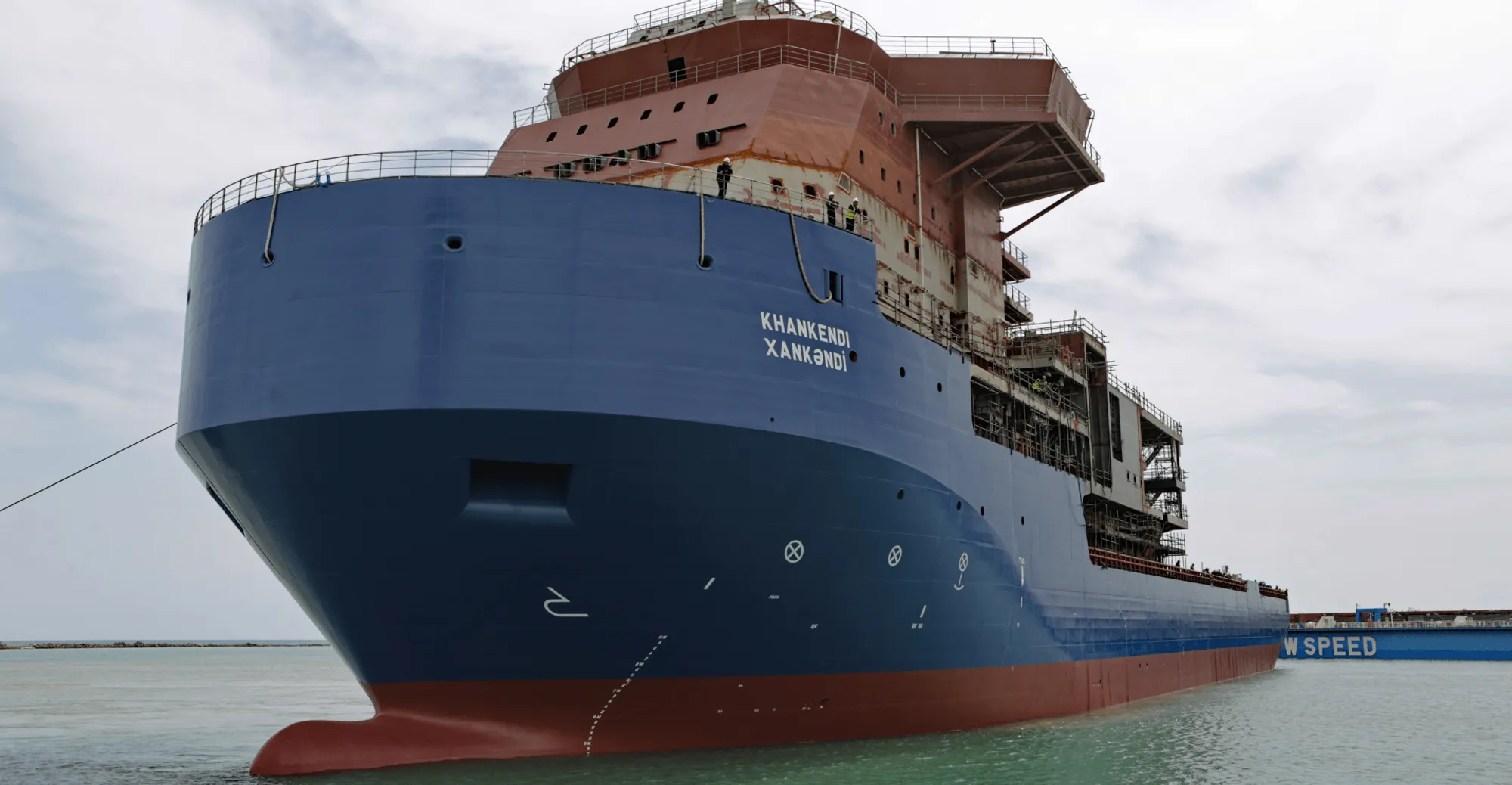 Subsea Construction Vessel Khankendi
Subsea Construction Vessel Khankendi
Khankendi is a state-of-the-art subsea construction vessel (SCV) which is being built for stage two of the development of Shah Deniz, the largest natural gas field in Azerbaijan. Shah Deniz is situated in the South of the Caspian Sea, approximately 70 kilometres southeast of Baku, Azerbaijan. The field covers approximately 860 square kilometres1.
Constructed at two locations
SCV Khankendi is jointly constructed at both Keppel Singmarine's shipyard and Baku Shipyard. Two hull sections of the vessel have been constructed in Singapore and will be shipped via the Suez to the Black Sea and than through the Russian rivers Volga and Don to the newly established Baku Shipyard for the final hook-up with the accommodation block.
HVAC and PCP
Heinen & Hopman Singapore and Heinen & Hopman Turkey were awarded a contract to design, deliver, install, and commission the HVAC and PCP (provision cooling plant) system for this project. They did an excellent job! Keppel Singmarine even issued a certificate of appreciation to the Heinen & Hopman employees for their contribution towards achieving project completion with zero accidents. The employees have been working hard and safely during the entire construction stage of the vessel at the shipyard in Singapore.
You can watch a nice video of the launch of the vessel here. 
1: BP awards contract for SCV deployed at Shah Deniz