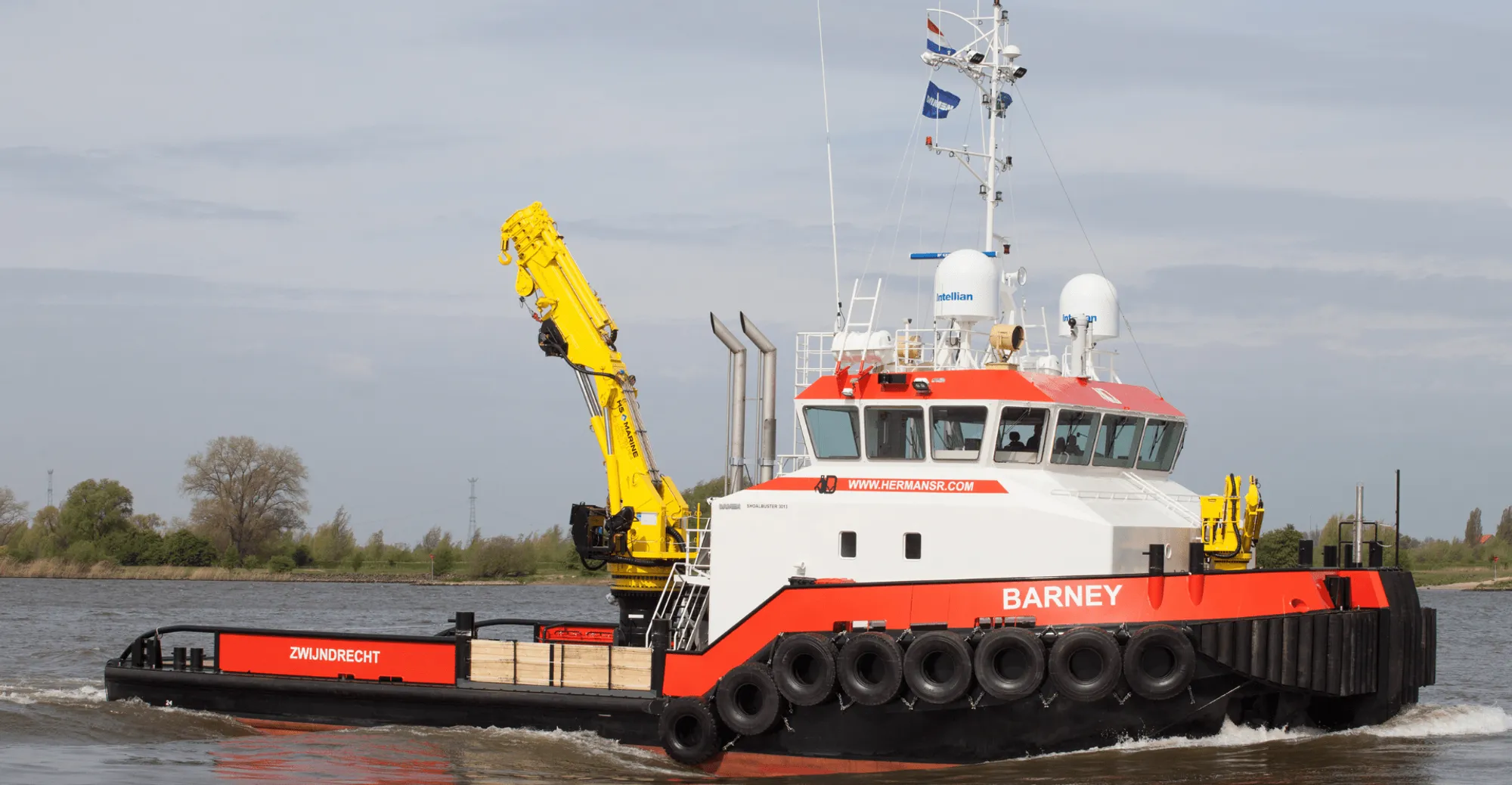 Project of the Month: Shoalbuster Barney
Project of the Month: Shoalbuster Barney
This month's project of the month is a Shoalbuster named Barney, which was built by Damen for the tug and workboat company Herman Sr BV.
Herman Sr BV was founded in 1992 and started with a single tug that performed various jobs for the dredging industry. The company expanded its fleet and started working in other maritime sectors as well, including towage, offshore support, surveying, diving support, and seabed/riverbed leveling.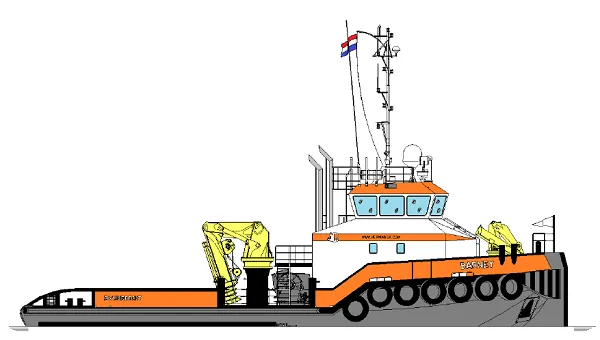 Specifications
In 2014 the company decided to purchase a new tug, for which the Damen 3013 Shoalbuster design was chosen. This 30,02 meter vessel features a bollard pull of 30 ton and a draught of just 1,80 meters, which makes the vessel very suitable for shallow waters. The vessel accommodates up to 12 people in large heated and air conditioned living spaces. A four-point mooring system and large work deck (95 m2) make the vessel very suitable for diving operations. Additionally, the vessel is very suitable and cost effective for 24 hour survey operations, because it's equipped with a moonpool and fuel consumption is low. The vessel can be chartered from 2015 for towing, anchorhandling (certified with an anchorhandling notation).dredge support, wind farm support, and oil & gas support.
Our scope of work
Heinen & Hopman Rotterdam was responsible for the complete HVAC system, which consists of air conditioning, ventilation of the living spaces, defrosting in the wheelhouse, engine room ventilation, and the cold room.
Barney has been christened at Damen shipyard Hardinxveld on April 30th 2015 and it is currently on its way to Great Britain.