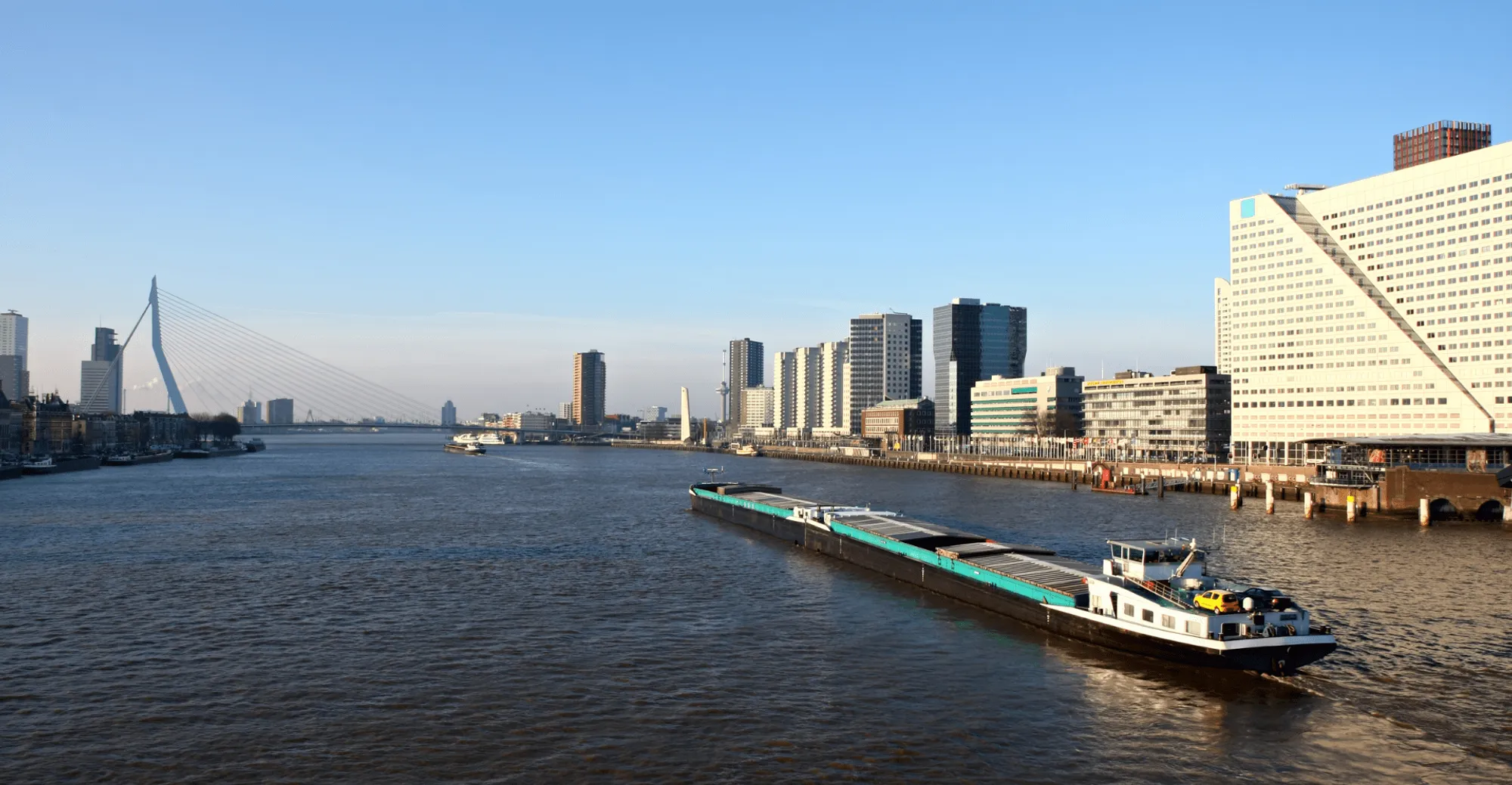 Climate Control for Inland Shipping
Climate Control for Inland Shipping
Heinen & Hopman Rotterdam was founded in 1990 to serve the inland shipping industry in the Netherlands. The company is located near Europe's largest harbor and many shipyards. This strategic location allows the company to operate flexibly and offer its service quickly.
An experienced business partner
Since its foundation in 1990, Heinen & Hopman Rotterdam has supplied custom-built climate control equipment to hundreds of ships. In the past 25 years, the company has gained an enormous expertise in the climate control sector. This includes air conditioning, mechanical ventilation, overpressure systems and smaller cooling installations. Inland shipping clients also enjoy the benefits of Heinen & Hopman Rotterdam's cooperation with the Heinen & Hopman headquarters, a global player in the maritime HVAC industry.
On-site service
At Heinen & Hopman Rotterdam, we highly value great service. Therefore, we offer our clients the highest standard possible in terms of maintenance, repair and 24/7 service. Hundreds of ships are provided with preventive HVAC check-ups annually to ensure that failures during the voyage are kept at a minimum. To minimize downtime, we provide our services directly at the shipping route and at the loading location.
Our key strength: Overpressure systems
Supplying excellent custom-built overpressure systems is how we gained recognition in the inland shipping industry. By forcing fresh filtered outdoor air inside the vessel, the indoor space is kept at a higher air pressure. The overpressure prevents untreated air, gas or dust from penetrating the vessel. Our overpressure systems are equipped with a carbon filter which will warn you in case the amount of gas inside the vessel exceeds 20% of the Lower Explosion Level. 
No two overpressure systems are the same. That's why we decided to custom-build the overpressure units in-house. This way we are able to meet basically any of our clients' needs. Our technical expertise ensures our clients the best solutions for their vessels.