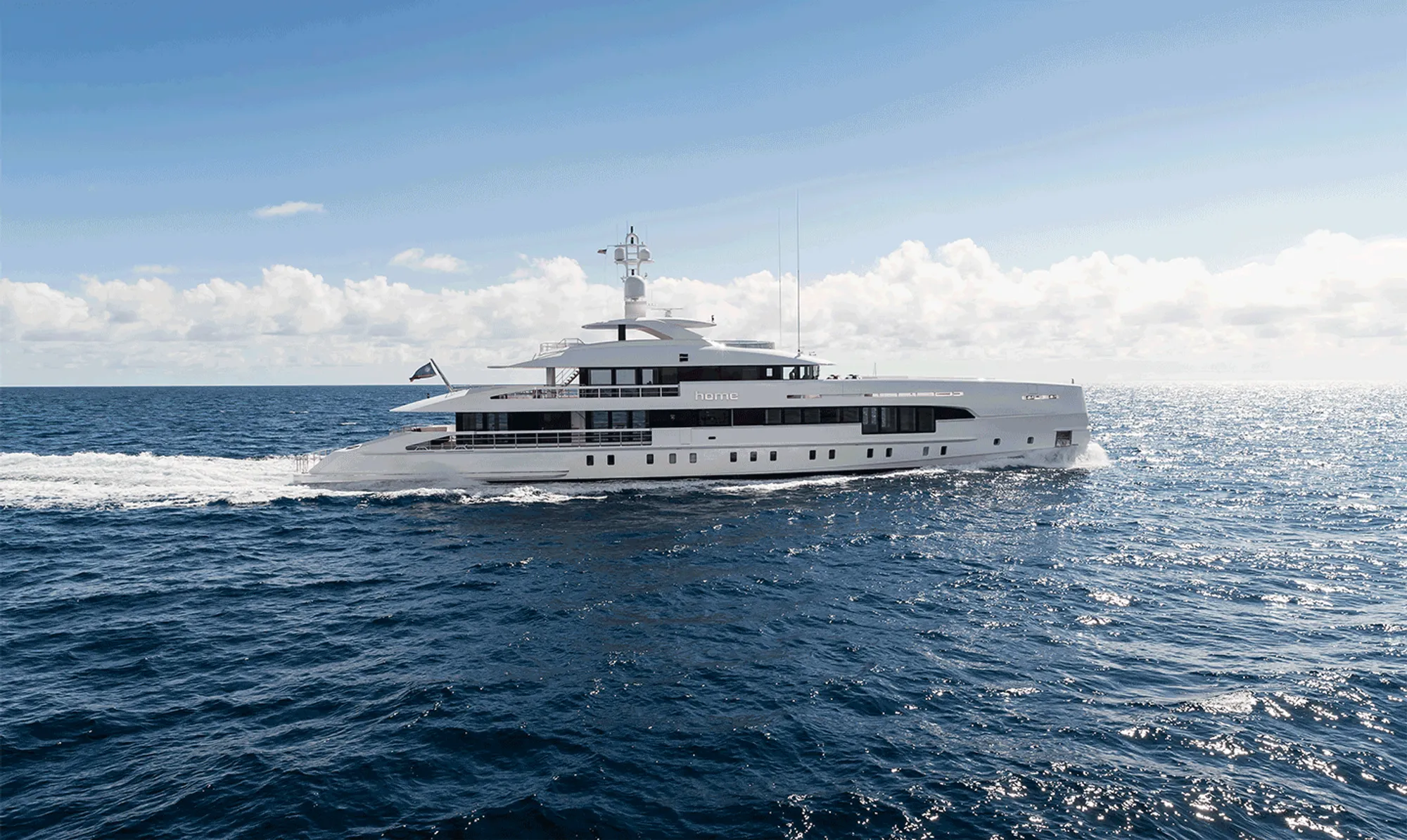 Offshore cable laying vessel: Nexus
Offshore cable laying vessel: Nexus
The Nexus is an innovative new cable laying vessel which has been built for international contractor Van Oord who specialises in dredging, offshore oil & gas and offshore wind. Van Oord has been involved in many offshore wind farm projects in northwest Europe. The Nexus is Van Oord's latest addition to its range of equipment.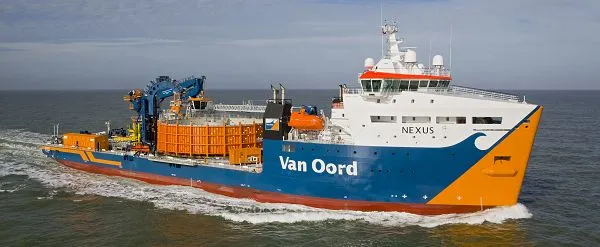 Gemini offshore wind park
The 123 metre vessel's first project will be the Gemini offshore wind park, where the vessel is going to install electrical cables. Gemini will be constructed 85 kilometres off the Dutch north coast. Gemini is going to be the largest Dutch offshore wind park so far, consisting out of 150 wind turbines, each with a capacity of 4 MW. The wind park will be fully operational in 2017 and is expected to deliver electricity to more than 1,5 million people.
Technical specifications
The design, engineering and build of the vessel took only 15 months and the construction took place at Damen Shipyards Galati, Romania. The Nexus has been equipped with a cable carousel with a capacity of more than 5,000 tonnes and an offshore crane that will enable it to lay heavy and long export cables. The vessel accommodates up to 90 persons.
HVAC Installation
Heinen & Hopman was responsible for the vessel's HVAC systems, which are fully in compliance with Lloyd's Register Marine's ECO notation. The HVAC installation consists of:
A self-built chiller (cooling capacity = 2 x 330 kW)
8 air handling units connected to the chilled water circuit and central heating system
8 fan coil units installed in technical rooms
4 self-contained units in thruster rooms (cooling capacity = 30 kW per unit)
13 separate air supply systems for technical and accommodation rooms
31 separate exhaust systems for technical and accommodation rooms
A ship-wide central heating system, powered by an oil fired boiler (capacity 1100 kW) completed with a modulating burner (capacity 1250 kW)
Heat recovery in order to achieve energy savings
All accommodation rooms are provided with a water-fed reheater to ensure the temperature in each room can be controlled separately
Each air handling unit has been provided with steam humidification for a comfortable indoor climate in winter
Sanitary systems are provided with warm water by two 1000 L boilers which are connected to the central heating system
Built, ordered and deployed in the Netherlands
The name Nexus means 'connection' in Latin, a suitable name for a vessel which connects offshore windmills with the land. Van Oord's director comments: "Nexus is the tangible proof of the Dutch maritime cluster's power. The ship has been built at a Dutch shipyard by order of a Dutch ship owner and will be deployed in the construction of Holland's largest offshore wind park." 
Pictures by Van Oord