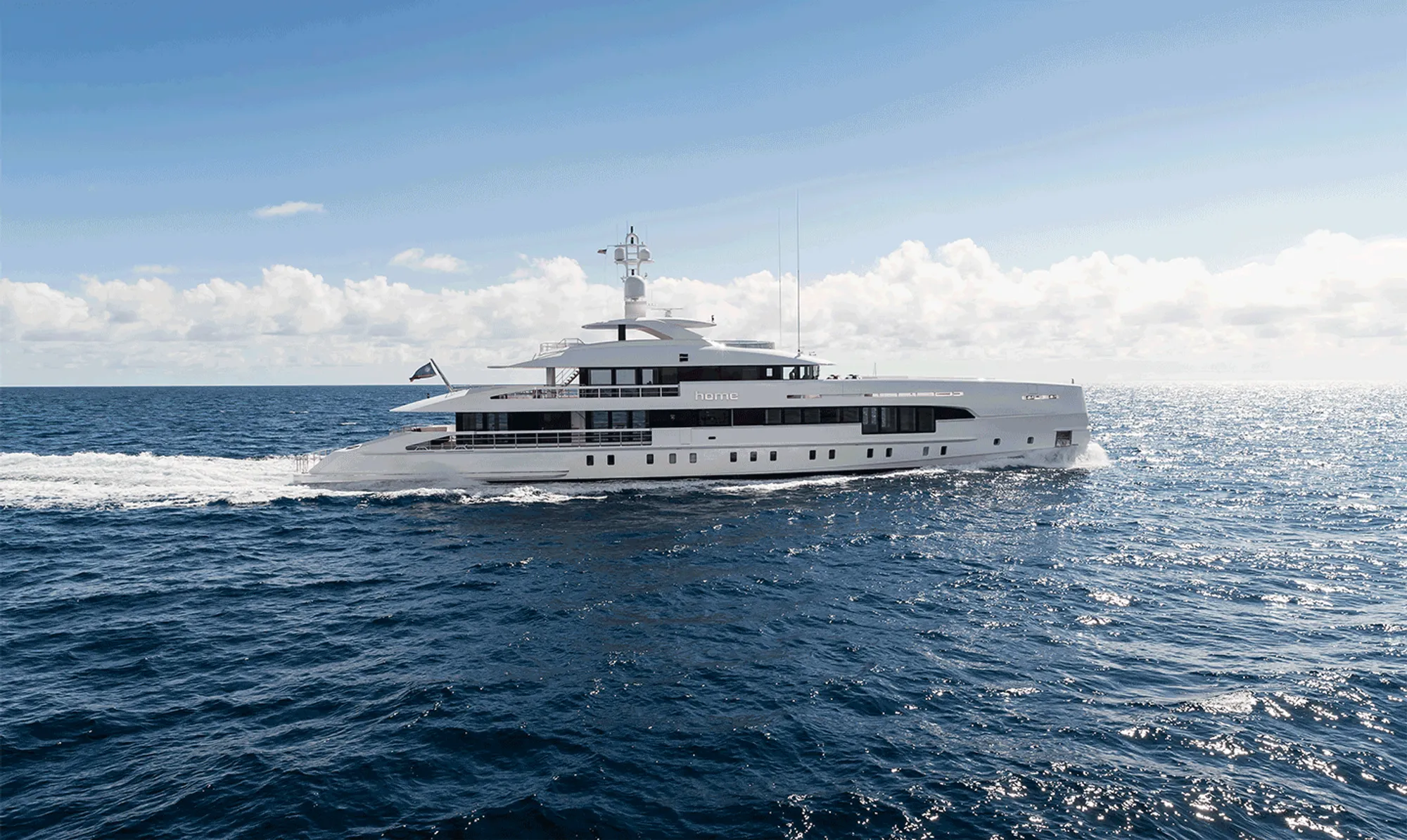 The 'Delta Admiral' is one of shipyard De Hoop's recently completed projects. This ship is a 70 meter Platform Supply Vessel which has been delivered to Delta Logistics Limited in Trinidad, where it will operate in the offshore fields near Trinidad and Tobago.
Coming as a further development of the previous smaller De Hoop's KISS design, the blueprint of this vessel was to herald the next generation of the company's PSVs.It features a more energy-efficient design and a higher level of comfort and luxury than former generations.
The hull form is optimized for fuel efficient operations, during both transit and in DP mode. Thanks to a faired hull shape, a considerable reduction in wave resistance is obtained. A specially developed bulbous bow further improves the resistance during transit. These improvements result in a higher transit speed and a reduction in fuel consumption.
For an optimally controlled indoor environment, the Delta Admiral has been equipped with high-quality Heinen & Hopman HVAC equipment, which controls the climate inside accommodations and technical spaces, such as the engine room. Four HUA-L 560 Salor fans provide the engine room ventilation. All cabins are equipped with individually controlled air conditioning by means of faincoil units for maximum comfort. A Heinen & Hopman self-built chiller 480v – 60Hz (cool capacity 100 kW) provides the onboard air conditioning.
Last November, the Delta Admiral completed its four day sea trials successfully. The vessel performed outstandingly, reaching a speed of 13 knots. These figures don't only show how the optimized hull shape works, but also the DP capabilities where well within the requested parameters.
The deep-water capable vessel has been transported to the owner and arrived at its destination in the Caribbean Sea, where it will operate for Delta Logistics Limited.