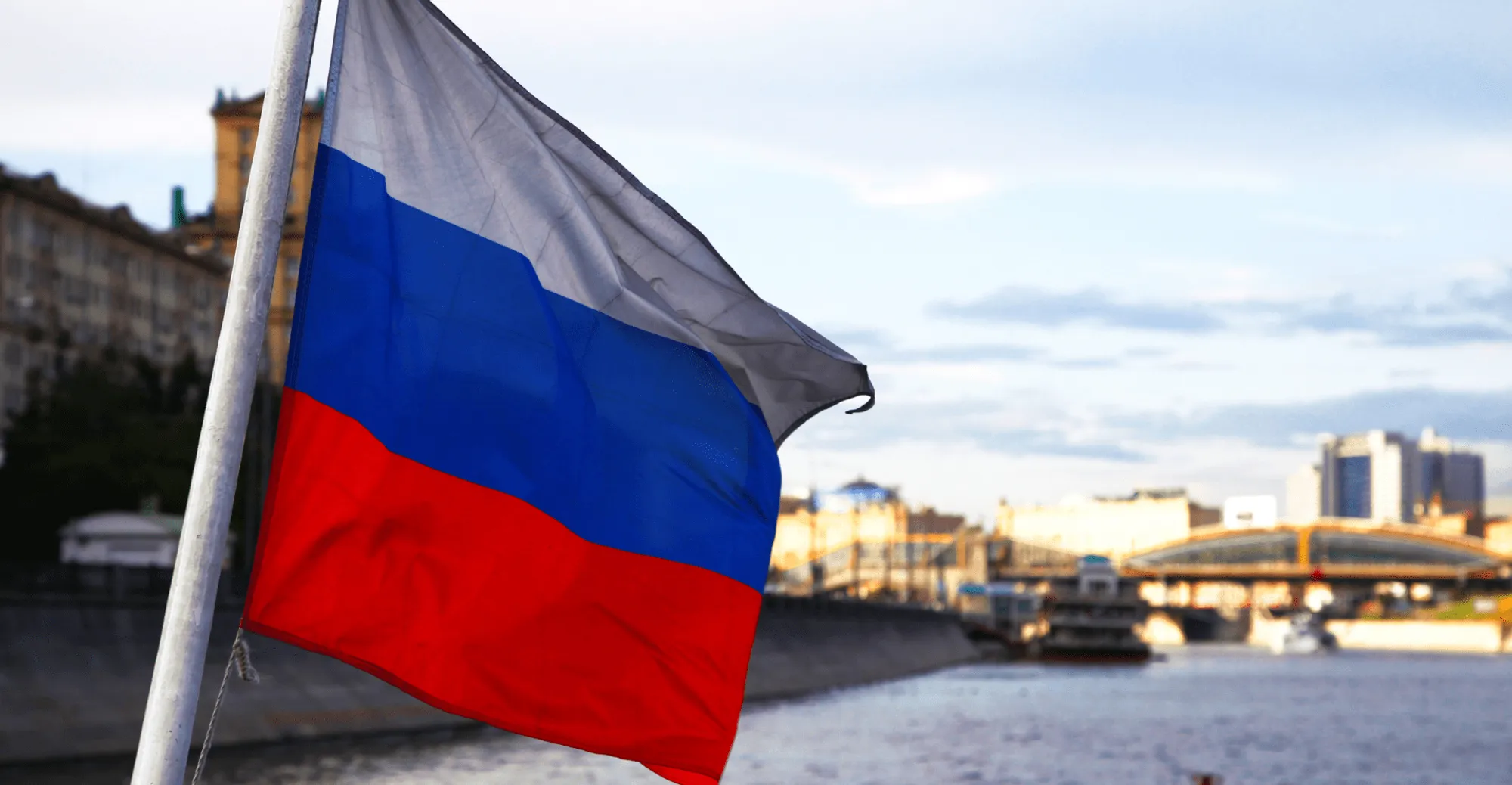 Heinen & Hopman is RMRS certified
We are happy to inform you that we now meet the conditions required for RMRS new builds. This means that our solutions meet the quality requirements of the Russian maritime market, which is a precondition when supplying to this market. Heinen & Hopman offers a product line consisting of chillers, package units, DX cooling machines, provision cooling plants, axial flow fans and fire dampers that are RMRS certified.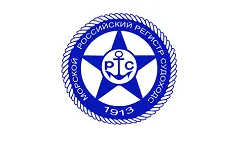 About RMRS
RMRS is the abbreviation for Russian Maritime Register of Shipping. The classification society was established in 1913 as the Russian Register, with the aim of providing safety of life at sea, providing safe navigation of ships, safe carriage of goods by sea and in inland waters and promoting environmental protection. The Russian Register was renamed Register of the Soviet Union and thereafter Russian Maritime Register of Shipping. The organization has been a member of the International Association of Classification Societies (IACS) since 1969. Today RS is one of the world leading classification societies.
Our certification
We have acquired the RECOGNITION CERTIFICATE FOR MANUFACTURER (Number 14.12757.381) which certify that Heinen & Hopman Engineering B.V. is recognized by RMRS as a manufacturer of:
Fire dampers
Axial Flow fans
Chillers, condensing units and package units
Furthermore, three TYPE APPROVAL CERTIFICATES have been acquired which certify that the basis of the survey and tests carried out complies with the requirements of RMRS to this equipment. 
Fire dampers of type A-60 class round execution SFDC-M [Manual], SFDC-E [Electrical], rectangular execution SFDR-M [Manual], SFDR-E [Electrical].
Axial flow fans of type HUA-S, HUA-L, VLA types, also in explosion proof execution.
Complete range of cooling machines such as Chillers, condensing units package units, provision cooling plants.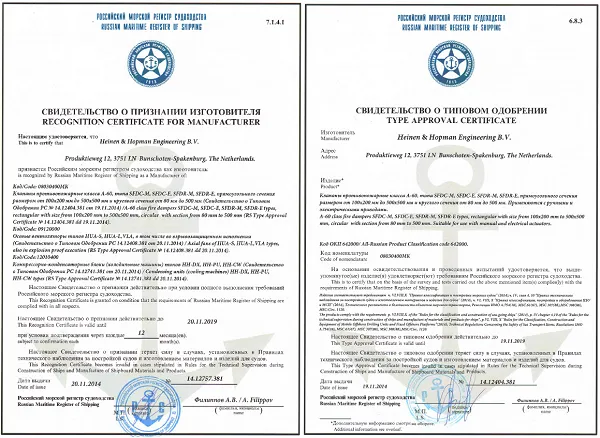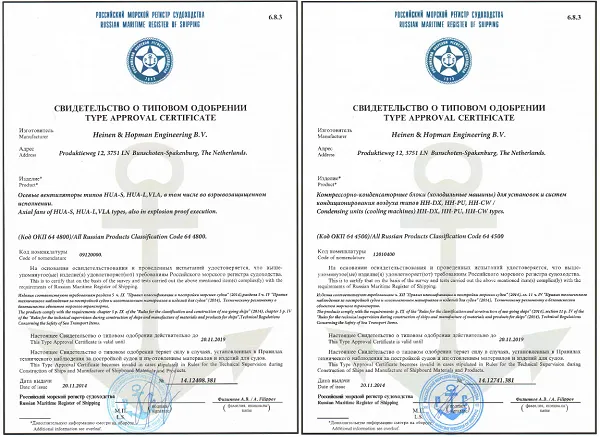 All certificates can be found on the official RMRS website.