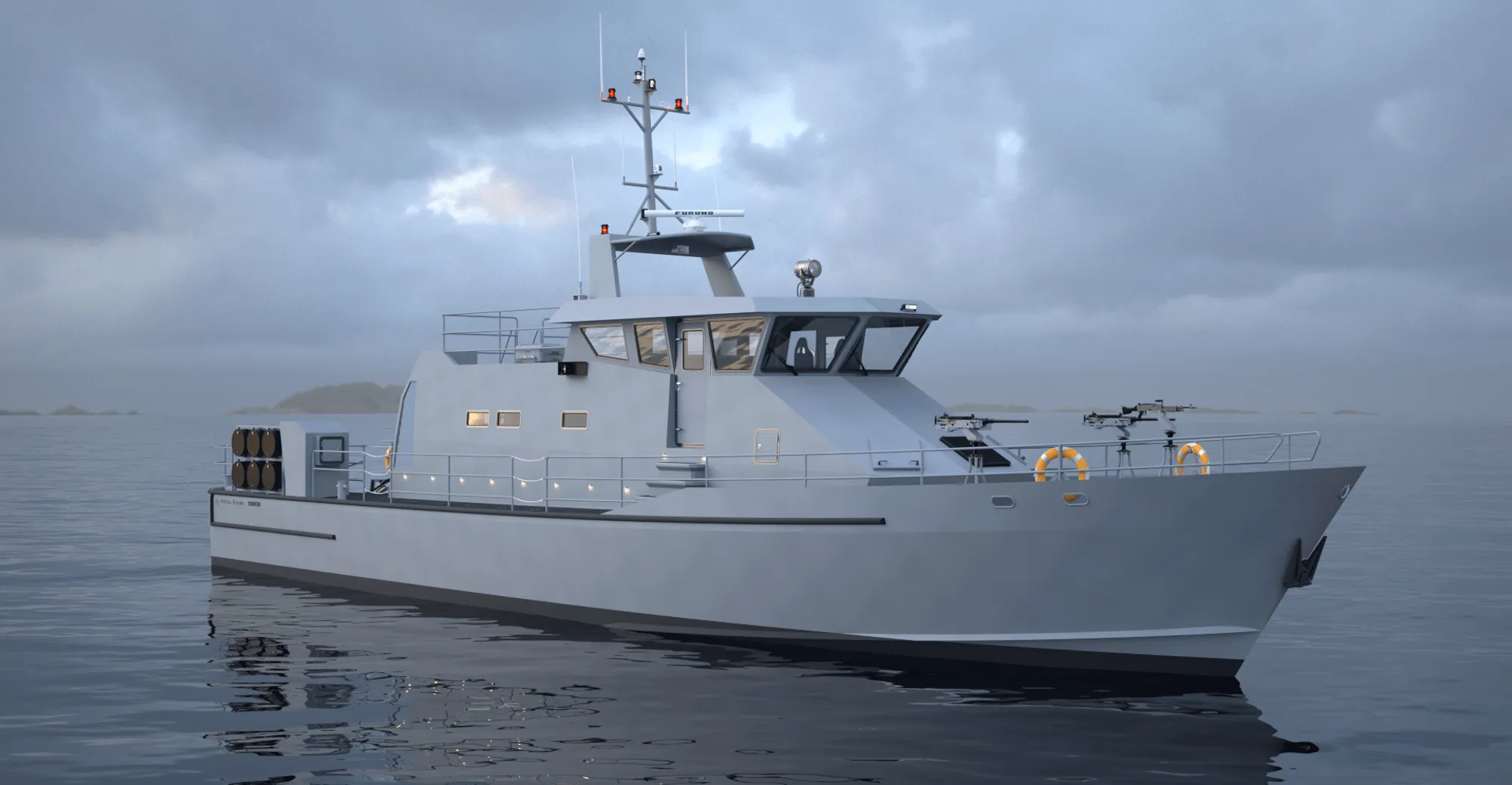 US Near Coastal Patrol Vessel
| | |
| --- | --- |
| Country of delivery | USA |
| Delivery year | 2019 |
| Length | 28 m |
| Name vessel | t.b.a. |
| Owner | United States partner nations |
| Shipyard | Metal Shark |
| Subsidiary | LeBlanc & Associates, LLC |
| Vessel type | Patrol Vessel |
HVAC | US Near Coastal Patrol Vessel
Shipbuilder Metal Shark has been selected by the US Navy to build up to 13 Near Coastal Patrol Vessels (NCPVs) for United States partner nations (i.a. through the Department of Defense Foreign Military Sales (FMS) program. The new vessels are based on Damen Shipyards' Stan Patrol 2606 design, tailored by Metal Shark to suit the requirements of the NCPV mission. The patrol cutters can accommodate a wide range of mission profiles including search and rescue, border patrol, police and customs duties, counter-narcotics operations, and securing waters of economic importance.
Partnership
Metal Shark, recognized for its aluminum yard capabilities, has entered a partnership with Damen Shipyards Group for the project. Key attributes of the proven Stan Patrol 2606 design include excellent performance, large payload capacity, economical operating cost and proven durability.
HVAC by LeBlanc
Metal Shark has worked with LeBlanc & Associates on past projects and selected the company for this project to supply the HVAC equipment, consisting of packaged chilled water units, fan coil units, engine room, machinery ventilation, fire dampers, and mist eliminators.
A challenging job
Space has been a challenge in a couple of areas. Eddie Guilbeau, Project Manager at LeBlanc, explains: "It's a small vessel with a lot of equipment packed into tight spaces. Some examples are the low-profile galley hood selected to fit within the limited overhead clearance, and the custom chiller frame designed to fit around the required pipe routing in the machinery room."
Design conditions
The following design conditions were requested for this project:
Outside-Inside Summer:
Outside: +38°C 90% R.H.
Inside: +25.5°C – 50% R.H.
Seawater temperature +30°C
Outside-Inside Winter:
Outside: 0°C
Inside: 22°C
More information
For more information about our HVAC and refrigeration solutions, don't hesitate to get in touch.