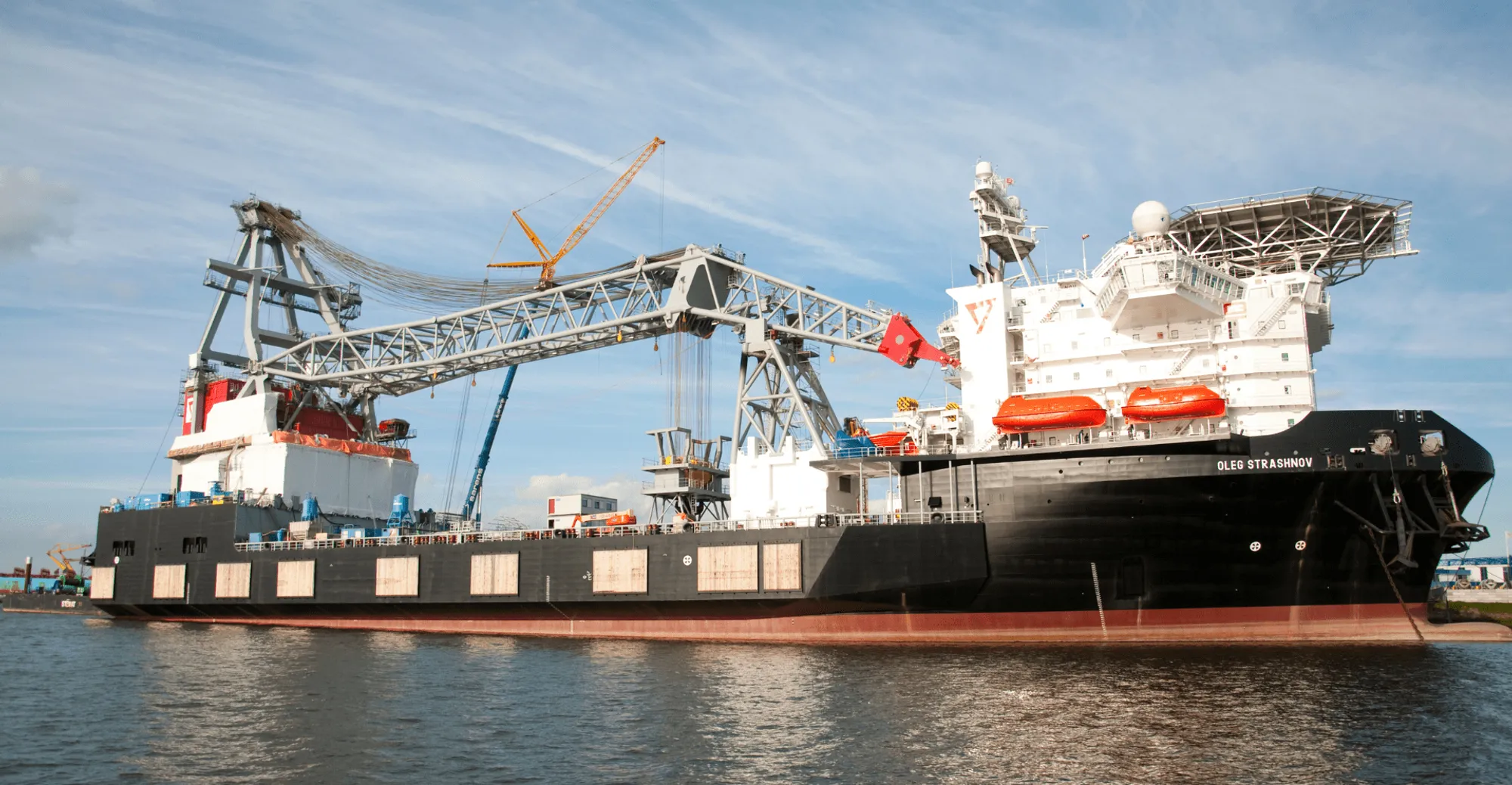 | | |
| --- | --- |
| Country of delivery | The Netherlands |
| Delivery year | 2009 |
| IMO NO. | 9452701 |
| Length | 183.0 m |
| Name vessel | Oleg Strashnov |
| Owner | Seaway Heavy Lifting |
| Shipyard | IHC |
| Subsidiary | H&H Headquarters |
| Vessel type | Crane Vessel |
HVAC | Oleg Strashnov
Oleg Strashnov is a state-of-the-art crane vessel built for Seaway Heavy Lifting. A unique feature of this vessel is the innovative hull shape – for which a patent is pending – which enables her to achieve a transit speed of 14 knots. Together with exceptional working characteristics for a monohull design, this system results in extraordinary efficiency. Lift heights of 100 m for the 5,000 mt main hook and 132 m for the 800 mt auxiliary hook enable the vessel to undertake an impressive range of projects, from dual hook upending of large jackets to heavy deck installations. The installed DP3 system also enables the vessel to be deployed in the installation of large and heavy subsea structures, TLP/Spar foundations and topsides.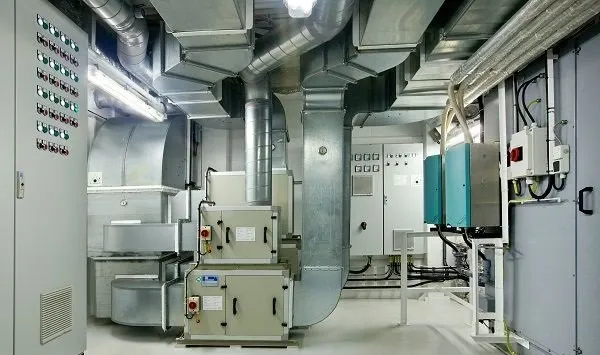 Key features
5000 mt fully revolving crane
High sailing speed
DP3
Exceptional working characteristics
Quality, functionality and comfort
Being a well-known and experienced offshore HVAC supplier, Heinen & Hopman was selected to take part in the FEED and basic design in partnership with the design company and shipowner. The purpose of the project was to achieve the highest focus on quality, functionality and comfort.
Scope of work
Heinen & Hopman participated in the FEED and EPC of the HVAC systems for the entire vessel, including the crane. For the accommodation we installed a high-pressure single-duct air-conditioning systems with reheating capabilities. For the technical spaces we installed a mechanical ventilation system and local cooling systems. In the crane cooling systems and mechanical ventilation systems for all technical spaces were needed.
Accommodation
Up to 400 persons
Seven AHUs
Nine local cooling and heating systems
Total air volume approx.110,000 m³/h
Cooling plant consisting of three customised chillers
Total installed cooling capacity approx. 3500 kW
Hull
13x local cooling systems
80x mechanical ventilation systems
Total air volume approx. 110.000 m3/hr
Cooling plant consisting of 3 customised chillers
Total installed cooling capacity approx. 3500kW
Crane
5000 mt crane
Custom-built air cooled cooling systems