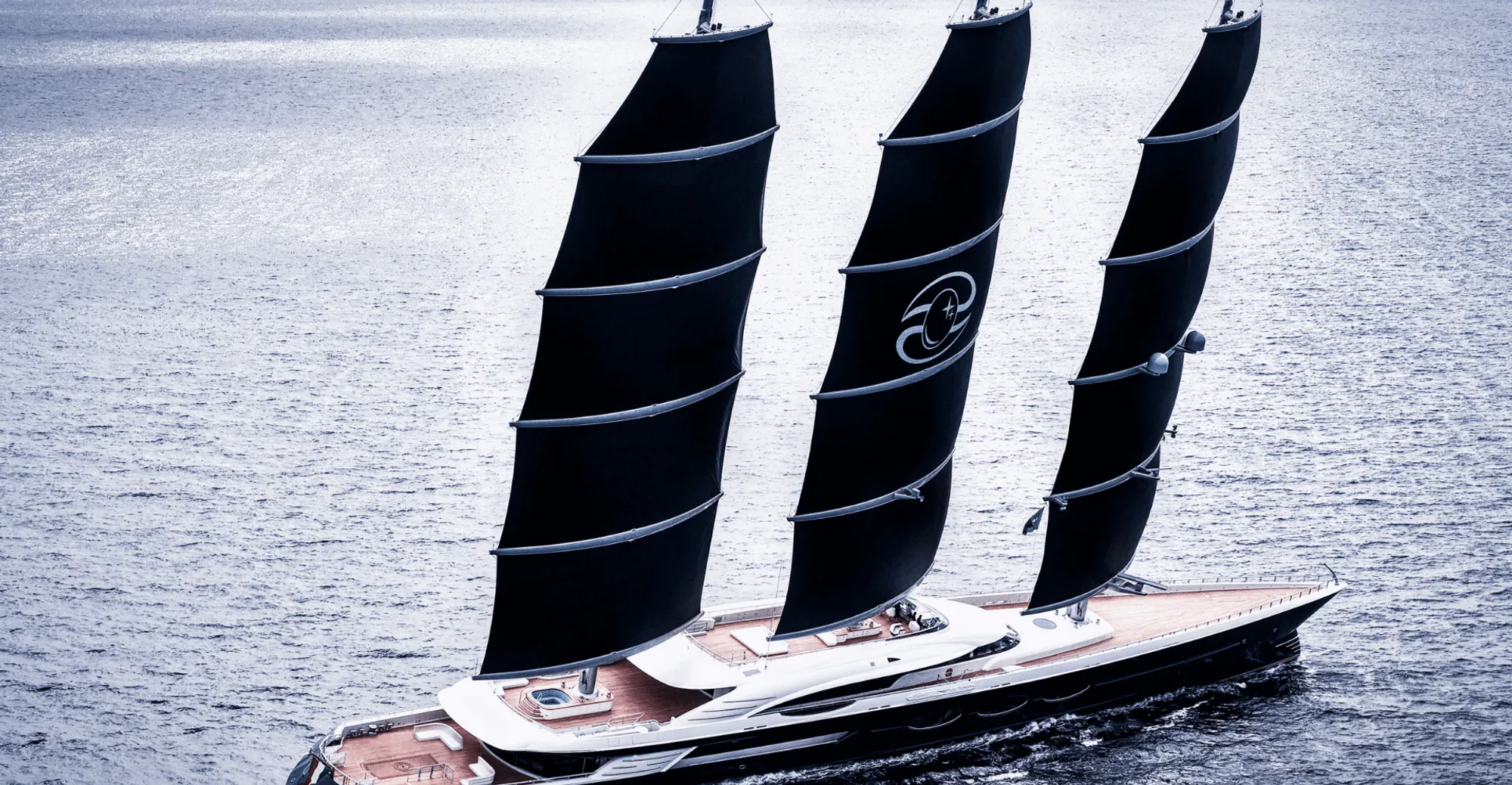 | | |
| --- | --- |
| Country of delivery | THE NETHERLANDS |
| Delivery year | 2017 |
| IMO NO. | 1012490 |
| Length | 106.7 M |
| Name vessel | BLACK PEARL |
| Owner | CONFIDENTIAL |
| Shipyard | OCEANCO |
| Subsidiary | H&H HEADQUARTERS |
| Vessel type | Sailing Yacht |
HVAC | SY Black Pearl
Black Pearl is a tri-deck sailing yacht built in The Netherlands by Oceanco. The three-masted beauty is unlike any yacht the world has ever seen. Black Pearl is the result of a successful collaboration between an international group of designers, engineers, naval architects, builders and project managers including Ken Freivokh Design, Nuvolari Lenard, Villate Design, Dykstra Naval Architects, BMT and Nigel Gee.
An energy-saving sailing yacht
Heinen & Hopman was selected to supply the HVAC installation for this unique yacht. Every co-maker in this project was briefed to engineer their systems to be as energy-saving as possible. Heinen & Hopman used several technologies to meet this requirement.
Heat recovery
Residual heat from three generators and one main engine is used to warm the boilers, air-conditioned air, fresh air and the swimming pool. It is the first time Heinen & Hopman has applied heat recovery technology on an Oceanco yacht in such an extensive way. Whereas the air conditioning air and fresh air is normally heated by electrical heaters, on the Back Pearl the air is heated by water heaters that are connected to a central warm water system.
Recirculation
70% of the internal air is recirculated on the Black Pearl. By recirculating this much air, less outside air has to be cooled down before entering the HVAC system. This way less chiller cooling capacity is needed, resulting in reduced energy consumption. CO2 sensors in the system measure the CO2 content of the air in the accommodation spaces. When the CO2 content drops below a certain threshold, the HVAC control system automatically opens all VAV valves and changes the ratio fresh air/recirculation air to 40% fresh air and 60% recirculation air.
Energy Management
The HVAC control system – supplied by Gooiland Elektro – offers energy-saving ECO mode and night mode. Our HVAC SCADA system is connected to the Alewijnse Energy Management System. When in EMS mode, the HVAC system uses only one of the chiller's compressors and the air handling units turn into ECO mode.
Design conditions
The air conditioning installation is based on the following design conditions:
Outside-Inside Summer
Outside: 35°C/70% RH
Inside: 21°C/50-60% RH
Outside-Inside Winter
Outside: -5°C
Inside: 22°C/35% RH
More information
Would you like to get more information about our HVAC and refrigeration solutions for superyachts? Don't hesitate to get in touch.