The Cube
The cube concept modularizes the traditional condensing unit to increase redundancy and flexibility. The cube allows for a one-to-one refrigeration system in which each space can be set to a fridge or freezer at the push of a button. Should one cube fail, a backup cube located on the rack can be swapped out in 30 minutes by any crew member, no refrigeration mechanic needed. The built-in panel trends all data which can be downloaded to a USB. This system delivers reduced cost, less downtime and longer patrol periods.
Available refrigerants
Typical applications
Refrigeration
Local air conditioning when a cube is paired with a fan coil unit. Can be connected in a train of up to 3 cubes to provide additional capacity.
Tested to meet following specifications
Shock qualification: MIL-STD-901
EMI qualification: DEF STAN 59-411
Materials
90/10 copper-nickel coaxial condenser
Stainless steel panels
Welded steel frame
More information about the cube
If you'd like to get advice or more information about the cube, don't hesitate to get in touch.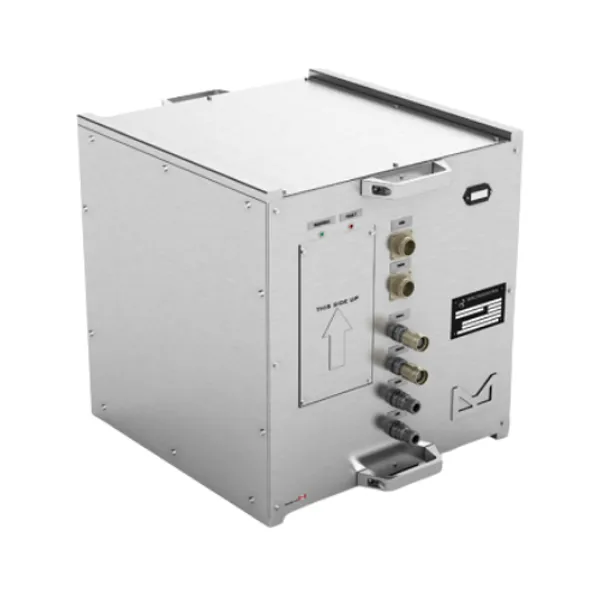 Looking for a custom solution?
Don't hesitate to contact us for advice for your specific needs.