Plug & Play HVAC Systems
Wheter it be the icy fjords in Norway, or the sunshine shores of the Caribbean, having a suitable indoor climate is a must in the world of luxury on vessels. Heinen & Hopman introduces a line of HVAC products especially for vessels up to 45 meters.
The Plug & Play system focuses on:
Reduced energy consumption
Cost savings
Safe & healthy indoor climate
The products in this range can be applied to multiple ship types ranging from yachts to trawlers and tugboats. The philosophy is to provide ready-to-use machines that only need to be connected to the onboard power panel and chilled water pipes.
Thanks to this philosophy, no additional cables or valves are required as everything is integrated inside the units. The Plug & Play system is a product line that includes:
Fan coil units
Air handling units
Engine room ventilation
Reverse cycle chiller units
Control system
Yards and crew alike benefit from the Plug & Play system, starting from a new concept of machinery that ensures smaller service spaces, user-friendly application and fast component installation and replacement.
Fully remote worldwide assistance is available from Heinen & Hopman's offices via a smart cloud system which monitors and controls every unit parameter.
All necessary HVAC system building instructions are ready to use and our new technical library can be consulted anytime. In this dedicated cloud you will find all the required information to integrate the HVAC with electrical and hydraulic systems, including more than 300 drawings.
Inside the library, interior designers can find layouts and arrangements to interface the HVAC system with interiors, from supply plenum dimensions to noise requirements to various examples of how units are allocated inside furniture classified by space class.
All Plug & Play units have been designed using the latest technologies. Brushless EC motors installed on fan coils, air handling units and engine room fans are designed and manufactured according to IEC-60034 and the related IE-2 regulation (high efficiency). This future-proofs the Plug & Play system for the time when these requirements will also be a 'must' in the yachting industry.
More information about the Plug & Play line
Don't hesitate to contact us for more information about the Plug & Play HVAC system. Our skilled engineers are eager to explain the possibilities for your vessel.
Download the Plug & Play System brochure for detailed information and technical specifications.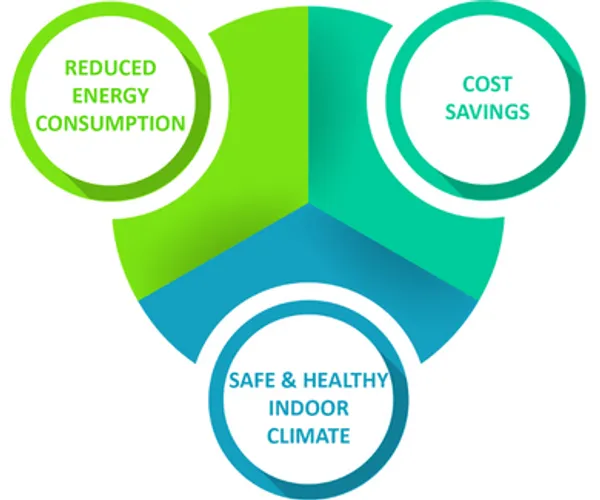 Brochure
Plug & Play HVAC Systems
The Heinen & Hopman Plug & Play HVAC system is made out of blocks you can choose and fit to create the exact system you need for your yacht.
Looking for a custom solution?
Don't hesitate to contact us for advice for your specific needs.