Compressor Overhauling
After a certain amount of running hours, overhauling the compressor is required to prevent breakdowns, maintain comfort and extend the service life of your hard-working HVAC equipment. Overhauls are pro-active measures to return system performance back to factory condition efficiency, assuring many years of trouble-free operation.
Run like new again
Heinen & Hopman is specialized in revision, maintenance and repair of compressors used in the maritime industry. We revise semi-hermetic and open compressors of most brands and types. We work with innovative revision programs which meet the current state of technology and the high customer requirements, by using advanced tools and up-to-date knowhow. In an overhaul, rotating parts (wear parts) are visually inspected for scuff marks and dimensions are measured. Parts are cleaned, or replaced if faulty.
Key features
Overhaul all brands and types of cooling compressors
We work with innovative review concepts, giving you cost-effective customization
We make clear inspection reports, in which we indicate what we think should be done
We overhaul compressors on the basis of up-to-date technical information that will reduce time and save money
Your overhaul is a return on investment
If desired, the check-up report can be accompanied by quotations for recommended work and materials.
More information
If you would like to get more detailed information about compressor overhauling, please download the Compressor Overhauling brochure or contact us.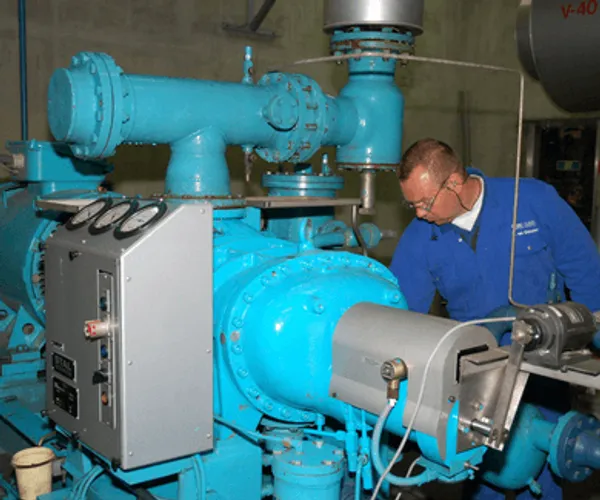 Looking for a custom solution?
Don't hesitate to contact us for advice for your specific needs.