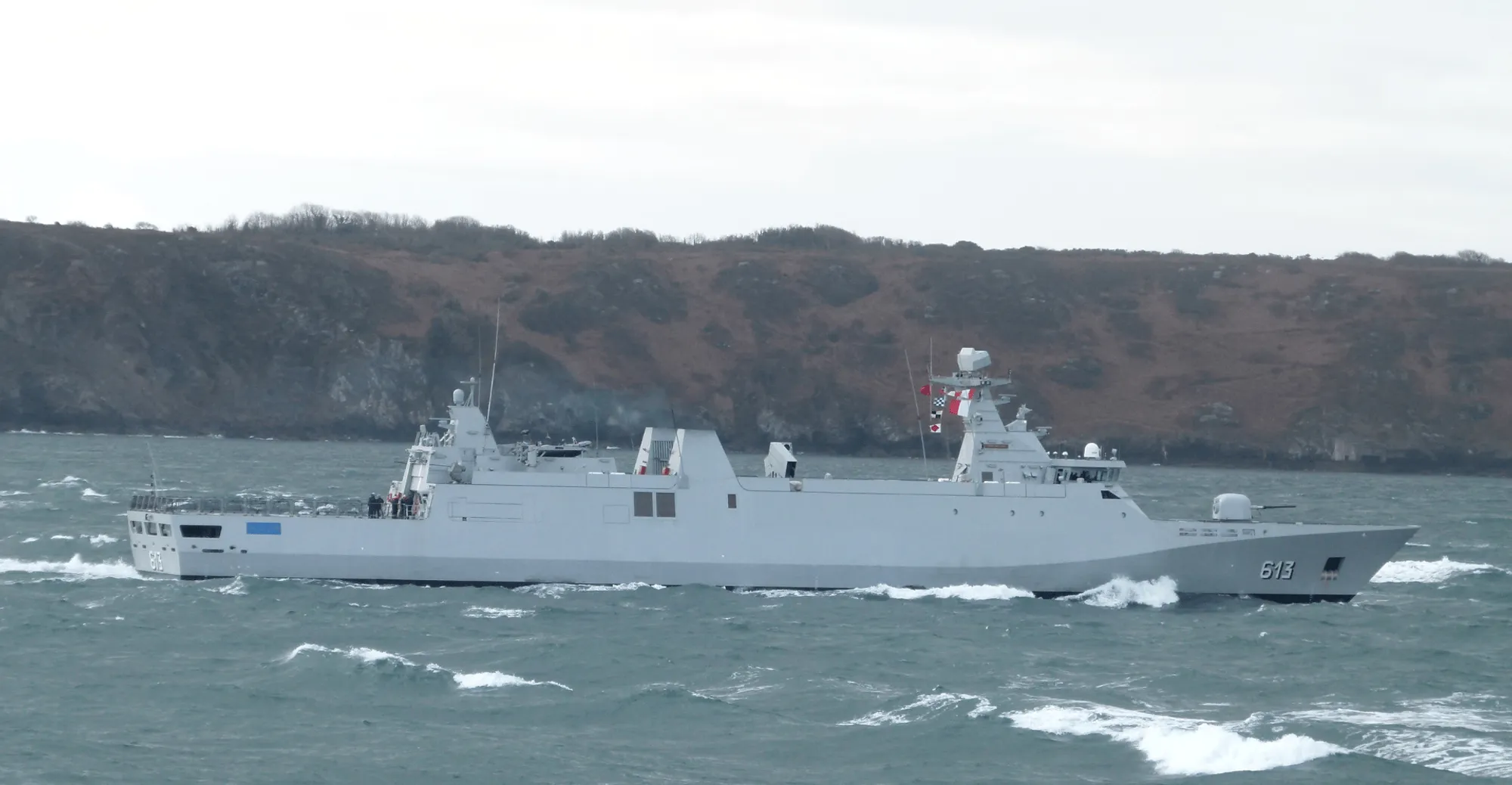 | | |
| --- | --- |
| Country of delivery | The Netherlands |
| Delivery year | 2012 |
| IMO NO. | N/A |
| Length | 97.90 m |
| Name vessel | Allal Ben Abdellah |
| Owner | Royal Moroccan Navy |
| Shipyard | Damen Schelde Naval Shipbuilding |
| Subsidiary | H&H Headquarters |
| Vessel type | Frigate |
HVAC | SIGMA Frigate 9813
Allal Ben Abdellah is a SIGMA-class frigate of 98 meters in length; it was built by Damen Schelde Naval shipbuilding for the Royal Moroccan Navy in 2012. It is designed to conduct the traditional naval tasks as well as maritime security operations. Heinen & Hopman was responsible for the engineering, supply, installation and commissioning of the whole HVAC system as well as the NBC Filtration onboard.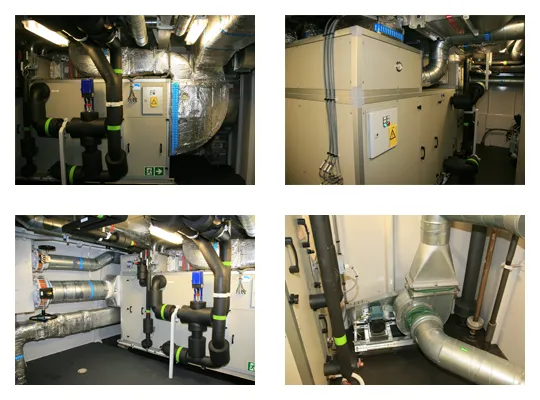 Description of the project
Three SIGMA-class frigates were designed for the Royal Moroccan Navy using Damen Schelde Naval Shipbuilding's revolutionary SIGMA approach. These represent a further development of the SIGMA corvettes for the Indonesian Navy. The SIGMA approach applies modularity in many areas, which offers greater flexibility at reduced costs.
The frigates are also known as 'FMMM', which stands for Frégates Multi-Missions Marocaines. The first frigate is longer than the other two, to accommodate VIP crew and command facilities. The vessels were built according to Lloyds Register Class for unrestricted service and enhanced using proven naval principles.
Superior propulsion and sea-keeping capabilities make the SIGMA-class frigates perfectly suited for operations in Moroccan territorial waters. Basic functions include maritime patrols and surveillance in Territorial Waters and the EEZ. In addition, fishery protection, protection of natural resources, maritime search and rescue, as well as policing/law enforcement at sea are all part of the vessel's responsibilities.
A helicopter deck and hangar for helicopters with a maximum weight of five tonnes, with lashing points and refuelling systems, is also provided (landing and take-off up to nine tonnes). Helicopter operations can be performed day or night.
Challenges
Technical challenges (among others)
Shock, vibration and EMC requirements
Vulnerability requirements for certain systems
Space constraints for the routing of spiro pipes systems, ducts and pipes
Cooling of equipment for combat purposes
Hangar ventilation
Engineering a Citadel arrangement to keep the vessel safe from nuclear, biological and chemical attacks, if required in the near future (system not installed)
Every document and drawing needed to be produced in the French language
Organisational challenges (among others)
Vessel is part of the SIGMA family, which is a DSNS programme to build vessels in modular sections. During the design phase, consideration needed to be taken of the fact that the solutions chosen would be used in future projects and that solutions employed in previous vessels could be included. 
Scope of work
Heinen & Hopman's scope of work for the FMMM project comprised:
Pre-contract
Co-writing technical specifications and implementing the HVAC system within the vessel design.
Post-contract
Complete design and engineering of the HVAC and PCP systems, followed by delivery, installation, commissioning, FAT, HAT, SAT and ILS activities.
Vessel was constructed by Damen Schelde Naval Shipbuilding in the Netherlands. 
Scope of supply
Among several smaller items of equipment, the following main equipment was supplied.
2 x Air-handling unit with control panel Total 27,000 m3/hr
12 x Fan-coil unit with control panel Total 17,000 m3/hr 1 Control panel serving VIP rooms
2 x Chilled water plant with control panel Total 700 kW
2 x Chilled water pump
2 x Chilled water booster pump
1 x Heat exchanger set for combat systems with control panel
2 x Chilled water pump for combat system
2 x Gravity coil
1 x Central heating boiler with control panel Total 175 kW
2 x Central heating pump
5 x Duct heater
2 x Radiator
16 x Panel heater
36 x Fans (axial, centrifugal, duct) Total 240,000 m3/hr
1 x Provision refrigerant unit with control panel Total 3.5 kW
3 x Evaporator
22 x Fire damper with control box
38 x Smoke damper
1 x Fire extinguishing installation for galley exhaust duct
9 x Mist eliminator
56 x Grid with and without hatch
10 x Gooseneck